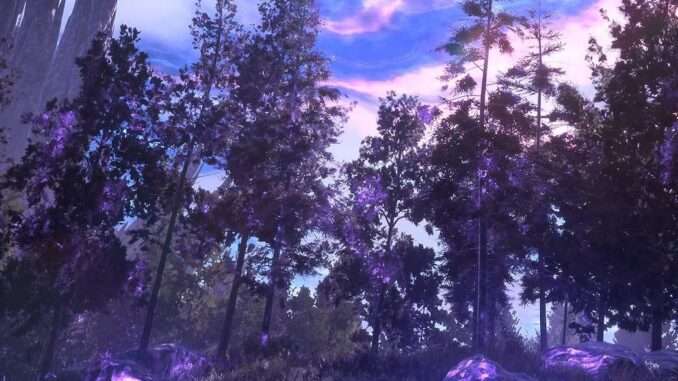 I FINALLY found how to solve the texture streaming issues with the 3080. This may apply to cards with lower VRAM too like 8GB.
RTX 3080 10GB and Lower – 60 FPS Guide (without Any Texture Streaming Issues) and Best Settings
What Happens?
The game seems to load higher resolution asset the higher in screen resolution you are, so VRAM can become overloaded and textures gets stuck to lowest settings often even when right next to player.
VRAM is shared between model, foliage, textures, etc so any change can help.
Any screen resolution above 1080p seems to ask for a minimum of 12gb. DLSS or FSR does not drop VRAM usage enough to help with this issue.
What Screen Resolution Should I Use?
Here's a screen resolution chart for anyone wondering what's the best screen resolution they should use depending on the available Dedicated VRAM:
10 GB or less – 1080p
12 GB – 1440p
16 GB – 1440p or 4K (at 4k some people says they still have some random texture quality drop even with 16GB but i cannot confirm)
More than 16 GB – 4K
What Settings Should I Use?
So, here's the best settings to use with the RTX 3080 for 60 fps and best image quality:
Resolution: 1920x1080
Maximum Frame Rate: 120
VSync: Off (On if you do not have a VRR monitor/TV)
Screen Mode: Fullscreen

Variable Rate Shading: Off (Having it on causes shimmering sometimes)
Dynamic Resolution: Off
Model Memory: Standard
Texture Memory: Standard

AMD FidelityFX Super Resolution 2: Off
Nvidia DLSS: Quality (this is to keep a more stable 60 fps) ***Note that you can switch the DLSS version for 2.5.1 and the quality is a lot better, that's what i used here***
Sharpness: 0.00
Model Detail Level: High
Texture Filtering: High

Reflections: High
Motion Blur: On or Off it's your preference
Depth of Field: On or Off it's your preference
Fog Quality: Standard
Cloud Quality: High
Shadow Quality: High
Ray Traced Shadows: Off (Raytracing options use a lot of VRAM)
Ambient Occlusion (AO): High
Ray Traced Ambient Occlusion: Off (Raytracing options use a lot of VRAM)
Anti-Aliasing: Temporal AA
For a more consistent 60 fps you can also go in the Nvidia control panel and lock the maximum framerate at 60.
In the city I have about 73 to 101 fps FYI.
Remember; DO NOT use a resolution more than 1080p on a 10gb or less card or you will for sure have the texture issues regardless of the settings.