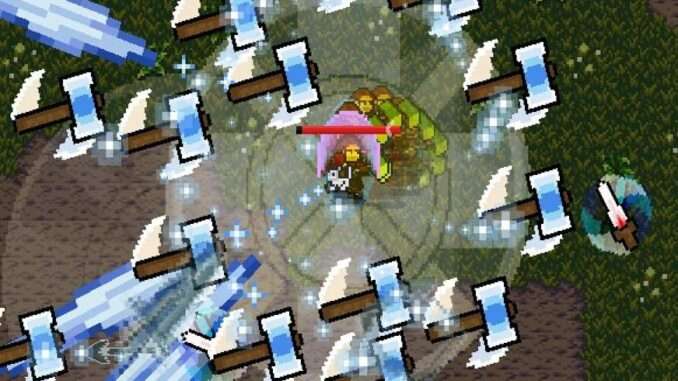 How to beat challenge II on Dry Marsh. I've tested it a few times, and it has consistently worked for me, hope it helps those having trouble.
Guide to Dry Marsh – Challenge II
Character
Crusader
Poxbringer Heritage
And just stand there.
Gold
HP Regen
SP Regen
Defense
EXP Bonus
Pick-up Range
Cooldown
Duration
I do not have a solution for gemstone upgrades like retaliation, as I have not taken it, and unaware if you can undo them outside of the game, as ingame it does not allow you.
Now How to Not Die
You want to avoid anything that increases damage, I've listed what to take level up wise and not to take. And again, do not move, they'll come to you, including the bosses, even if they look like they're taking a sight seeing trip around the horde, they will get to you eventually and you'll kill them.
If you happen to have them die on top of you, and you open the chest, take a random active skill relic that isn't the boss weapon ones, entangle or immaterial. Then take the 10 extra rerolls.
Level Up Do's
Do take first:
Passives
Miniaturise up to lvl 10.
Duplication up to lvl 10.
Expansion up to lvl 10.
Wings up to lvl 10.
Spirit of Life up to lvl 10.
Shield up to lvl 10.
Bravery up to lvl 10.
Hourglass up to lvl 10.
Primal Might up to lvl 10.
Bullseye up to lvl 10.
Avoid taking the last lvl of any of these before you have no other choice, you want to not run out of rerolls or be forced to take stuff you shouldn't.
Actives
Entangle up to lvl 4 (Do not go past 4, as past lvl 4, it starts doing damage, which will get you killed).
If you've had to take all of the above, you can now take:
Passives (You shouldn't need to take many of these)
Stamina Potion – You don't want to overdo the hitting. Try and not take many of these if you can help it.
Study – Slower levelling is better.
Psychokinesis – Slows levelling if you cannot get all the experience immediately.
Level Up Don'ts
Avoid
Passives
Curse
Vitality
Buckler
Death Sting
Enchantment
Actives
Avoid everything except lvl 4 entangle. Do not take Immaterial Cloak, it has no damage, but you'll die when the enemies with damage over times walk away from you and die; with no other enemies nearby to hit for heals, you'll die.
You should easily be able to do the challenge with the above info, if you encounter any issues, double check you've followed all the info, and if you are still having issues, check gemstone upgrades for don't upgrades.