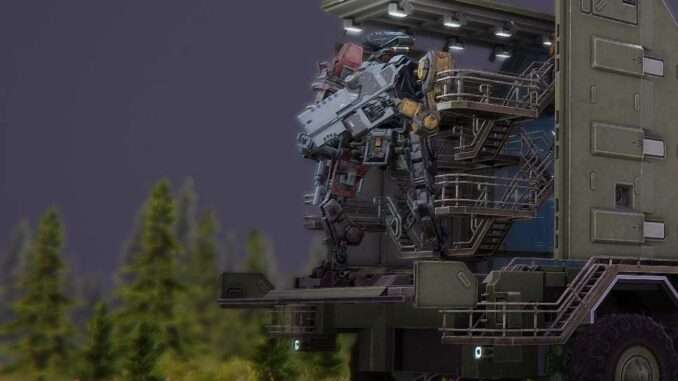 I tested how Melee works. This is what I learned.
Melee Explanation
The Basics
To hit, just move through a target within the melee range with a melee attack.
Melee requires that you be a certain distance away just like guns in order to hit opponents.
Check your range mid fight by hovering over pink melee button. How far you can move does not match where your melee attack is active.
Melee deactivates crashing into other mechs/tanks.
You will count as crashing If you stop on top of a unit.
Ignore the red swing arc. Ignore the animation.
Visual Guides
Range Explained. Hover over melee button. Do not click to start an attack.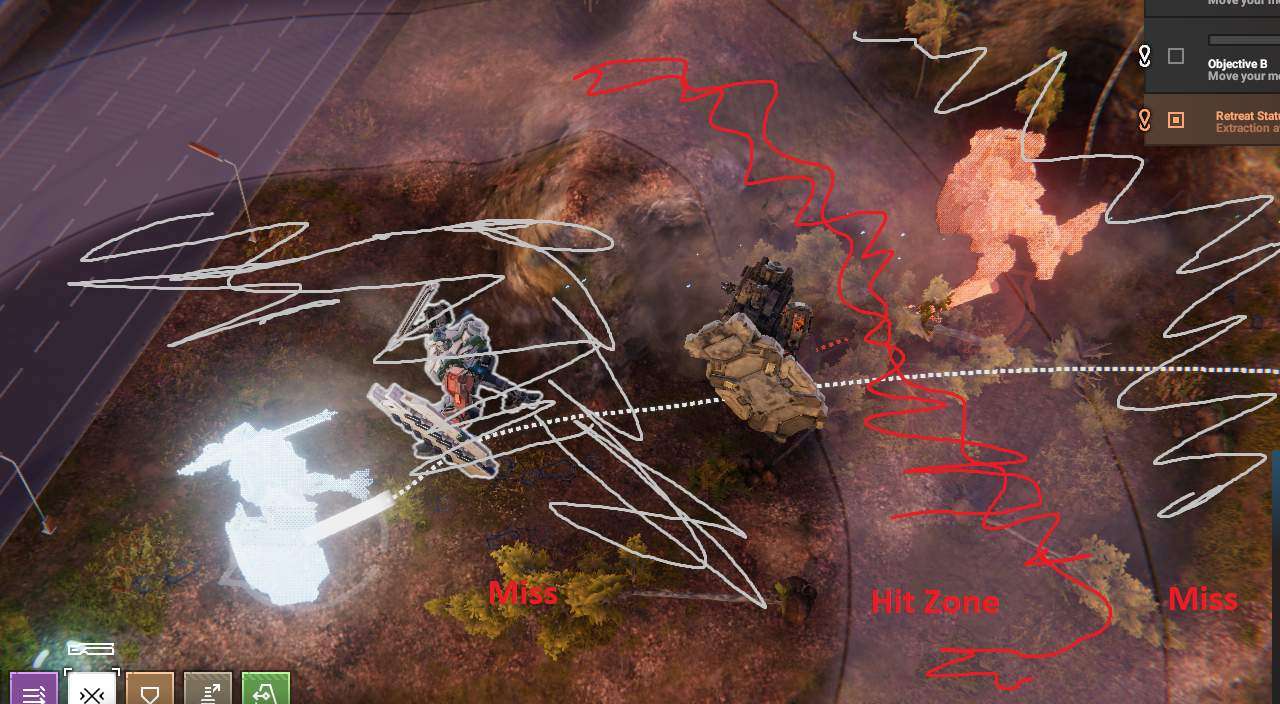 A Valid Attack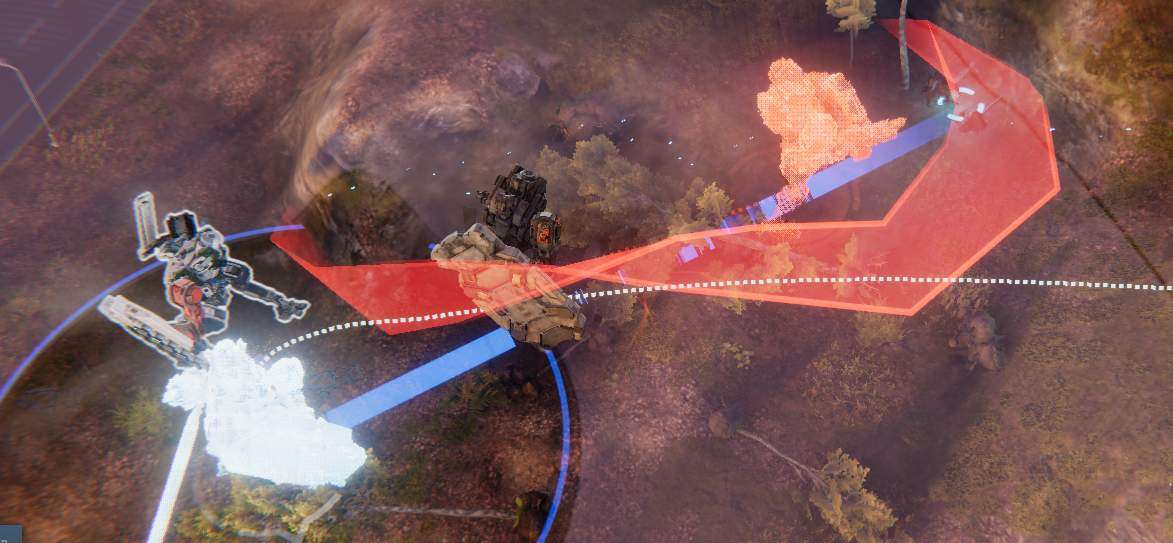 Video Example
Planning and Execution Video Example.
Last Notes
I shrug on the effectiveness of melee late game.
Dear Devs, melee needs to show its attack range rather than movement range.
I have not tested if thrust affects melee attack ranges.
Mech was kitted with 48 thrust range and tankyness for examples.
Got to test if melee can hit multiple targets.