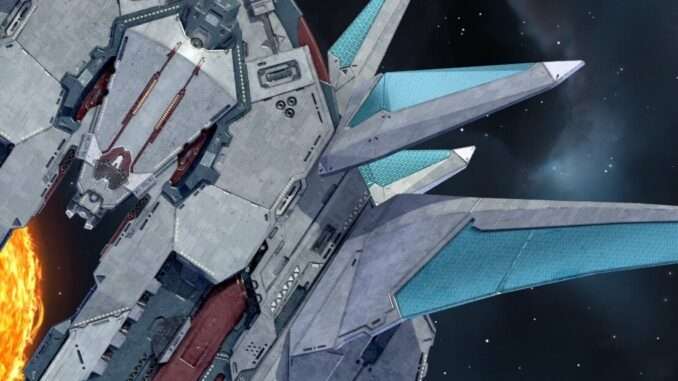 Beginners guide with the most frequently asked questions and important things to know at the start.
Guide for New Players
First Part
First you got 4 Main Ressources in the Game that are limited:
Blueprints that drop when you mine Asteroids – CAP at 100 per day
Ship Parts drop from destroyed ships – CAP at 10 per day
Fragments drop from destroyed ships – CAP at 50 per day
Jump Crystals drop random – CAP at 3 per day
Ressources that can be mined and refined in the Refinement Station:
Raw Ore refined to Metall.
Raw Gas refined to Gas.
Coal refined to carbon (rare).
Raw Kristalls refined to Minerals (rare).
Water.
Mining Ressources are genereted for every player that mine on the same field , so you dont loose ressources but can harvest faster if more players going for 1 field at a time.
Combat:
If you got Ore in your inventory you heal faster with the starter ship.
If you got Metall in your inventory you heal faster with the first ship upgrade and later.
If you got Carbon in your inventory your armour refreshes faster.
If cou got Water in your inventory your shields regenerate faster.
At the beginning with only one weapon module you should aim to kill the little scouts with 50 and 75 healpoints.
After you got your first ship-upgrade and 2 weapon modules (canons) with upgraded dmg (2×20 dmg per shot) you should be able to kill everthing solo at the moment, until new content will get out.
However you can always join other players in fights against bigger ships because the loot is generated for every player that hit the ship.
Anyway the community is very helfpful and friendly so feel free to ask in the chat if you still need help.