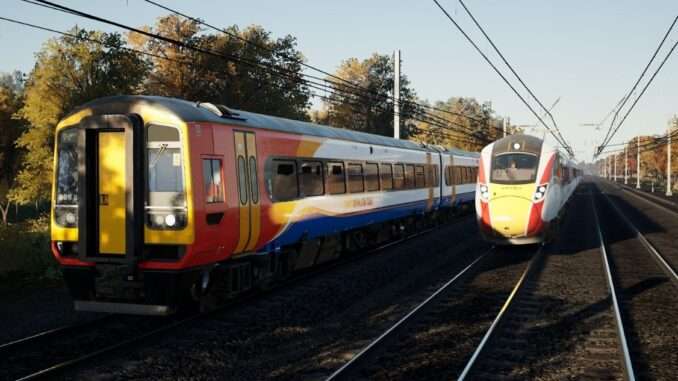 Nahverkehr Dresden – Riesa
Overview
Welcome to Dresden! A fan favourite returns in, quite literally, a new light, as the former Train Sim World Rush Hour route, Nahverkehr Dresden – Riesa, plays host to the all new Vectron in Train Sim World 4!
For those unfamiliar with the route, Dresden – Riesa is a network in every right. Sprouting from the multi-level Dresden Hbf, the line quickly falls into dense S-Bahn territory, with multiple stations within the first few km alone. After the equally impressive Desden Neustadt, a sharp turn northwest takes trains further out into the suburbs, following which the line sprawls out into 3. The avoiding line, for express and freight traffic, takes its own, stationless path between Radebeul and Nünchritz, meanwhile the passenger line continues on its own way via multiple towns, and from that, an additional 2 lines branch off – the S-Bahn line to Meißen, and the regional line to Großenhain. The remainder of the passenger traffic converges at Nünchritz for the final run and sweeping curve into Riesa. In all, it's a whopping 80+ km rail network packed with all sorts of traffic!
Nahverkehr Dresden – Riesa Bits & Bobs
Go exploring on the Meißen branch! Packed with detail, there's lots to see within the quaint town of Meissen, and you can even find a walkway or two away from trackside.
The route has been entirely updated to feature the "TOD4" skies as introduced in Train Sim World 3, offering stunning sunrises and sunsets, shadowed by volumetric clouds!
One fun extra detail on the stations is an interactive ticket checker, it even beeps!
There are many Route Tasks to complete, with route maps to place, first aid points to restock, rogue gnomes to find and graffiti to clean up.
Nahverkehr Dresden – Riesa Route Map
Click to enlarge…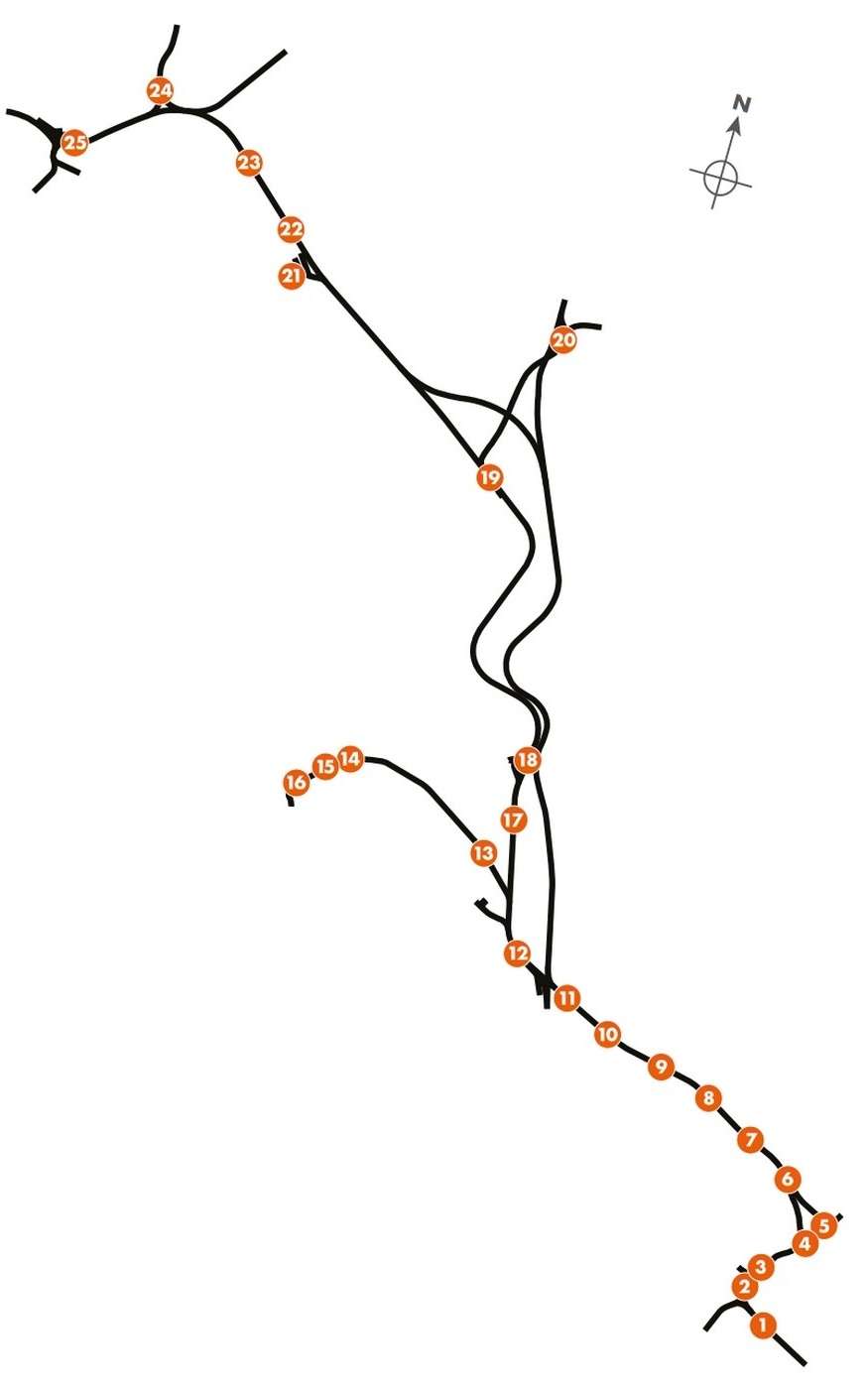 1 – Dresden Hbf
2 – Dresden Freiberger Strasse
3 – Dresden Mitte
4 – Dresden Neustadt
5 – Dresden Bischofsplatz
6 – Dresden-Pieschen
7 – Dresden-Trachau
8 – Radebeul Ost
9 – Radebeul-Weintraube
10 – Radebeul-Kötzschenbroda
11 – Radebeul-Zitzschewig
12 – Coswig
13 – Newsörnewitz
14 – Meißen
15 – Meißen Alststadt
16 – Meißen Triebischtal
17 – Weinböhla Hbf
18 – Niederau
19 – Priestewitz
20 – Goßenhain
21 – Nünchritz
22 – Nünchritz Chemical Works
23 – Glaubitz
24 – Röderau Sidings
25 – Riesa