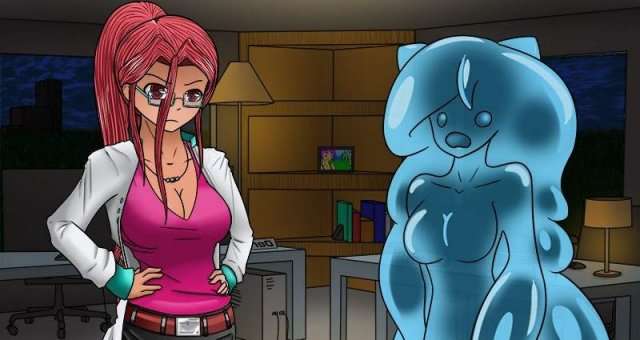 Guide to All Endings
Derek/Dina
I always go for Dina 1st since she is the main character we see. I find her routes to be the most canon, with only 3 endings its very quick and simple to play. With others I'm not clear on what choices matter or not but with Dina you can mess around for the most part
Ending 3
Either choice x2
Risk Everything
Save 1
Stay as you are
Ending 1
Load Save 1
Turn back
Save 2
Snake DNA
Ending 2
Liam/Lynn
Lynn is always next on my list because like Dina she is one of our main characters. She introduces some more canon type routes, while also being super easy since every choice is an ending, bringing her to a total of 6 ends. If you did Dina before, you get to see how one simple change is impactful which I don't see as much from others.
Ending 1
Ending 2
Load 1
Go shopping
Either choice
Save 2
Takke serum
Ending 6
Load 2
Refuse serum
Save 3
Run away
Ending 5
Load 3
Accept drink
Save 4
Stay home
Ending 3
Load 4
Go to work
Save 5
Stay in form
Ending 4
Ben/Bri
I like going for Bri next because it totally changes depending on how her hair is. I like going for endings which I believe suit other routes better, so if someone is dating in someone else's route I will strive to achieve that. Bri is just so easy to tell, even with 8 endings, and with the main 2 gone it can easily be swapped for yael 3rd instead.
Ending 6
Save 1
Leave hair alone
Save 2
Stay in lab
Save 3
Change subject
Ending 2
Ending 4
Load 2
Head to mall
Save 4
Forget about it
Ending 3
Ending 5
Load 1
Cut hair
Save 5
Stay in lab – you can choose the other option but don't ask out Sophie if so
Save 6
Leave her alone
Ending 1
Ending 8
Load 5
Go to Lolita
Ask her out
Save 7
Try and talk
Ending 7
Yael
Well if you read the above info you know Yael was next. She's not my favourite as not much happens with them in general. The 4 ends are pretty similar but its still worth giving them a shot.
Ending 1
Either Choice x2
Save 1
Turn her down
Save 2
Turn her away
Ending 2
Ending 4
Load 1
Go on date
Refuse to dress – other choice works but you will miss a cg
Save 3
Go for bigger size
Ending 3
Load 3
Keep your current size
Nathan/Nadine
I'm putting Nadine here despite preferring her to be the half way point. This is the last normal route before we get into the 1 ending routes and confusing choices. There are 5 endings with 4 being what other visual novels would class as bad endings
Ending 1
Either choice x4
Save 1
Bring her down
Either choice x4
Ask about quitting
Ask why he quit now
Save 2
Ask whereabouts
Accuse him of hacking
Keep pushing
Ending 3
Load 2
Ask about store
Ask how he afforded it
Question Dan
Ask whereabouts
Accuse her of hacking
Keeping going
Ending 2
Load 1
Visit her
Same as above
Ask why she quit
Ask about computer access
Go back
Ask what she was doing
Save 3
Accuse of hacking
Keep going
Ending 4
Load 3
Ask why she stayed back late
Go back
Ask about security system
Ask how encryption works
Accuse Natalya – Others work too
Ask why she stayed late
Ask how long it took
Go back
Save 4
Let her go
Ending 5
Load 4
Keep questioning
Ask about finishing time
Ask what time she finished
All choices
Matt/Aleanne
Aleanne is one of our last characters that takes place around the time everyone got changed and I like leaving Nadine to last. For this guides purpose I do believe Nadine should be before since thats in a short time frame and this one takes place in a longer period. The 3 endings are pretty decent and quite normal, even if it does introduce end game characters and the new art style.
Killer Game
Eat with friend
Sacrifice
Hold it in
Be patient
Go to cafeteria
Lure to mall
Ending 3
Either choice
Call Hunter
Save
Call Hunter
Killer Game – Doesn't matter
Ending 1
Load
Call Dina
Killer Game – Doesn't matter
Ending 2
Load
Hang with Natara
Killer Game – Doesn't matter
Either choice
Dan
Finishing up our main gang with Dan. She only has 5 endings but this was the 1st route that completely confused me, because it not only takes place after the 1st half of peoples route, it also has a bunch of choices which I'm not 100% sure is important. Dan also brings us a proper male to date rather than a mini ending.
Ending 3
Either choice x2
Save 1
Go to interview
Save 2
Hang with Kaz
Go to club
Save 3
Become his gf
Save 4
Get back together
Ending 4
Load 4
Kick him in the nuts
Ending 1
Ending 5
Load 2
Hang with the girl
Either choice
Have a coffee
Sneak out
Ending 2
Load 1
Turn him down
Hang with Fred
Either choice x2
Look at stage
Stephanie
So Steph is next and probably my favourite person to play as. They appear in the Zara+Russell route which is why its in 8th place. 5 endings is not enough for me but its a nice amount. Just like Dan I find the male interest to be really thought out and not as rushed
Ending 1
Either choice
Save 1
Eat with Mark
Save 2
Go jogging
Either choice x2
Ending 2
Load 2
Either choice but jogging
Save 3
Drink Serum
Ending 3
Ending 4
Load 1
Eat with DIna
Hang with Dina
Either choice x2
Save 4
Stay as a dude
Ending 5
Load 4
Return to a female
Zeke/Zara
Just like with Steph, Zara appears in the Russell route so I prefer to get it out of the way. I hate this route, the story isn't bad but I don't think I ever got all the endings. There are only 5 but they also have like 5a 5b sort of deal going on so I could never quite tell just how much I did or how I did it
Ending 5
Save 1
Call Jeff
Either choice
Go with Alyssa
Save 2
Don't mention it
Save 3
Let her stay
Ending 1A
Ending 2
Load 2
Invite them over
Save 4
Go on stage – ending 2A
Stupid idea – ending 2B
Ending 4
Load 1
Ring Lexie
Save 5
Flirt
Don't mention it
Save 6
Kiss Jeff
Ending 1B
Ending 3
Load 5
Talk normally
Don't mention it
Invite her over
Save 7
Revert to human – ending 3A
Wear bunny ears – ending 3B
Missing cg
Load 1
Open box now
Rose/Russell
Russell is a big change to the game, he has 1 ending but its more a puzzle then a visual novel. You end up shapeshifting in his route and I love going through trying out all the different combos like seeing how characters will react when you shapeshift into them.
Turn into Zara x2
Go to mall
Spy on security
Go to work
Revert back
Go to pier
Get in both lines
Go to max heart studio
Turn into either
For Dan
Go to girls
Go to security
For Karyn
Go to security
Go to girl
Go to security
Go to lab
Go to Dina + Lynn office
Go to splash mountain
See both girls
Go to work
See Nadine
Go to lab
Go to pool
Go work
Turn into Lynn
Go to pier
Go to cave
Swap to Dina
Go to lab
See girl
Go to mall
See dude
Go to Lolita – empty store
Go to pier
Turn into Karyn
See security
Swap to Zara
See Jack
Swap to Natayla
Go to mall
See girls
Go to uni
Go to mall
See girls
All choices work
James/Scarlet
Scarlet is the last one I will talk about since the last 2 don't have choices. I'm not a fan of Scarlet, we see her male form slightly in the Aleanne route and that's it. Her route is like Russell and just not fun to me
Go to mall
Either place works
Go to newly opened animal store
Go home
All choices
Go to work
Search locker
Go to friends
Go to lab
Both choices
Use powers
Go to friends
Go to mall
Go to animal store
Go to Russell's work
Use powers
Go to basement
Go to Nadine's office
Run away
Go to basement
Go to hunters house
Search bin
Go to pier
Go to jojos
Take part in quiz
3
1
Nightclub
7
Max Heart Studio
Go to mall
Go to lolita
Go to mall
Go to the concert
Head to mosh pit
Leave
Go to lab
Speak to students
Try trading
Go to mall
Go to party
W.I.P.