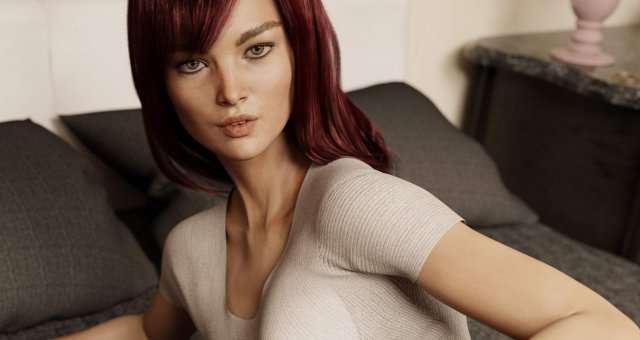 Walkthrough Guide
Start a New Game.
Choose 'Play as Woman (lesbian)' and click on 'Back' after unlocking the achievement.
Female MC
Male MC
Yes / No
Type any first and last names.
Welcome Home
You've made it back home!
Bathroom
Any option.
Knock at the door
Your Room
Get closer x2
Get really close
Any option.
Take a nap
Entrance Hall → Rachel's Bedroom
Knock at the door
Watch TV in the living room
Entrance Hall → Rachel's Bedroom
Knock at the door
Leave Home → School
Any option.
Horndog
Rachel's Bedroom
Storm in
Manners
Always remember to knock… or not?
She will come over tonight anyway… gimme porn!
Entrance Hall → Downtown
Introduce yourself.
Touch between her legs.
Tell her about the alcohol
Take her home
Bathroom
Leave Home → Downtown
Check the cafe.
Wait.
Give her the bottle.
No
Check if she says the truth.
…so hot, I can't believe she's doing this!
Call her!
Leave Home
Downtown
Atomic Aeronautics
Ask if she needs help.
School
Home
Kiss her
Grab her arm.
Love Route?
Alright, I guess it's okay for one night.
I actually like that!
Grab her ass.
Hide Ellie under the blanket.
Leave Home
I need coffee!!!
Her bed.
Any option.
Just go in.
Be honest and show your feelings.
(Make a noise)
Call her Mom.
Any option.
Stop skipping → Rachel's Bedroom → click on drawer.
Birth Certificate
Hall → Ellie's Room → turn around → click on desk → click on bulletin board → click anywhere.
Board Game
Entrance Hall → Leave Home
Downtown
Missing Link
Atomic Aeronautics
Help her up.
PG21
Good Eyes
You've noticed Stephs effort
No more achievements from this point on. Feel free to pick any dialogue options for the remaining choices or quit the game if you're just going after achievements.