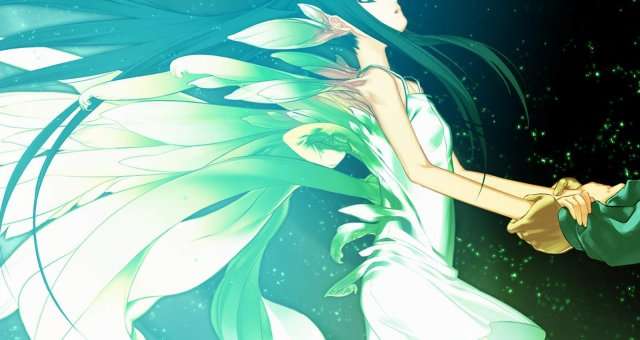 Since there's no achievements yet, this is a guide that will help the readers to get all the endings in a walkthrough.
Careful, this guide will contain spoilers. What I would advise you is just to lay back, relax, and read The Song of Saya blindly first for an experience full of surprises. Then, you can check this guide to see what ending you missed.
Anyways, as in a lot of Visual Novels, endings will be determined by the choices so check this guide when you get the first one if you want to know which action will trigger what. Normally, the game automatically quick-save when a choice has to be made.
Ending 1
First Ending: The White Room
To get the very first ending of "Saya no Uta", Furimori will have to say to Saya that you want to see the world as he was before the accident. Select "Want it all back" during the following dilemma:
This way, you'll get back the vision of the world Furimore once had. For the better, and the worse.
You must choose: "Don't need it anymore" to continue the story.
Ending 2
Second Ending: World's Sanity
To get the second ending, Koji will have to call Ryoko first at the following moment:
That way, Koji will choose to talk about his discoveries and take some time before confronting Furimori.
Then, load the save made during the phone call choice to get the final ending.
Final Ending
Final Ending: The Song of Saya
Back at the phone call choice, you must select "He calls Furimori first" to get the Final Ending.
Some parts of this route will look like the ones from the Ending 2. But worry not, the ending will be a different one.