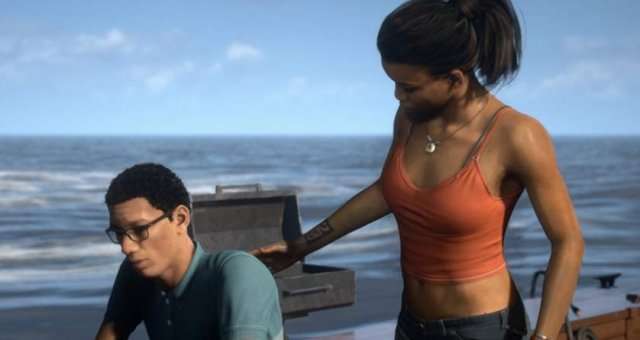 A step-by-step guide on how to use a hex editor tool to fix black screen Premonitions (and other in-game videos) currently affecting Windows 7 users.
The Problem
If you've had a 2 minutes+ black screen (with no sound) after the intro level (and before the Curator's first scene), and you can only see a brief black screen with a sound effect playing when viewing Premonitions from paintings on the wall, then you're having the same problem as I – and it seems other folk running Windows 7.
Videos for Special Features viewable from the main menu also have the issue.
This issue will hopefully be fixed by the developers in a patch later on. After which, this guide will no longer be necessary and I'll likely hide it.
Update: There was a comment in the thread mentioning that this fix works only for viewing the videos through the Main Menu, but the issue still persists when examining paintings in-game. I haven't had a chance to test it myself.
Update 2: Viewing Premonitions in-game through the paintings works fine for me!
How to Fix
1. Download HxD for free here. Choose the language you prefer.
2. Install the application and run it.
3. In HxD, click on File -> Open and navigate to the Man of Medan movies directory (here……steamappscommonThe Dark Pictures Anthology – Man of MedanSMG019ContentMovies). Then, open the Premonitions folder and multi-select all the videos.
Alternatively, you can go to this folder and Windows Explorer and just drag-and-drop the files into the HxD window.

4. Now you can edit the hex data for the mp4 files. Select the whole content of the first line under the 'Decoded text' column, and then backspace to remove it. You will receive a warning from HxD, you can check the 'Don't tell me again' option.
5. Then, CTRL + S to save this file. HxD automatically creates a backup for you. You will notice that the "fixed" mp4 file can now play using a video player like VLC (I use MPC-HC), whereas the "broken" mp4 files won't play.
6. Repeat the same process for the remaining .mp4 videos. I noticed other files were also broken for me, and I did the same for them too:
CuratorIntroCuratorIntro.mp4
TrialVersionMoMTrialTeaser.mp4
SpecialFeatures_forcechunk1SpecialFeature1.mp4 until SpecialFeature4.mp4