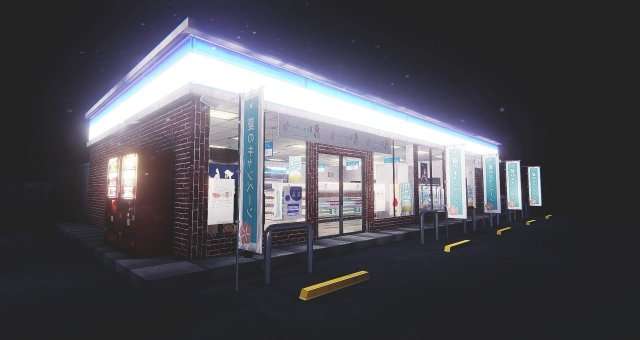 This is a 100% achievement guide for The Convenience Store. I've included a video walkthrough, and explanations on how to get every achievement. Let me know if you need help with anything!
How to Obtain All Achievements
Homeless
Help the homeless.
For this achievement, on night 1 grab some expired food from the cold food section of the store and take it out to the homeless man sitting beside the store.
Security
Use the CCTV 5 times.
For this achievement, keep interacting with the CCTV camera until the achievement unlocks.
Expiration Date
Checked all expiration dates on the shelves.
For this achievement just walk down aisle 4 and click on all the shelves on either side, if the food is expired take it out to the bin behind the store.
Endings 1 & 2
At the end of the game after you've picked up the final VHS tape off the floor at the front door of the store, the game gives you the option to either watch the tape or put it back in the box and send it to someone else. You'll get a different achievement depending on which option you choose
Ending 1: Put VHS in box.
Ending 2: Watch VHS.
Video Walkthrough & TV Puzzle
This is my full playthrough where I get all the achievements! I've sped up the slow parts of the video to make it easier to watch!
Here is the TV Puzzle if you're stuck on that: