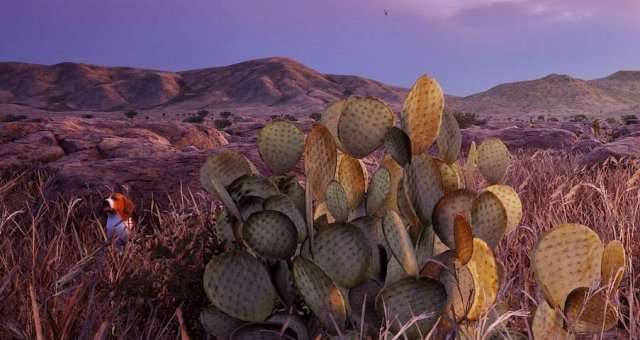 A Guide to The Points of Interest in Hunting Simulator 2.
Points of Interest
Having trouble finding each tent, tower, stand or blinds? Look no further!
Note: You can click on each image to view a larger version!
Colorado
Roosevelt Forest
The Roosevelt National forest is one of the oldest National Forests in the United States. Stretching across north central Colorado, it borders the north and east sides of the Rocky Mountain National Park.
Pawnee Meadows
Pawnee National Grassland is a United States National Grassland located in northeastern Colorado, on the Colorado Eastern Plains. It is home to hundreds of birds and other wildlife.
Texas
Chihuahuan Desert
The biggest desert in North America, the arid plains of Chihuahua are home to one of the most diverse habitats on the planet. The Flora & Fauna in this region make it exceptional for hunting.
Bandera Region
Bandera County is a county located on the Edwards Plateau in the U.S. state of Texas. The county is officially recognised as the "Cowboy Capital of the World" by the Texas Legislature.
Europe
Czechia Marshlands
Hunting has a long and rich tradition in the lands that are now part of the Czech Republic. At least as far back as the 11th century, nobles rode out in groups to hunt Deer and Wild Boar.
Harghita County
Harghita County is surrounded by the Eastern Carpathians in Transylvania. With a long snow period and a landscape formed by hilltops and closed depressions, the county is characterized by abundant wildlife and a strongly seasonal climate.