Secret shop's location guide.
Map Location
Click to enlarge…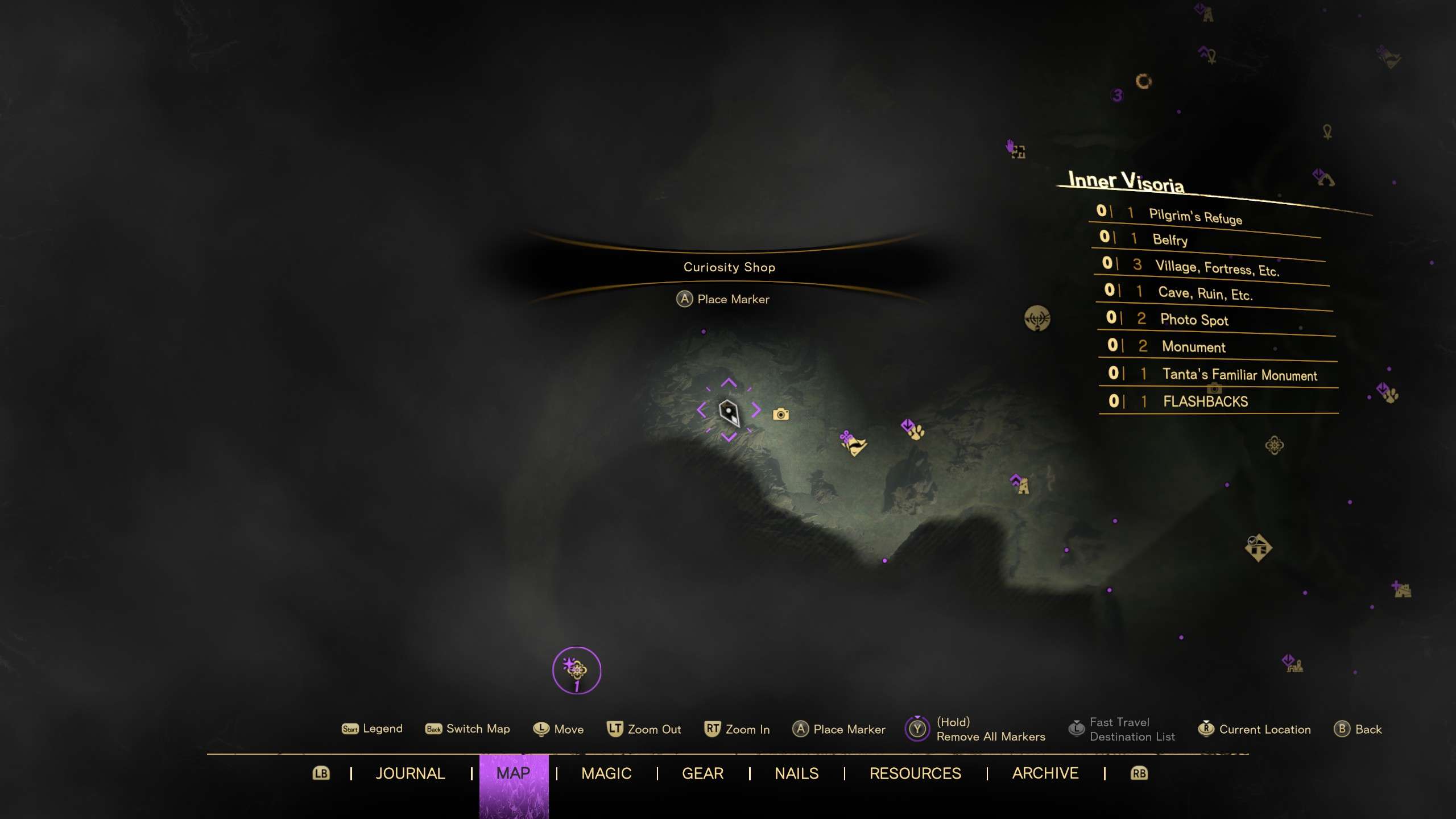 What Does It Sell?
Gravity Lantern 16 – You can collect Mana wider range.
Comfy Pillow 16 – Get a buff after sleep.
Crafting Pot 24 – Convert Natural Resource to another form of resource
Compass 48 – "Forage" Option on camping. It will collect near area's resource (once )
Sweing Kit 60 – You can craft new clocks and necklaces.
Currency – Old Coin
What Do You Need to Go There?
Unlock Sila's spell
Zip spell is necessary.