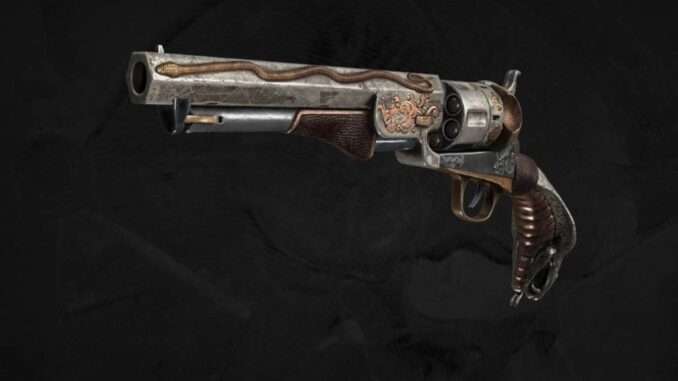 The following steps show you how to finish 3:10 To Heaven, robbing both the safe (rear) and highjack the train (front) in one turn.
How to Get Hand Cannon and Complete the Mission One Turn (No Luck Required)
This is optimised to remove any element of luck and chance, you do not need to do any retries.
This will save you the medical bill, and time, and you have one extra toy (Hand cannon) to play with.
It has 7 damage as a pistol, could be 8 with character skills.
You can finish with WD and Flynn start on horseback regardless.
Max out speed cards on Laughing Deer.
Lazarus just need any weapon that's capable of bouncing bullets.
Gin Carter – Blue dynamite and any combos that would shove out 7 damage only.
Flynn – Just herself with 1 blue dynamite, boots not required but will make work easier.
Run Gin Carter as far as possible towards the rear end, prefer under the ladder.
Use Gin's last point to throw the blue dynamite kill one goon, reset.
Get on the roof, get him to use a 7 damage skill, it has to hit the second goon behind cover, you can A. Get enough damage for Gin to cap the first guy with 8 damage weapon or B. Tune his posse skill to do precisely 7 damage.
Get Flynn onto the roof, swap the guy with 1 HP. Now Flynn gets another three points by swap-kill the 1 HP goon, she can run to the very rear cart in one turn and open the safe just let her do it.
Lazarus bounce one bullet, damage the behind cover goon with 15 HP one train ahead of the starting train.
Laughing Deer, board the train and Wild Run to kill the goon, he should have enough movement to reach the front of the train in one go.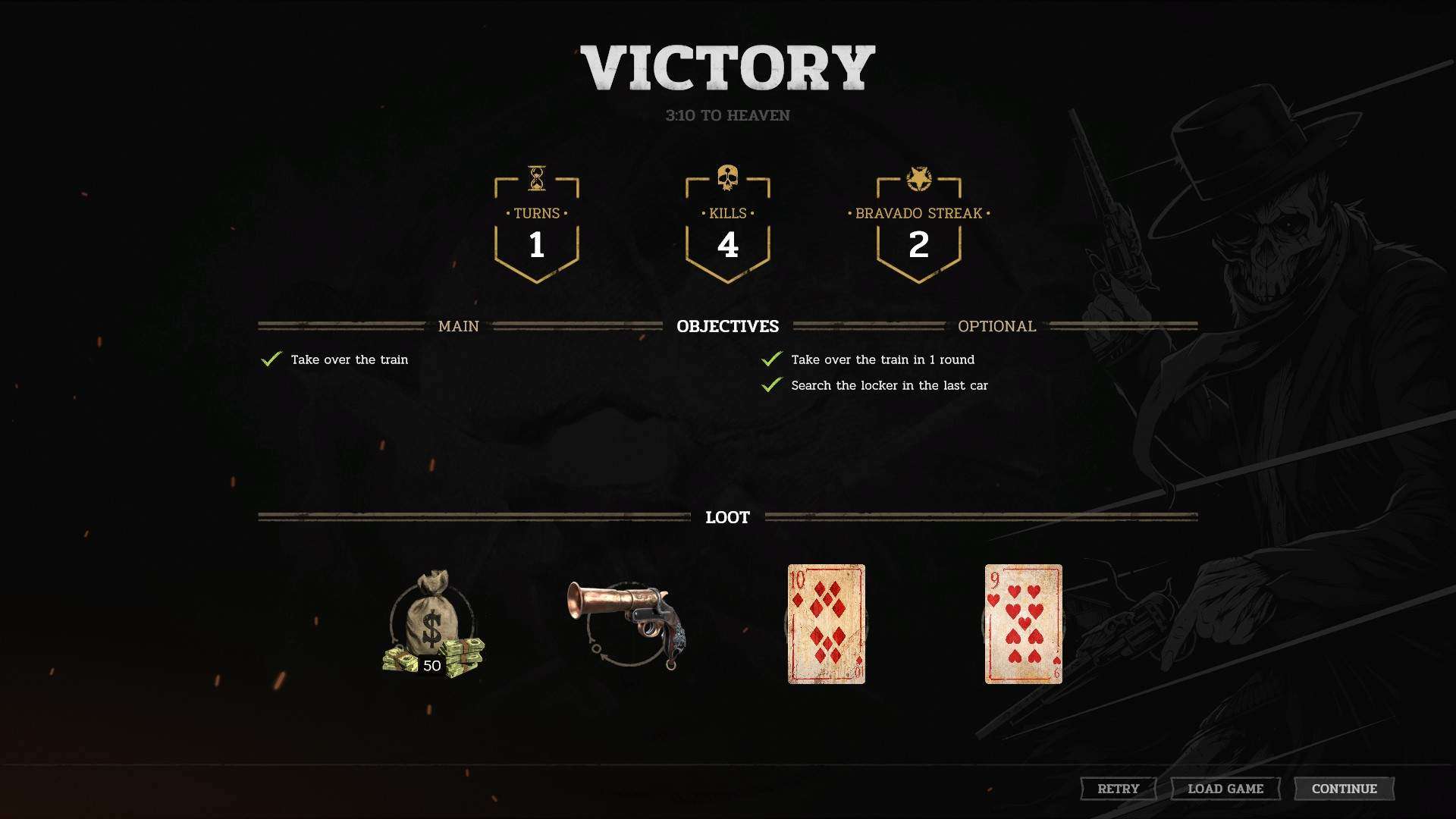 The Hand Cannon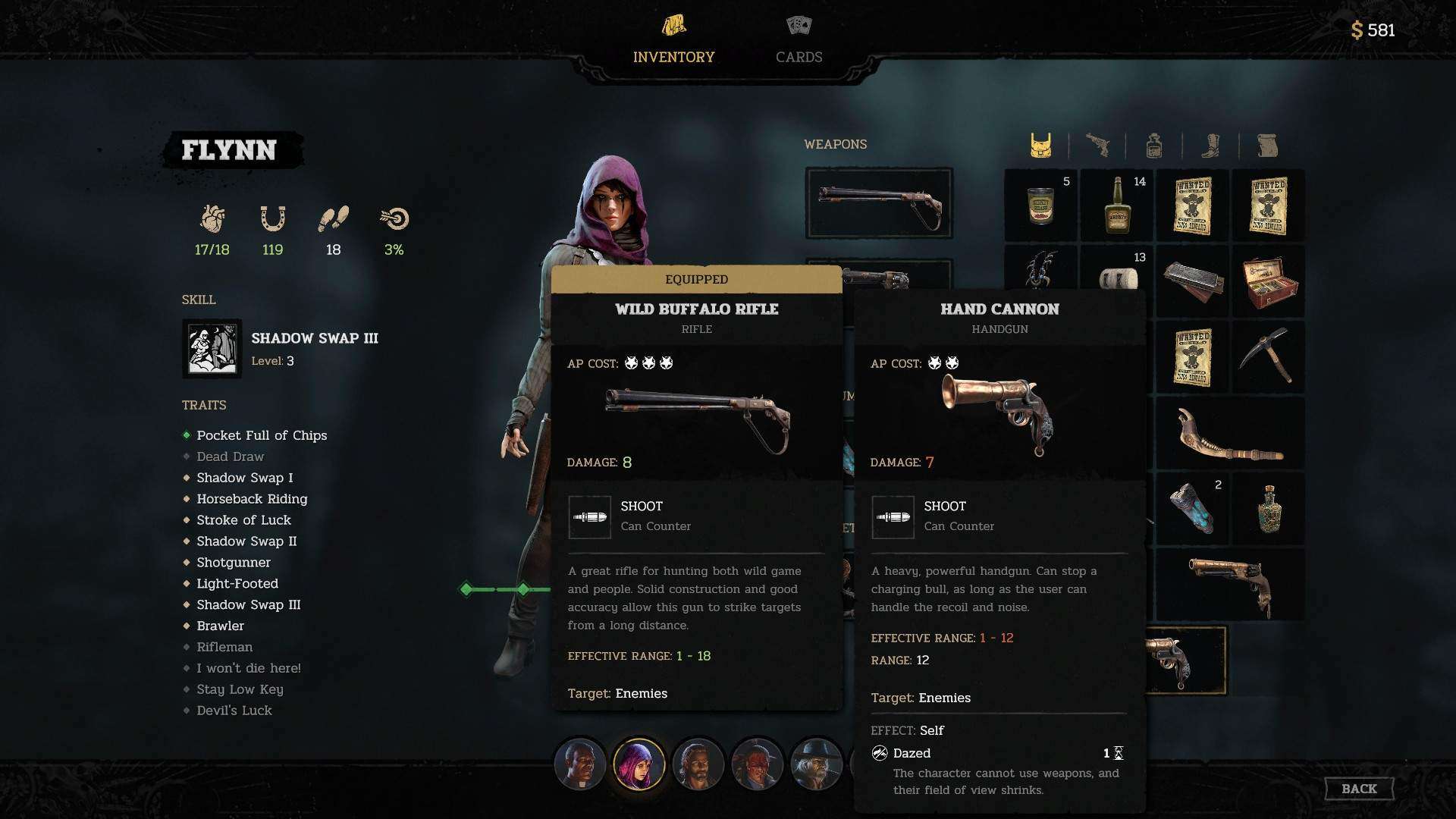 Recommended for You