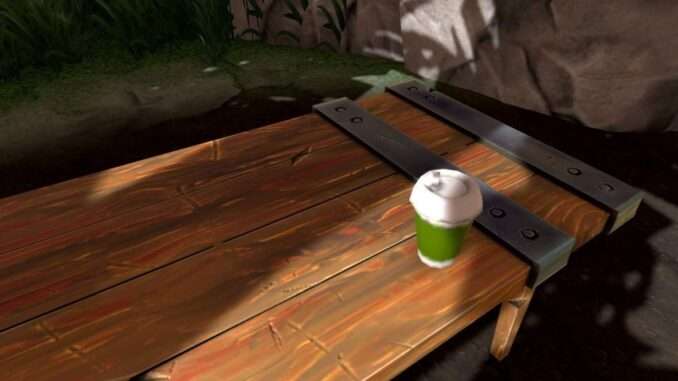 In this short guide I'll show you how to unlock all achievements in the game.
How to Obtain All Achievements
Time traveler
A very easy achievement to complete, which you will get anyway in the walkthrough of the game. Immediately after arriving on the island, you need to find a girl named Ruth. She is in the church, namely in a small room. Just approach her, a dialog will start automatically, during which she will give you a watch. Now find the ruins of the portal and press the "E" key to interact with it.
Become a captain
To the right of the harbor is a small rock. Approaching it, you will see the ruins of a portal with a table with a map behind it. Take it and find a cemetery on the island. Take the shovel from it, and then, as shown on the map, dig up a chest on a small beach near the same cemetery. It will contain a captain's hat.
A grandfather to himself
The key mechanic of the game is time travel, and when you return for the second time in a certain time period, the game creates a "copy of you" that follows your previous route in the same time period. So to get an achievement, you just need to meet yourself.
No damage
It's similar to the previous achievement, but now you need to never meet yourself during the game. Yes, it is more difficult.
Repent, sinner!
A very easy achievement. After teleporting in the morning, go to the church and listen to the priest's "sermons" for a few minutes.
Good ending
To do this, you need to go to the witch's house during the day and take the scroll from her desk. Then, in the evening, find an open gate in the rock on the island. Once inside, you'll see a table in the center, from which you need to take the pouch. Next, teleport to the night, find the same gate, open it with a spell, and interfere with the witch by throwing the pouch into her potion. After that, you will see a good ending when you complete the remaining quests.
Bad ending
We do everything the same way as for a good ending, except for one thing: in the evening, we don't have to take the bag off the table, so after reciting the spell and opening the door, we won't be able to stop the witch from brewing her potion.