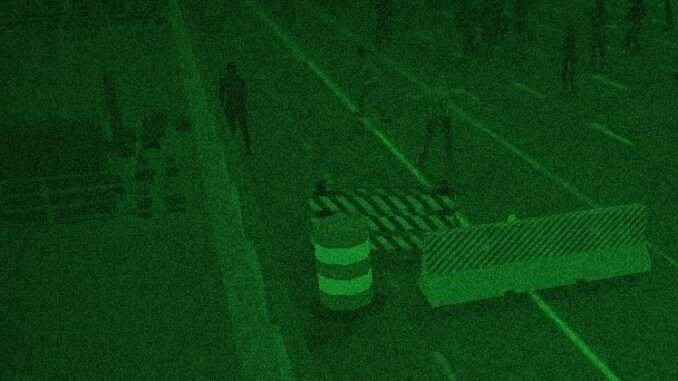 Exactly as the title states. This guide provides hints on how to get all the achievements in this game and for 100% achievement hunters to decide whether to buy this game or not.
How to Obtain All Achievements
Estimated Time: 1 hour
Difficulty: Easy
All Achievements Listed in Order
Play your first game: Just launch a game.
Build!: Once you clear the first wave, press B on your keyboard. Place anything from the menu to the map.
Spend over $10k in a single round: 10k must be sent in one instance between waves. Selling and re-buying items works.
Kill a boss!: Kill any boss. Bosses have a health bar on the top of the screen. First boss potentially comes at Wave 5.
Get grabbed!: There is a special zombie that pulls you to itself. Just get pulled once.
Kill 10 spitters: These are special zombies that spits AOE targeted toxic. Kill 10 of them. Does not have to be in the same game.
Kill 1000 zombies!: Just shoot them. Does not have to be in the same game.
Time well spent: Play the game for 60 minutes. For some reason, going into multiplayer will reset the progress (that you achieved from Single Player), vice versa. If you need to farm it, leave one slow zombie on the map in the wave and walk around. It will chase you forever.
PITIÉ MONSIEUR!: Defeat Lord Soupex, one of the bosses in the game. This boss splits into 3 mini-selfs after death, and their mini-selfs split into 3 smaller selfs again. You only need to kill the first layer (mini-selfs don't matter).
Respawn!: You have to die in a wave in Multiplayer mode and your team has to survive. You'll get it once the wave is over.
Play on all maps: Just launch the game into all the maps (Bridge, City Outskirts, Mall). DLC Map not required.
Unlock all achievements!: You will be awarded this once all other achievements are unlocked.