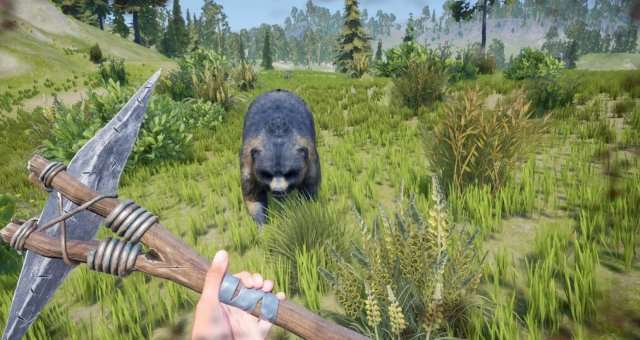 How to Open Console
To unlock console go to "Settings" bookmark in menu then click on "Game settings" and unlock console. Apply settings to save changes.
To open game console press ~
Console Commands
Complete list of commands in alphabetical order with description:
banlist – print current banned players
camp – teleport to camp
clear – clear console log
cloudcover
endquest – end all quests
fly ("fly true" to activate, "fly false" to deactivate) – fly from current point in line
fps – toggle fps counter
getcords – get coordinates
getmyid – returns the current users player ID
getplayerid – get ID of player
giveitem (for example "giveitem sawbladeaxe 1" instead of "giveitem axe 1") – spawns item in the players inventory
godmode – disable all incoming damage
kick – kick player by ID
kickall – kick all players from server
list – list own server roll
lognpcs
logplayers
moderatorid – set moderator by ID
nextseason – change to next season
noclip – only applies to bases
ownerid – set owner by ID
ping – display current ping
players – log current players online
pruneplayers – removes players which haven't login over a month
quit – quit game
removeadmin – remove admin by ID
removemoderator – remove moderator by ID
resetpose
save – save server
setnewowner
settechpoints – set a players tech points
settime – set the current world type (in hours)
setweathertype – set weather type
showmesh
showui – disable user interface
stopservershutdown – stop server shutdown sequence
startservershutdown – start server shutdown, this will auto save the server before its terminates
suicide – instant death
tele ("tele player name") – teleport player to your location
teleto ("tele to player name") – teleport to a player
unban – unban player by ID
wave
Notice: Commands without description don't seem to work.
Recommended for You