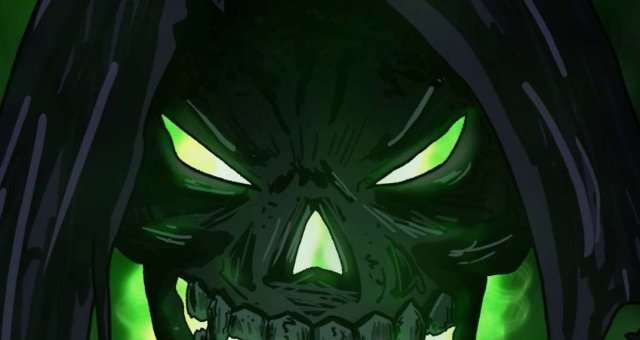 How to Get All Endings and Obtain All Achievements
Achievements
Defenestration
Hateblast someone through a window 3 times
As Roger: Flee, down the stairs, make a break for the door, try to open living room window (1/3).
As Gloom: In Joh'teolath office: hateblast plague demons out of the window (2/3).
As Wynona: In the dark alley: Ask Gloom to chase away Cheong and Brock (3/3).
Every Horn Counts
Unmissable. Kill Roger.
Good Clerk
Do a good deed in the video store
Exclusive with "Bad clerk".
Video store, recommend a better movie for the 2nd customer (the girl).
Bad Clerk
Video store, let the lady customer rent a bad movie.
On next day you'll get the achievement
Unhappiness in slavery
Exclusive with "I knew this would come in handy" achievement.
In Joh'teolath office: spare Joh'teolath destroy the controlling device.
Achievement will be awarded later when questioning demons under the bridge.
No peeping
Lake, as Gloom, waiting to meet Michael: investigate man in tree, scare him.
Stop and Listen
Help someone by being a listening ear
Furever Home
After meeting Nathaniel, drop Wynona to save jumping lady, listen to her.
Later, as Wynona, try to find a home for Sonic on the IRC, local news channel.
You'll get achievement next day when yo go to see Sony.
Ultimate Geek
Win a trivia quiz without getting any wrong answers
Answer correctly at Ham and Nam's quiz:
Heather Duke, Bobby, Taming of the shrew, Robert Smith from Cure, Streets of Fire, Ninja dog, Princess What's-her-name, Green Hill Zone, Hadoken!, Lara Croft.
Drop the "The"
Repeat JT's greatest contribution to movie quotes
As Wynona, when meeting Lorael 1st time dark alley: hound her about her name.
You're doing great!
Reflect and recognize that you've achieved a lot already
Likely unmissable. When meeting Nathaniel at skate park 2nd time.
I knew this will come in handy
Use a secret weapon at the cathedral
In Joh'teolath office: spare Joh'teolath, get the controlling device.
At the cathedral: use the device.
Angel of Mercy
Reach a good Ending without the death of any major angels
Super Angel of Mercy
Reach a good Ending without Gloom directly killing anyone other than Roger
Follow the non sinner path with Wynona (see Endings below).
As Gloom, don't kill Wynona when she arrives to your hideout.
In Joh'teolath office: hateblast plague demons out of the window, spare Joh'teolath.
Don't kill Joh'teolath on next encounters.
As Wynona: don't order Gloom to kill Cheng And Brock.
Answer correctly Ham and Nam's quiz and don't kill them.
Cathedral assault: attack from the sides = Gloom will only hateblast the demons.
In heaven, stop Wynona from Killing Michael.
Approach gate defended by Lorael and ask Wynona to burn her wings.
When meeting Muriel before the heaven exit, choose Muriel.
Endings
Most choices are not important for the Endings, except:
The early bad Ending 6.
Sinful choices (see below).
Choices made once you reach heaven.
Early Ending: as Wynona, when meeting Gloom 2nd time: decide you don't want to die.
Ending 6 "Hell of Earth".
Achievement As if we'd end the game like that, chyeah.
All other Endings depend if Wynona is on the sinner path or not. Sinner choices:
Let the lady customer rent the wrong movie.
Keep running in the nightmare dream.
Skip school.
Ask gloom to kill cheng and brock (not strictly required) ask gloom to kill the dog.
Not sinner path Endings + heaven choices.
Kill Wynona
Ending 4 "The more the things change …"
Achievement "A New Hobby"
Don't kill Wynona
Don't let Wynona kill Michael
Choose Muriel
Ending 7 "Just like a dream".
Achievement Like a power ballad.
No major angel killed: Achievement Angel of Mercy.
Don't kill anyone except Roger: Achievement Super Angel of Mercy.
Choose Wynona
Ending 1 "No fate".
Achievement "No fate".
Let Wynona kill Michael
Let Wynona kill Muriel.
Ending 2 "An Irreversible mistake".
Achievement "Wrong way on a one-way track".
Stop Wynona
Ending 4 "The more the things change …"
Sinner path Endings:
Do not kill Wynona in heaven:
Ending 3 "New Celestial Order".
Achievement "Fanboy Fantasy Fullfilled".
Kill Wynona in heaven:
Ending 5 "Doom has been brought".
Achievement "Fatality".
Recommended for You