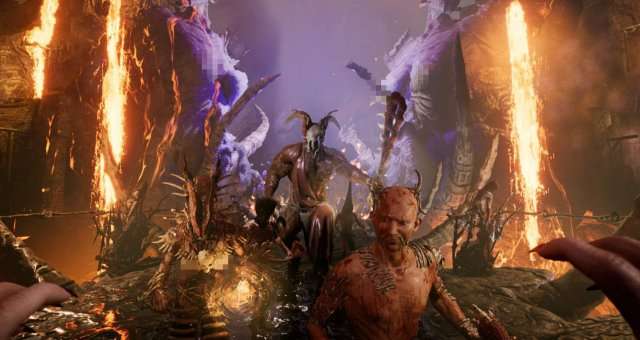 Frequently Asked Questions – Adult Content, Price, Game Features
Is the game censored?
The base game available is censored. To be able to play the uncensored version, just download the free DLC available on Steam, or download the patch directly from our website. Once installed, all censorship will be removed from the game.
How much will Succubus cost?
Succubus will cost $ 24.99. Bundles with special discounts will also be available. For example: Succubus + artbook + soundtrack + comic will cost $ 29.99, etc.
What is the difference between the censored version and the uncensored version?
In the uncensored version you will find, among others:
Healing mini-games (very brutal).
Interactive sex minigames.
Additional sex scenes in the form of cutscenes.
Additional sex scenes depicting demons and humans, visible in game's levels.
No censorship on the character's breasts and genitals.
Will there be console versions?
It all depends on the financial success of the PC version. We are fans of consoles and we would like our games to appear on them as well.
Will there be a TPP mode in the game?
There will not be a TPP mode. However, we made sure that the character you create in the character creator is visible very often and whenever you choose. The game features TPP view during climbing, cutscenes, mini-games, selfie mode, 3d viewer, etc.
Is there a photo mode?
Succubus has a special mode we call "Selfie Mode". You can turn on Selfie Mode at any time during gameplay. The main character of the game will take out her camera phone and pose for a photo. There will also be numerous settings for the frame, image and animation.