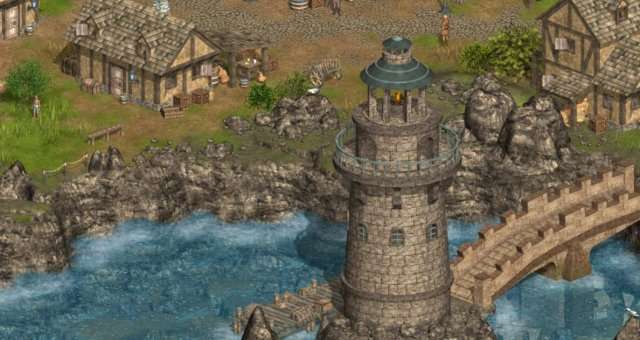 This guide will help you find all the collectibles in the game ( Maybe I missed some of them, but I got enough to get all the achievements).
The collectibles are very easy to spot, but you may miss some of them.
General Info
Following this guide you will be able to get these achievements. There are 8 items to be collected:
M (Green) – Mushrooms.
C/B (Black/Gray) – Crates/Barrels.
C (Red) – Crabs.
S (Green) – Shells.
E (White) – Eggs.
P (White) – Pearls.
T (Yellow) – Treasures.
* (Yellow) – Golden Starfish.
Notes:

In order the get the collectibles you'll have the learn the skill from a quest thas is always about helping someone in the game.
After learning the related skill the collectibles will appear in the map in every scenario. So after learning, go back to the places available to get them.
Some collectibles will appear after some action, for example, you have to kill an enemy in the scenario and some crate will appear behind him.
If the screenshot shows that a place has a collectible and you can't see it, try doing something around, or come back later.
Hint:

Download all the images in your PC, this way you can edit the images using Paint (or some sofware you like most).
For each collectible you find, mark in the images so you know the ones you are missing.
You'll have to visit each scenario many times because some collectibles will only appear after learning the skill to find them. so with this hint, you can easily track the progress.
All Collectibles
1. Fishing Village
2. Castaway Beach
2.1 Castaway Beach – Cave 1
3. Mill
3.1 Mill – Cave
4. Farm
4.1 Farm – Cave
5. Wizard's Tower
6. City Docks
6.1 City Docks – Sewers 1
6.2 City Docks – Sewers 2
6.3 City Docks – Sewers 3
6.4 City Docks – Sewers 4
6.5 City Docks – Sewers 5 / Cemetery – Cave
7. Square
8. Cemetery
8.1 Cemetery – Church Basement
9. Slum
10. Mercenary Stronghold
10.1 Mercenary Stronghold – Cave
11. Forbidden Coast
11.1 Forbidden Coast – Cave 1 (Cliff)
11.2 Forbidden Coast – Cave 2
12. West Forest
12.1 West Forest – Cave
13. Trecila Village
13.1 Trecila Village – Cave
14. Hidden Lagoon
15. Jeopardy Cliff
16. Lonely Island
17. Salamander Village
18. Black Isle
18.1 Black Isle – Cave 1
18.2 Black Isle – Cave 2
19. Volcano