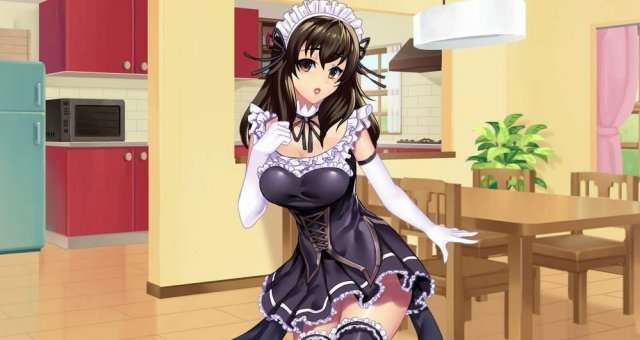 Conversations
Warning: Skipping the lines too fast would make you miss these dialogues!
These dialogues occur at the start of every conversation whenever you fill up a heart.
They give out a 2 segment boost and give you 2 extra Love Essence when you choose the right ones, so here are they are!
Yukino
Can I ask you the reason why you come to this dating service? Why did you choose me?
Ans: To find a dream girlfriend.
My turn first! Is family really important for you?
Ans: I don't really care much about my current family, there is a new family… who knows?!
I came here and met you just to make a friend, I really want to know how you feel about this?
Ans: Well, having a friendship with someone of the opposite sex is great there are something that same gender friends don't understand.
What made you want a girlfriend so much that you needed this dating service?
Ans: I want to create a relationship with a stranger, it's like an adventure.
I see you often mention sex, is that very important for you, in love?
Ans: I think it's necessary, but must have consensus of both.
Yufui
How you feel about having a foreign girlfriend, like me?
Ans: Wow that's wonderful, I've never thought about this…
This is my longest concert tour but when the time comes, I have to go back to my country before we can go any further, we will have a long distance love, are you ready for this?
Ans: It will be a challenge for us, if we surpass it, we will be together!
Ah, talking a lot with you but I'm still not sure if you have any interest in music?
Ans: I'm a person who really loves music and a lot of genres, it would be great if I can hear your perform.
I don't know if I should say this or not, it's kinda embarrassing when I'm so forward.
Ans: It will leave a bond between us to maintain this relationship, I think it will be great!
I have thought carefully, we will experience each other, what do you think if this time we just use toys to satisfy each other?
Ans: Oh that's not a bad idea! At least I think you will be safe to perform for this tour!
Emica
But… You? Do you come here to find a girlfriend?
Ans: Not exactly… I just want to find a friend.
I think I should enjoy everything while young! Get married for what? What do you think about this?
Ans: I think so, It's youth, enjoying everything would be better if there was nothing to prevent it.
Ah, I forgot to ask, do you have any interest in sports?
Ans: I like volleyball, like you.
How do you feel if we will date for a long time until I feel I'm ready to go further?
Ans: Fine, I will always support you, as long as we feel comfortable in this relationship, we can just let things happen.
Ah I see often mention about that, you don't have any purpose?
Ans: I just want you to experience it, you will definitely love it
Hitomi
I come in here of hope of finding a husband to build new life, how about you?
Ans: I want to find a young wife.
Um… what do you think about this? Is this alright? Do you think you can help me?
Ans: So you're very good at cooking right? It would be great if we can open a restaurant.
Ah, I have one question… What do you think about getting married young? You think I'm too young?
Ans: It's okay, everyone has grown up and needs a family
Um… I'll ask you for a little bit! For you. What is your dream family?
Ans: Anything, everything just for our happiness.
What do you think about pet names of lovers? Will we have them?
Ans: Uhm.. I don't mind, but if you love it we will call each other like this, okay? My bae!
Sera
I mean I have many guys by my side, you're just one of them, is this okay with you?
Ans: I'm comfortable, this is nothing for me but interesting!
Uhm… how do you feel about a girl who likes to have relationships with many men at the same time, like me.
Ans: I have no opinion about this, but I think that if that's how you relax and enjoy your life, there's nothing wrong.
I have a question… why did you choose me from among many profiles?
Ans: I love girls who work as nurses, I can feel that people who do this job will love their family very much.
Let's talk about sex! which sex position you like?
Ans: I love something new and reckless but still prioritizes your feeling.
But can you accept that if… we are nothing after that?
Ans: I will make you satisfied and will want to stay with me forever.