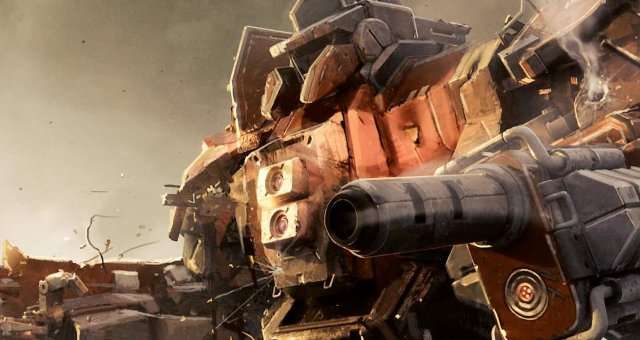 Other BATTLETECH Guides:
Changing Starting Mechs
To change starting mechs you need to go to Steam folder:
…commonBATTLETECHBattleTech_DataStreamingAssetsdataitemCollections
Open files "itemCollection_Mechs_Starting_0" 1,2,3 and 4 with notepad or alike and add mechs you want there.
List of mechs you can get in nearby folder /Mechs, you shall see things like "mechdef_urbanmech_UM-R90" there, that's what you need to add in line.
Within the file you will see lines like:
mechdef_wolverine_WVR-6K,Mech,1,2
Make sure yours have all the commas and no spaces. 1,2 or else numbers mean spawn chance? I guess. I keep them all on 1,1. Don't forget about word "Mech" too, add it to your line.
If you made a mistake, new game will be on endless loading. Come back and check if you missed a comma or made a spelling mistake or something.
List of Some Mechs
Light
mechdef_locust_LCT-1M
mechdef_locust_LCT-1S
mechdef_locust_LCT-1V
mechdef_locust_LCT-1E
mechdef_locust_LCT-3V
mechdef_commando_COM-1B
mechdef_commando_COM-1C
mechdef_commando_COM-1D
mechdef_commando_COM-2D
mechdef_commando_COM-3A
mechdef_spider_SDR-5V
mechdef_spider_SDR-5D
mechdef_spider_SDR-5K
mechdef_urbanmech_UM-R60
mechdef_urbanmech_UM-R60C
mechdef_urbanmech_UM-R60L
mechdef_urbanmech_UM-R60X
mechdef_firestarter_FS9-H
mechdef_firestarter_FS9-A
mechdef_firestarter_FS9-K
mechdef_firestarter_FS9-M
mechdef_jenner_JR7-D
mechdef_jenner_JR7-A
mechdef_jenner_JR7-F
mechdef_panther_PNT-9R
mechdef_panther_PNT-8Z
mechdef_panther_PNT-9ALAG
Medium
mechdef_blackjack_BJ-1
mechdef_blackjack_BJ-1DB
mechdef_blackjack_BJ-1DC
mechdef_blackjack_BJ-1X
mechdef_cicada_CDA-3C
mechdef_cicada_CDA-2B
mechdef_cicada_CDA-2A
mechdef_vindicator_VND-1R
mechdef_vindicator_VND-1AA
mechdef_vindicator_VND-1X
Heavy
mechdef_blackknight_BL-6-KNT
mechdef_cataphract_CTF-1X
mechdef_catapult_CPLT-C1
mechdef_catapult_CPLT-K2
mechdef_dragon_DRG-1N
mechdef_grasshopper_GHR-5H
mechdef_jagermech_JM6-A
mechdef_jagermech_JM6-S
mechdef_orion_ON1-K
mechdef_orion_ON1-V
mechdef_quickdraw_QKD-4G
mechdef_quickdraw_QKD-5A
mechdef_thunderbolt_TDR-5S
mechdef_thunderbolt_TDR-5SE
mechdef_thunderbolt_TDR-5SS
Assault
mechdef_atlas_AS7-D
mechdef_awesome_AWS-8Q
mechdef_awesome_AWS-8T
mechdef_banshee_BNC-3E
mechdef_banshee_BNC-3M
mechdef_battlemaster_BLR-1G
mechdef_highlander_HGN-733
mechdef_highlander_HGN-733P
mechdef_kingcrab_KGC-0000
mechdef_stalker_STK-3F
mechdef_victor_VTR-9B
mechdef_victor_VTR-9S
mechdef_zeus_ZEU-6S
Recommended for You