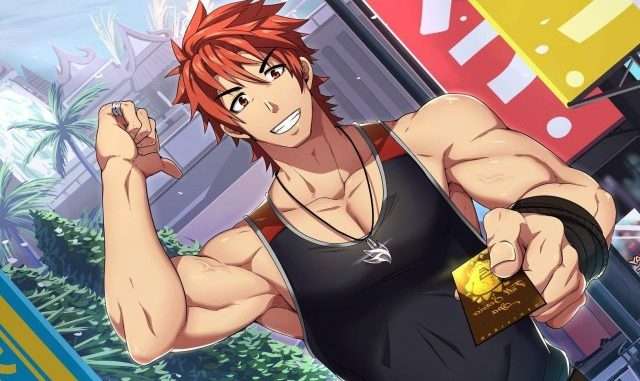 This guide tells you how to get "The Concerned Hearts" achievement – which means dealing with NPCs in this game.
The Concerned Hearts Achievement Guide
NPC Characters
List of NPC characters, their locations, and who's NPC they are*:
Xavier [Garage] (Oki).
Evan [Central City -> Bookstore] (Lenga).
Burton [Central Park] (Remi).
Chef Haruo [Central City -> Cafe] (Boss Rald).
Hunter [Central City -> Street] (Kovit).
Jacob [Morning Beach] (Okan).
Prof. Keoni [M.Wood University] (Sota).
John [Hospital] (none).
* – Going from left to right if looking at the picture below.
Achievement Guide
To get the achievement, you must make sure to:
Talk with every NPC character after you maximize your relationship with their main character.
For example:
Talk to Hunter after you have max relationship (5 dates) with Kovit.
or
Talk with Chef Haruno after you've dated 5 times Boss Rald.
Every NPC character will hold a long conversation with you after you maximize your relationship with their beloved character.
Once you're done with the conversation, you can cross the NPC off yer list and take care of another one.
Info

You can maximize relationships with many characters in one game, and ofc you can have talks with many NPCs then.
A trickier part of this achievement is John (the bandaged guy)… You must visit John in the hospital every day starting from the first moment you can go to the hospital, and talk to him (2 talks every visit).
Ok, it's not like I'm sure you need to go every day, coz he often has the same dialogue for a few days, then vanishes for a moment after some event, and appeared again. But it's best not to push yer luck and just visit him each day, have two talks with them, and go take care of your things.
After you visit him for a while and after Kovit gets shot, you will finally get a longer conversation with him (it will count as an action and you will skip to the next day after talking with him).
And this is how you unlock the achievement!