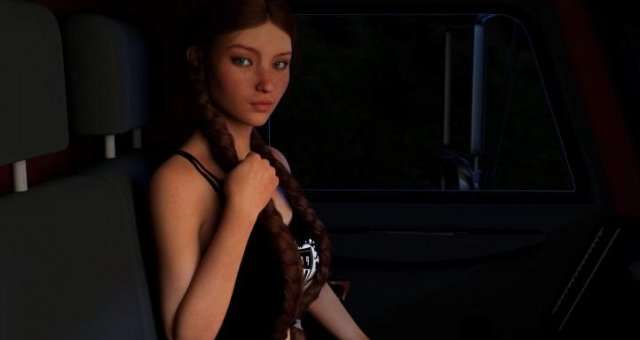 Get All Achievements
If you follow this gameplay, you will get 100% achievements earned in few minutes. Chosen texts are shown as Bold texts.
First of all, start new game and you will get an achievement of
1. Get Out! -Get kicked out the car.
Then Keep Declining Every Ride Offer till the end to get.
2. Nope! -Declined your first ride offer.
3. I can walk! -Declined every ride offer.
4. Free Ride! -Who needs a taxi.
Start the new game again then Keep Accepting Every Ride Offer to get.
5. Teaparty -Enjoyed one cup of tea too many (Accept the tea).
6. David's Goliath -You helped out David (Give him a blow-job).
7. Bro! -You handled the Brofist like a pro (You please her).
8. Free Ride! -Who needs a taxi (Strip, get naked and fu-ck-ed).
After those steps: Go to ⟹ Extras ⟹Roadmap⟹R1⟹The couple (Refuse the tea) to get.
9. Christmas Present -You got a surprise!
Go to ⟹ Extras ⟹Roadmap⟹R2⟹Longhaul (Refuse to give a blow-job) to get.
10. Home Sweet Home -You made it home without a scratch!
Go to ⟹ Extras ⟹Roadmap⟹R3⟹Nice Rack (Let her please you) to get.
11. Horsing Around -You always wanted a pony!
12. Collector -You unlocked every gallery image.