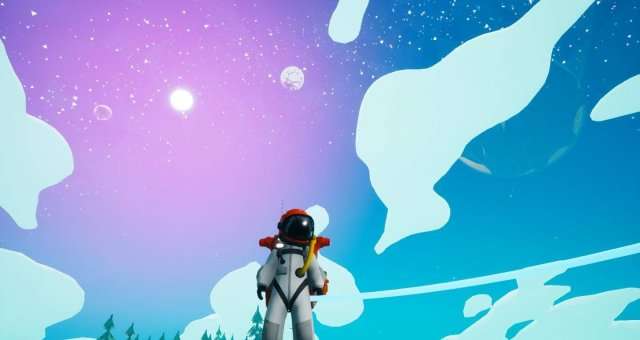 A guide describing the best layout for a large rover.
Best Layout of Large Rover
Intro
During a play-through with some friends, we started experimenting more with rovers. We started looking for a good layout but didn't find any, and so here we are.
The Layout
Through experimentation we decided on this layout for a large rover:
4 Large Rovers.
1 Large Rover Seat.
1 Crane.
2 Drill Strength 3 (Can be substituted with Drill Strength 1 or 2).
1 Paver.
4 Large Storages.
9 Medium Storages.
2 RTGs.
6 Medium Canisters.
1 Large Shredder.
1 Research Chamber.
1 Winch.
1 Beacon (I added the beacon in case I lost it so I could find it easier).
I put the Shredder on the rover so I could shred any debris I found and not have to haul it back to my base, then I added the Research Chamber for essentially the same purpose.If you can't make an RTG for any reason, you can just replace them with medium generators, and the two medium canisters next to them with medium batteries, I also suggest loading one or two medium storages with carbon so you can keep charging on the run. If you want to gather research items you can take off a few (or all) medium storages to make room for them. All in all this rover setup can hold 96 small canisters of soil, 73 tier 1 items and 1 research item.
But at What Cost
This whole setup costs 47250 bytes (yikes) just to research everything.
It's cost in refined resources is:
9 Aluminum Alloy.
9 Rubber.
2 Titanium Alloy.
2 Diamond.
2 Silicone.
1 Steel.
1 Titanium.
19 Resin.
12 Ceramic.
2 Nanocarbon Alloy.
2 Lithium.
8 Plastic.
6 Glass.
1 Tungsten.
1 Quartz.
3 Compound.
1 Tungsten Carbide.
2 Iron.
The cost in raw resources is:
20 Organic.
9 Quartz.
14 Ammonium.
7 Graphite.
30 Resin.
12 Clay.
11 Compound.
4 Hematite.
4 Titanite.
2 Wolframite.
2 Lithium.
9 Laterite.
9 Malachite.
2 Argon.
7 Hydrogen.
3 Nitrogen.
1 Helium.
2 Methane.