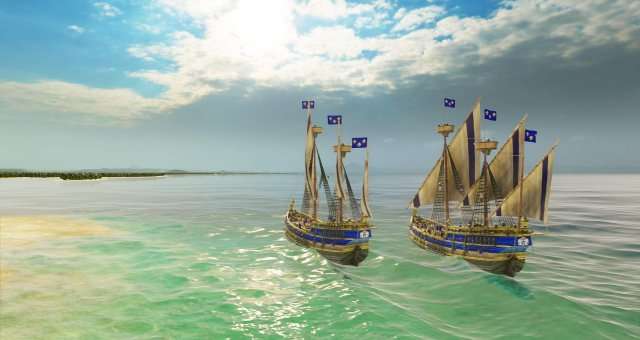 This a guide for the Port Royal 4 French Campaign Location, with screenshots to make easier to find them.
Guide to French Campaign Treasure Location
First Treasure Location
First treasure is in the Mouth of the River as Marked, Just East of New Orleans.
Nothing Special to do here.
Second Treasure Location
Find treasure at the bottom of the River Entrance between Portabelo and Necocli.
Third Treasure Location
Goto Barbados
Fourth Treasure Location
Off the West Coast of Port Royal Tip Area.
Fifth Treasure Location
South of Cahuita in the bay, make sure you read quest.
Hint add 3 more frigates.
Sixth Treasure Location
West of Port of Spain.
Seventh Treasure Location
Between Valladolid and Belize in the bay area.
Eighth Treasure Location
North end of the island in front of Coro.
Final Destination Location
East of Cat Island.
Final Note:
You will need to click on the X on the of Island group to start the walking to the treasure location, it will take some time to get there and back. Hint: Check your money before doing this last location.