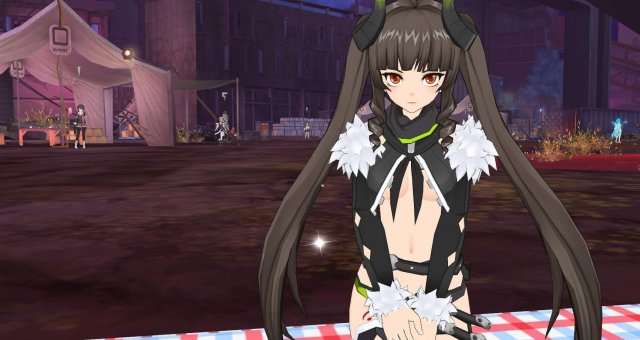 Guide to Desire Worker
Intro
For getting Desire Worker you need to be level 65 because you need to finish HH atleast 1 time.
For Start
Item Requirement
Atleast gear: full set aov Manic and shoulder guard +9 for HH and good brooches.
Having a friend to help you would be nice.
Having alots of heart for you recommended but it's gonna be tough for 1v1 villor.
Recommended gear HH EX gears with +9 weapon + 2 same soulstone > giga or mega brooch with armor break (you can see recommended brooches from Erwin ultimate guide).
Corrupted Records
You need to finish corrupted records (Lily, Stella, Erwin and Haru).
After finishing Erwin corrupted record you need to finish villor 1 times (hard or manic doesn't matter).
Villor and Fragment of Greed
Villor came from his home and you were able to talk to him. save Maximum 20 fragment of greed for later.
Desire Worker quest will appear from Tenebris.
You should prove yourself to villor.
He says: "there is someone stronger than me" and that's HH's boss.
Defeat him 1 time and talk with villor again.
You will be sent to France in ruin fortress.
Sample of Supremacy
France says you need to gather 200 Sample of supremacy.
You need to finish aov (Manic only) or HH.
Villor gives 11 and HH gives 23 sample of supremacy.
One Green and One Blue Quest from Villor
After finish this quest you will talk with villor and there would be 2 quest:
Green quest that you help villor and and you will fight villor 1v1 per day.
Playing 30times betrayers army and 30times holy grounds for only one sun of greed.
For green quest you team up with villor and eliminate his enemies. After that you will fight with villor 1v1 but you need to take ticket from Exivus from gcc , DH or buying this ticket from grutin-o-mat with 20 grutin gold . it's gonna be hard if you don't have HH gear and good brooches.
After finishing solo Villor you will be sent in Golden Citadel. Talk to villor and get your sun of Greed from him. Repeat this quest and gather sun of greed from him.
For bluequest from villor: he says if you are in hurry you can finish this quest the difference is 1 day.
30x betrayers army and 30x holyground ep 4 manic for 1 sun of greed.
It's gonna be boring if you want to do that i rather play aov hard or manic instead of playing 60x.
I won't recommend it.
Now craft sinworker outfit if you have enough material.
Last Quest from Tenebris
You are not done yet.
You have sinworker outfit but you don't have sinworker power.
Talk to tenebris and tenebris gives you an orb named SinForce; now it's time for upgrading this orb with Fragment of Greed as i mentioned above with Trisha (don't worry upgrade rate is 100%).
If you have maximum 18-20 you will have no problem. But if you don't have enough material, don't worry villor gives you 2 green quest: 3x manic and 3x hard.
After +9 congratulation! You have sinworker power.
Recommended for You