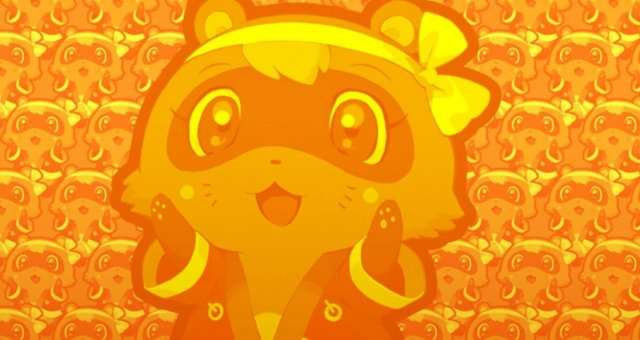 Passwords for Pokopon. Usable once per save file.
List of Tanuki Passwords
Passwords
Passwords and rewards showing like this:
Critical – Extreme Sword
O-FENCE! – Rush Shield
Golddigger – Pauper's Plank
Treasury – Dirk of Debts
Cursed Blade – Violent Blade
Vegicide – Scythe
Carpe Diem – Day Shield
Carpe Noctem – Midnight Shield
Arms Race – Bunch Bracelet
Nonary Game – Nonary Bracelet (Cursed)
Shakespeare – Drama Staff [5]
Happy Grass – Cheery Grass (Blessed)
I Love Zombies! – Revival Grass
Lost and Found – Undo Grass
Carte Blanche – Blank Scroll
Furry Ferret – Blessing Scroll
Coupon – Coupon Scroll
Gambler – Gambler's Scroll
Miss Mist – Dodger Pot [5]
All Lucky 7s – Fever Pot [3]
Pot O' Laughs – Hilarious Pot [5]
Synthesis – Synthesis Pot [5]
Banana Prince – Red Cat
Pumphantasm – Orange Cat
Kitty Cat – Yellow Cat
Green Grass – Green Cat
Chunsoft – Blue Cat
Shinya Kano – Indigo Cat
Perfect – Purple Cat
Tao's Stash – 5000 Gitan
I Love You! I Hate You! You're the Worst – Dialogue
Personal Notes
I wouldn't use any of the passwords.
Not until I've beaten the story dungeon and made some preparations.
Weapon, Shield, and Bracelet
The uses of these are mostly situational, I can do just fine without them.
If I ever wanted its rune effect, I'd rather grind on Merchant's Hideout.
Most importantly, a waste of storage slot right now.
Staff: nope. Grass: meh.
Scroll: Absolutely not! I still need Extraction Scroll and a Blessing Pot for ease of use.
Pot: Could i find Fever Pot on Merchant's Hideout?
The rainbow Cat items are related to a certain post-game dungeon. Also a waste of storage slot right now.
Recommended for You