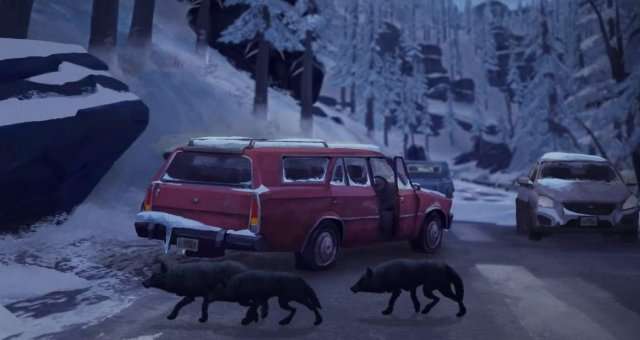 A guide to forging for new or experienced players alike.
Introduction
Welcome to my guide, in this I will cover what forging is, how to do it, and the most effective strategies. If you enjoy this guide or would like to give feedback leave a comment, criticism is welcome and encouraged – keep it civil. Enjoy.
What Is Forging?
Game features a mechanic known as forging which is especially valuable late game. Forging allows the creation of makeshift tools which can be used to replace the manufactured ones commonly found around Great Bear.
So, You've Decided To Start Forging
Forging can only be done in certain regions and requires the use of a Forge. Three forges currently exist in the game and can be found in…
Forlorn Muskeg – At The Spence Family Homestead
Desolation Point – In The Riken
Broken Railroad – In The Maintenance Shed
While all three forges are mechanically identical, some forges can have different environments. The lesser two feature shelter as apposed to the one located at the farmstead which is difficult to access due to the thin ice and is exposed to the elements.
Before You Forge
Now that you know where to forge it's imperative that you know what is required to begin forging. There are 3 materials which are necessary for forging, those materials are as follows.
1. Fuel
Two types of fuel are required for forging, wood and coal. Wood is needed to start the fire and coal is required to begin the forging process. The wood I recommend is cedar or fir to get the fire going and sticks to bring the fire up to temp. Coal is needed to bring the fire to the required 150° C (270° F) I recommend bringing 4-6 pieces of coal depending on how much forging is being done.
2. A Hammer
A heavy hammer is needed to create everything crafted in the forge. Hammers can be found in various industrial locations across Great Bear, including nearby each forge. Hammers are obviously quite bulky and weigh a good bit.
3. Resources
Two resources are needed to craft anything in a forge, scrap metal & cloth. Scrap metal can be found in various industrial locations and can also be obtained with a hacksaw by harvesting metal furniture. Cloth is needed to craft the makeshift hatchet and knife and can be found almost everywhere as well as from harvesting furniture.
Actually Forging
So, you've found a forge and materials to craft, now is the time to actually forge and make the best of it. To make the most of forging first start the fire, bring it to the highest temp you can without using any coal, this is where you should use the sticks you brought.
Once you've gotten the forge as hot as possible add the coal until the temp reaches 150° C (270° F). With the coal added and the forge burning you should begin the crafting process. Make sure the forge is going to burn long enough in order to complete the recipe. The forging process is very similar to normal crafting, jut select the recipe and begin crafting, this will take a while.
Once you've finished crafting and have acquired your new tools why not make use of the cooking slot and warm yourself a cup of piping hot tea in order to congratulate yourself on your newfound skill.