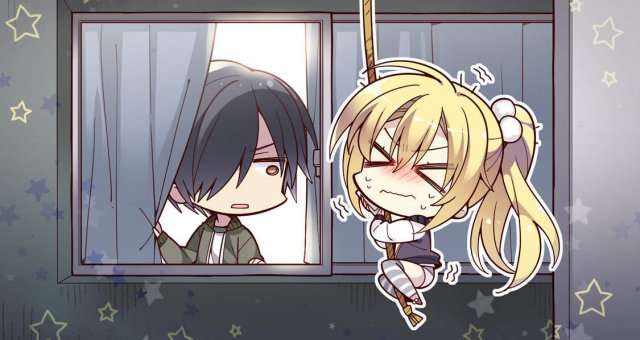 A quick and easy guide to landing on the route you want in Riddle Joker.
Guide to Walkthrough
Introduction
This guide will inform you how to get on your desired route in Riddle Joker.
A few things to note:
There are five total routes (Ayase, Nanami, Hazuki, Mayu, and Chisaki).
Chisaki's route can only be accessed after completing any one route.
Riddle Joker has an in-game flowchart feature which can be accessed from the main menu. It will show you all scenes, choices, and divergences, and will even allow you to jump to specific scenes and pick choices. After your first playthrough, you can use this to access routes.
Mitsukasa Ayase
Continue the test with Shikibe-senpai
I want to see how Nijouin-san is doing
Don't bother
Go to the president's room and ask Mitsukasa-san
The one we always go to.
Mayu-senpai
Ayase End
Arihara Nanami
Ask Nanami if she wants to try
I want to see how Nanami is doing
Give her a sincere compliment
Go to the president's room and ask Mitsukasa-san
How about something different today?
Mayu-senpai
Nanami End
Nijouin Hazuki
Continue the test with Shikibe-senpai
I want to see how Nijouin-san is doing
Don't bother
Go to the president's room and ask Mitsukasa-san
The one we always go to
Nijouin-san
Hazuki End
Shikibe Mayu
Continue the test with Shikibe-senpai
I want to see how Nijouin-san is doing
Don't bother
Go to the lab and ask Mayu-senpai
Mayu-senpai
Mayu End
Mibu Chisaki
Continue the test with Shikibe-senpai
I want to see how Nanami is doing
Ask her
Don't bother
Go to the lab and ask Mayu-senpai
Mibu-san
Chisaki End
Normal End
Continue the test with Shikibe-senpai
I want to see how Nanami is doing
Ask her
Don't bother
Go to the president's room and ask Mitsukasa-san
How about something different today?
Nijouin-san
Normal End