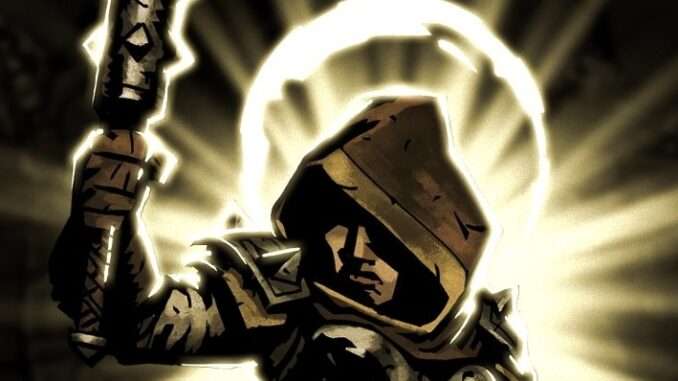 This guide will explain the proper changes the trinkets make since the tooltip do not explain much or almost nothing.
Contraband Trinkets Explanatory Guide
Living Ammo

It takes effect after getting a kill with the Musketeer, until then you will only have the negative of the trinket. Living Ammo changes how the first 4 skills of the Musketeer work in a similar way of how each different type of ammo does. In this case the changes are (tested skills on Lv1):
Standard Shot: -20% dmg, Heal 8 self on hit.
Smokescreen: debuff (100% debuff chance) +30% blight amount received.
Buckshot: debuff -100% healing, -100% blight cure chance (110% chance for both).
Bombard: blight 2/3t (100%).
We can assume that the numeric values changes depending on the difficulty and possibly level like how other trinkets already work. Overall, it seems a good trinket that gets more value with a Blight based team.
Do not forget that while you have equipped the Living Ammo bullet itself, that the negative goes from -20% to -5% thus almost negating the bad part of it.
Pure Amber Core

This trinket basically changes the entire character to a new one and it's up to you if you like it or not after getting one kill with Dredge.
It changes the mech skills with a different name but I won't bother mention it, just the changes from what we have to the new one (tested on Lv1):
Pillar of Steel changes to: XXOO – OOXX, -35%dmg Armor piercing, +50% dmg Vs Amberblighted, +40% Heat.
Wyrd Conflagration changes to: XXOO – OOOO (no longer AoE) -70%dmg, ignores prep ACC, Amberblights, +15% Heat.
Prismatic Doom changes to: XXOO – OOXX, +25%dmg, Cooldown of 2trs, +40% Heat, Debuff Self: -15%dmg, +15%dmg taken.
As you can see, the punch can no longer be done on rank 3 neither Prismatic Doom can reach rank 3 nor gets the bonus Vs Mark. Wyrd is no longer AoE but reaches any position. Meanwhile some numbers can appear strong, I personally think this trinket is a waste of resources since it makes you unable to deal damage while on foot and in the mech if you don't get a kill in what's basically two hits you are forced out of the mech unless you want to die that is.
Remnant of the Empire

After getting hit, the trinket takes effect and changes the two support skills of the Crusader.
Base skills (Lv1):
Battle Heal: Heal 6, +25% better healing the more stressed the target.
Inspiring Cry: Heal 2, Heal 5 stress, +5 Torch.
With the item it changes to:
Battle Heal: Heal 8, cures blight/bleed, self: bleed/blight 2/3t (120% chance).
Inspiring Cry: Heal 2, clear horror, -5 Torch, buff target: -30% stress received. debuff self: horror 2/3t.
Like with Living Ammo, the numeric values changes depending on the level of the skill and we can assume with the difficulty area.
Personally, I don't think it's enough to make the Crusader as the only healer of the group – more so since early game you'll deal more damage to yourself than healing. It's a good idea for an item but the negatives seem to be way too severe.
Perfumer's Needle

This trinket is self explanatory however it doesn't tell you that it has special interactions with some characters.
If you give this trinket to Flagellant, the riposted target will do a bleed check the same that for the Shieldbreaker it does a blight check.
If you know another interaction similar to this one, let me know in the comments so I can edit this.
Pilebunker

Even if it might seem self explanatory, I have seen some people confuse the "Receive 20%" bit. Just to make it clear, what this does is transform 20% of the damage your character does to the character itself – yes you're killing yourself, if you crit a unit that had 1hp left to die you will suffer the entirety of it (20%) not that 1hp. Because of how the overkill works, I don't think that the trinket is worth it.