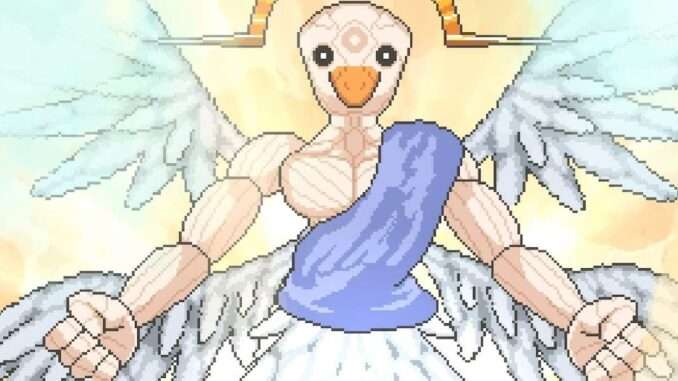 Explained all achievements, and how to get them!
Achievements
Hello there.
From hell, jump into hell!
Bosses
Steamed Ham
Kill first boss: Pork Chop.
The floor is …
Kill second boss: Maggy.
The part where he kills you
Kill the third boss: TitBird. After entering hell, we meet TitBird, who during our visit to hell changes his attitude towards us and tries to kill us.
Bloody Hell
Kill the last boss located in hell: Satan.
There is a new ruler in town
Kill god, as it turns out god is not quite as good as they say he is!
Chickens
Livin' on a prayer
There are 18 chickens hidden during the game, find half to unlock this achievement!
Look at all those chickens!
Collect a cluster of 18 chickens!
Tricky
Sunday Bloody Sunday
Complete the game on the god's day of rest – Sundays!
UNLIMITED POWER
During game, we can collect or buy vials which, when placed in the alchemical table, give us various additional powers. Collect them all!
I Summon Thee
Using a special skill draw a Satanic Star.