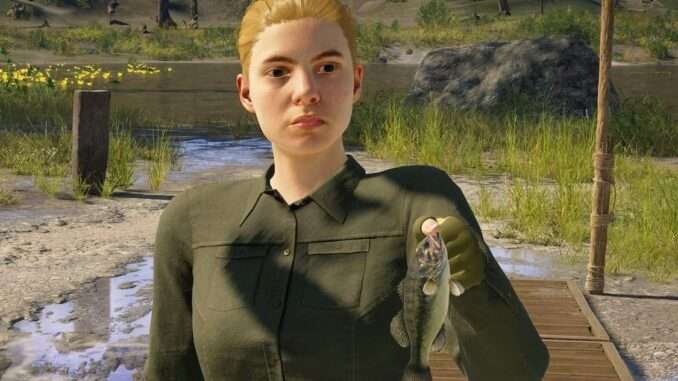 Just a guide for infinite money.
How to Get Infinite Money
It's pretty easy.
You go to Taylor's tackles and buy hooks. Choose a hook that you can afford at least 5 of.
After buying 5 hooks go in to the sell menu and sell 1 of the hooks you just bought.
In the new window that opens, increase the amount you sell to as many as you can and then sell them.
You just sold 1 hook for the price of 5. Repeat with the remaining 4 hooks.
Basically, you sell 5+4+3+2+1 hooks by only having 5.
When selling, they are worth half what you bought them for, so if you buy 5 hooks, you make 50% of your money in profit.
Repeat till you got as much as you want. Can be done with as many hooks of a kind you can buy.