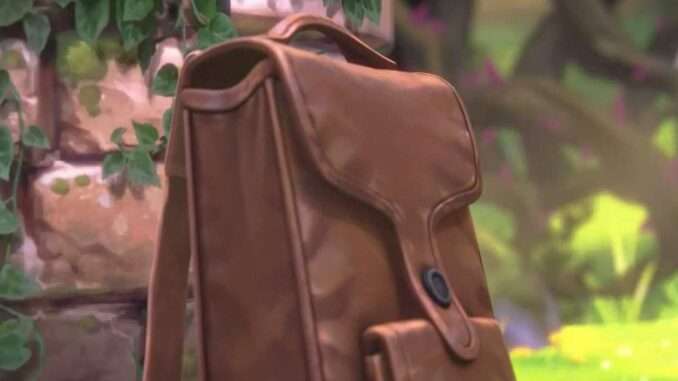 A list of every recipe in the game plus tips for making money with cooking.
List of All Recipes
Opening Tips
Unlock Remy asap or simply go to his realm and you can unlock a lot of recipes for free right there by experimenting with the ingredients. You can't sell them, but it is nice to have them for the recipe list.
Go after Smoked Peanuts and Angler fish for maximum profit/energy. Each one sells for 2,200 coins and you can add 3 more ingredients to drive the sale up. Anglerfish are found in Forgotten lands and each one sells for 1.5k coins alone. Getting access to peanuts requires doing quests for Remy first however. So just focusing on building his friendship and just unlocking places before doing any of this.
Always bring your high level fishing companions with you when you fish for multiple valuable fish to drop from a single pull
Ingredients like Butter, Cheese, Egg, Milk, Peanut, and slush ice are only sold through Remy and are not found in the regions
Natural ingredients like carrots and Potatos all have varying grow times with longer grow times = higher value. These grow times range anywhere from 1 minute to 4 hours.
Stock up your storage with as much spice/vegetables as you can each day to always have a supply on you for when you need to do quests or deliver items.
Recipe List
Appetizers
Arednellian Pickled Herring – Herring, Lemon, Onion, Garlic, Any Herb
Bell Pepper Puffs – Bell Pepper, Eggs, Cheese
Cheese Platter – Cheese
Chili Pepper Puffs – Chilis, Eggs, Cheese
Crackers – Any grain
Creamy Soup – Milk, Any Vegetable, Potato, Any Herb
Crudités – Any vegetable except lettuce
Eggplant Puffs – Eggplant, Eggs, Cheese
French Fries – Canola, Potato
Gazpacho – Onion, Tomato, Cucumber, Any Herb
Green Salad – Any vegetable, Lettuce
Grilled Vegetables – Any vegetable
Grilled Veggie Platter – Any vegetable (x3)
Hard-Boiled Eggs – Eggs
Large Seafood Platter – Any Seafood x4, Lemon
Marinated Herring – Herring Onion
Okra Soup – Okra
Onion Puffs – Onion, Eggs, Cheese
Oyster Platter – Oyster, Lemon
Pickled Herring – Herring, Lemon, Onion, Herb
Potato Leek Soup – Leak, Potato, Milk, Onion, Garlic
Potato Puffs – Potato, Eggs, Cheese
Pottage – Potato, Any Vegetable, Any Herb
Pumpkin Puffs – Pumpkin, Eggs, Cheese
Pumpkin Soup – Pumpkin, Ginger, Milk, Any Vegetable
Purée – Potato
Roasted Asparagus – Asparagus, Canola
Salad – Lettuce
Sautéed Mushrooms – Mushroom, Butter
Seafood Appetizer – Any Seafood
Seafood Platter – Any Seafood (x2)
Soufflé – Cheese, Egg, Milk, Butter
Tomato Soup – Tomato
Vegetable Soup – Any Vegetable, Any Vegetable
Zucchini Puffs – Zucchini, Eggs, Cheese
Entrées
Apple Cider Glazed Salmon – Salmon, Apple, Sugarcane.
Baked Carp – Carp, Butter
Basil Omelet – Basil, Egg, Cheese, Milk
Bouillabaisse – Any Seafood (x2), Shrimp, Tomato, Any Vegetable
Carp Salad – Carp, Lettuce, Lemon
Cheesy Crispy Baked Cod – Cod, Cheese, Wheat
Chowder – Any Seafood, Any Vegetable, Milk, Potato
Creamy Garlic Scallops – Scallops, Garlic, Lemon, Butter
Crispy Baked Cod – Cod, Wheat
Fish Creole – Any Fish, Any Vegetable, Garlic, Rice, Tomato
Fish 'n' Chips – Any Fish, Wheat, Canola, Potato
Fish Pasta – Any Fish, Garlic, Wheat, Milk
Fish Pie – Any Fish, Wheat, Butter
Fish Risotto – Any Fish, Rice, Butter
Fish Salad – Any Fish, Lemon, Lettuce
Fish Sandwiches – Any Fish, Wheat
Fish Soup – Any Fish, Any Vegetable, Milk
Fish Steak – Any Fish, Tomato, Basil
Fish Tacos – Any Fish, Corn, Chili Pepper, Cheese
Fugu Sushi – Fugu, Rice, Seaweed
Greek Pizza – Any Herb, Wheat, Cheese, Tomato, Onion
Grilled Fish – Any Fish
Grilled Fish Entrée – Any Fish, Any Vegetable
Gumbo – Okra, Shrimp, Chili Pepper, Tomato, Onion
Hearty Salad – Any Vegetable (x2), Lettuce
Hors d-Oeuvres – Any Herb
Kappa Maki – Seaweed, Cucumber, Rice
Kronk's Spinach Puffs – Spinach, Cheese, Canola
Lancetfish Paella – Lancetfish, Shrimp, Any Seafood, Tomato, Rice
Leek Soup – Leek
Lemon Garlic Swordfish – Swordfish, Lemon, Garlic
Lobster Roll – Lobster, Butter, Wheat, Lemon, Garlic,
Maguro Sushi – Tuna, Rice, Seaweed, Ginger
Maki – Any Fish, Seaweed, Rice
Margherita Pizza – Any Herb, Tomato, Cheese, Wheat
Mediterranean Salad – Cucumber, Tomato, Onion, Any Spice, Lettuce
Mushroom Pizza – Mushroom, Wheat, Tomato, Cheese
Mushu's Congee – Rice, Egg, Ginger, Garlic, Mushroom
Omelet – Eggs, Cheese, Milk
Pan-Fried Angler Fish – Angler Fish, Tomato, Potato, Zucchini
Pan-Seared Bass & Vegetables – Bass, Any Vegetable (x2)
Pan-Seared Tilapia & Vegetables – Tilapia, Any Vegetable (x2)
Pasta – Wheat, Tomato
Peanut Butter Sandwich – Peanuts, Wheat
Pizza – Tomato, Cheese, Wheat
Poached Basil-Butter Sturgeon – White Sturgeon, Basil, Lemon, Butter
Porridge – Milk, Wheat
Porridge with Fruits – Milk, Wheat, Any Fruit
Ranch Salad – Lettuce, Bell Pepper, Corn, Tomato, Onion
Ratatouille – Tomato, Eggplant, Zucchini, Onion, Any Herb
Sake Maki – Salmon, Rice, Seaweed
Sake Sushi – Salmon, Rice
Savory Fish – Any Fish, Lemon
Scrambled Egg – Egg, Cheese
Seafood Pasta – Any Seafood, Wheat, Milk
Seafood Pie – Any Seafood, Wheat, and Butter
Seafood Salad – Any Seafood, Lettuce
Seafood Soup – Any Seafood, Any Vegetables (x2)
Seared Rainbow Trout – Rainbow Trout, Onion, and Tomato
Simple Fried Perch – Perch, Wheat, Butter
Smoked Peanuts and Anglerfish – Peanut, Anglerfish
Sole Menuniére – Sole, Wheat, Butter, Lemon
Spaghetti Arrabbiata – Chili Pepper, Tomato, Wheat
Spicy Baked Bream – Bream, Chili Peppers, Butter
Steamed Fugu – Fugu, Ginger, Garlic
Sushi – Rice, Any Fish
Sweet & Sour Kingfish Steak – Kingfish, Lemon, Sugarcane
Tamagoyaki – Egg, Sugarcane
Tasty Salad – Lettuce, Cucumber, Any Vegetable, Any Herb
Tasty Veggies – Any Vegetable, Any Herb
Tekka Maki – Tuna, Soya, Seaweed, Rice
Teriyaki Salmon – Salmon, Soya, Rice, Ginger, Sugarcane
Tuna Burger – Tuna, Lemon, Onion, Wheat, Any Vegetable
Vegetarian Pizza – Any Vegetable (x2), Tomato, Cheese, Wheat
Vegetarian Stew – Onion, Carrot, Potato
Vegetarian Taco – Any Vegetable, Corn, Chili Pepper, Cheese
Veggie Casserole – Any Vegetable (x2), Any Spice, Cheese
Veggie Pasta – Tomato, Wheat, Any Vegetable
Veggie Pie – Any Vegetable, Butter, Wheat
Veggie Skewers – Mushroom, Zucchini, Onion, Bell Pepper
Walleye en Papillote – Walleye, Basil, Oregano, Any Vegetable
Desserts
"My Hero" Cookie – Wheat, Any Sweet, Butter
Apple Pie – Apple, Wheat, Butter
Apple Sorbet – Slush Ice, Apple, Sugarcane
Aurora's Cake – Raspberry, Wheat, Sugarcane, Egg, Milk
Banana Ice Cream – Slush Ice, Banana, Milk, Sugarcane
Banana Pie – Banana, Wheat, Butter
Banana Split – Slush Ice, Banana, Milk, Sugarcane, Any Sweet
Beignets – Canola, Wheat, Egg, Sugarcane
Berry Salad – Raspberry, Blueberry, Gooseberry
Birthday Cake – Wheat, Sugarcane, Egg, Butter, Cocoa Bean
Biscuits – Wheat, Sugarcane, Butter
Blueberry Pie – Blueberry, Wheat, Butter
Candy – Any Sweet
Caramel Apples – Sugarcane, Apple
Carrot Cake – Carrot, Wheat, Egg, Sugarcane
Cheesecake – Cheese, Wheat, Sugarcane, Any Fruit
Cherry Pie – Cherry, Wheat, Butter
Chocolate Chip Cookies – Wheat, Butter, Sugarcane, Cocoa Bean
Chocolate Ice Cream – Cocoa Bean, Sugarcane, Slush Ice, Milk
Chocolate Waffles – Cocoa Bean, Wheat, Eggs, Milk
Coconut Cake – Coconut, Sugarcane, Wheat, and Egg
Coconut Ice Cream – Coconut, Sugarcane, Slush Ice, Milk
Crepe – Wheat, Milk, Egg, Vanilla
Fruit Salad – Any Fruit
Fruit Sorbet – Slush Ice, Any Fruit
Gray Stuff – Any Dairy, Sugarcane, Cocoa Bean
Ice Cream – Slush Ice, Milk, Sugarcane
Jam Waffles – Any Fruit, Wheat, Eggs, Milk
Lemon Sorbet – Lemon, Slush Ice
Meringue Pie – Lemon, Butter, Wheat, Egg
Mint Candy – Mint, Sugarcane
Mint Chocolate – Mint, Cocoa Bean, Sugarcane, Butter
Mint Sorbet – Mint, Slush Ice
Pastry Cream and Fruits – Any three Fruits, Sugarcane, and Milk
Pawpsicle – Slush Ice, Sugarcane, Any Fruit
Peanut Butter Waffles – Peanuts, Wheat, Eggs, Milk
Plain Snow Cones – Any Ice
Red Fruit Pie – Raspberry, Wheat, Butter
Red Fruit Sorbet – Raspberry, Gooseberry, Sugarcane, Slush Ice
Shake – Any Dairy
Snow White's Gooseberry Pie – Gooseberry, Wheat, Butter
Sour Snow Cones – Slush Ice, Lemon, Sugarcane
Sweet Slush – Slush Ice, Any Sweet
Tropical Pop – Slush Ice, Coconut, Sugarcane, Any Fruit
Vanilla Ice Cream – Slush Ice, Milk, Sugarcane, Vanilla
Waffles – Wheat, Milk, Egg, Any Sweet
Wedding Cake – Wheat, Butter, Egg, Sugarcane, Vanilla
Wonderland Cookies – Butter, Vanilla, Sugarcane, Wheat