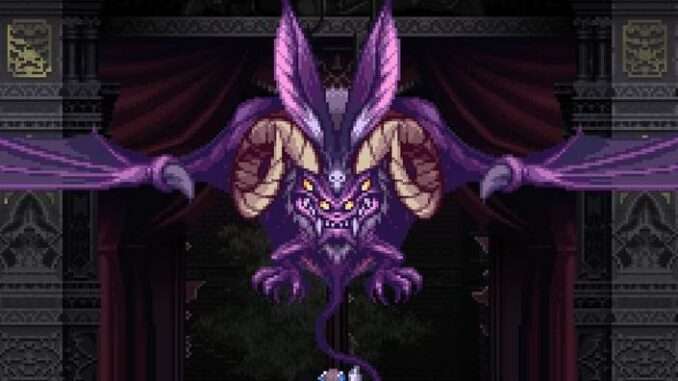 For though players still can't find the parts, here the locate to get and require for unlock true ending.
Locations of Device Parts & Compass
Dimension Device Parts for Chiru
Here the location for 3 parts require for true ending:
Start in base, the white door for each area had unlocked.
After 3 parts collected in Castle's Peak, to return base select menu to exit game and load the savefile back.
Talk to Chiru and give her 3 parts, now go Castle's Peak again to defeat boss.
In 3 option choose second (Chiru will come bring dimension device).
When defeat Adult Kurona 1st form, in 3 option choose second.
Defeat her and congrats to players for the ending.
Here is the video:
Compass
The game manual had Compass function that i did read but already forgot at the first place.
On keyboard press M, for gamepad move right analog stick (or remap button on calibration).
When use near by area some will show but not on hidden wall / secret room.
Include device parts, girls and upgrade items except panties.
Use it to save some time.