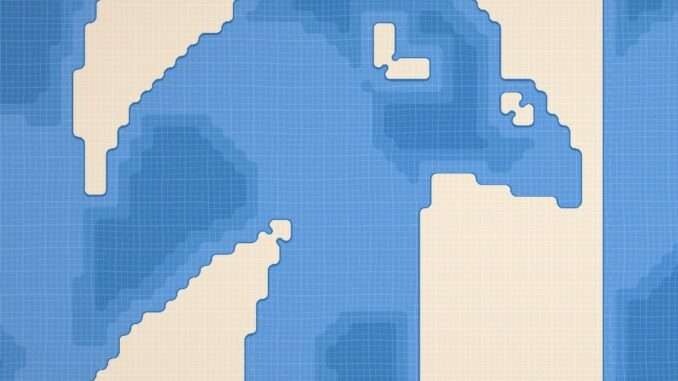 Tips and tricks for efficience of layouts, economics, logistics.
Guide with Tips to Beat the Game
Do Not!
Don´t ever use pillars like that!
It won´t work as ecpected, since the storage is pumping the pillar full with all different kind of stuff.
Maybe the facility sometimes catches the required good, but it works really slow and becomes worse, the more facilities you connect to it.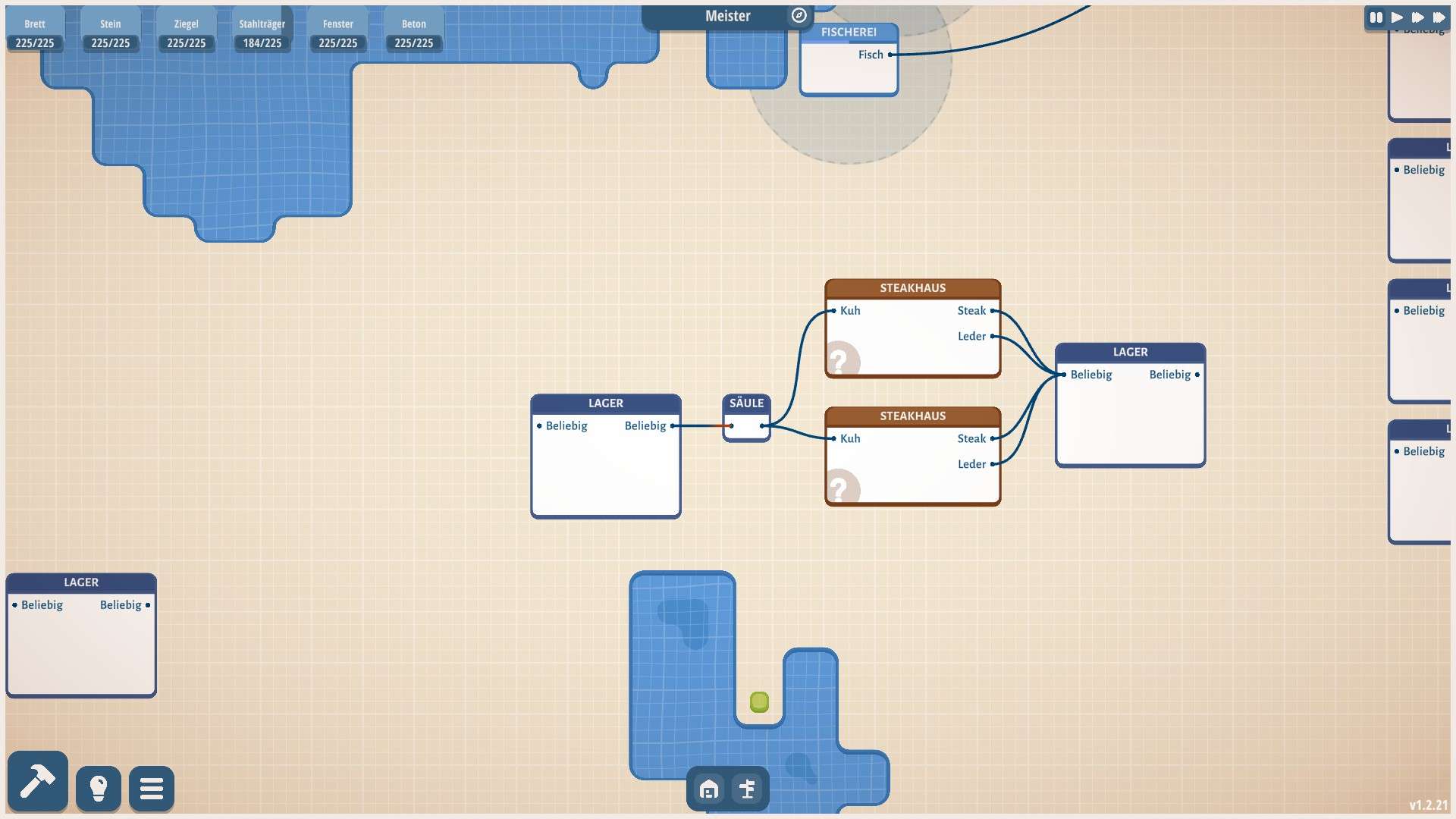 Second screenshot shows the pillar fillung up with all kind of stuff, while facs are idle: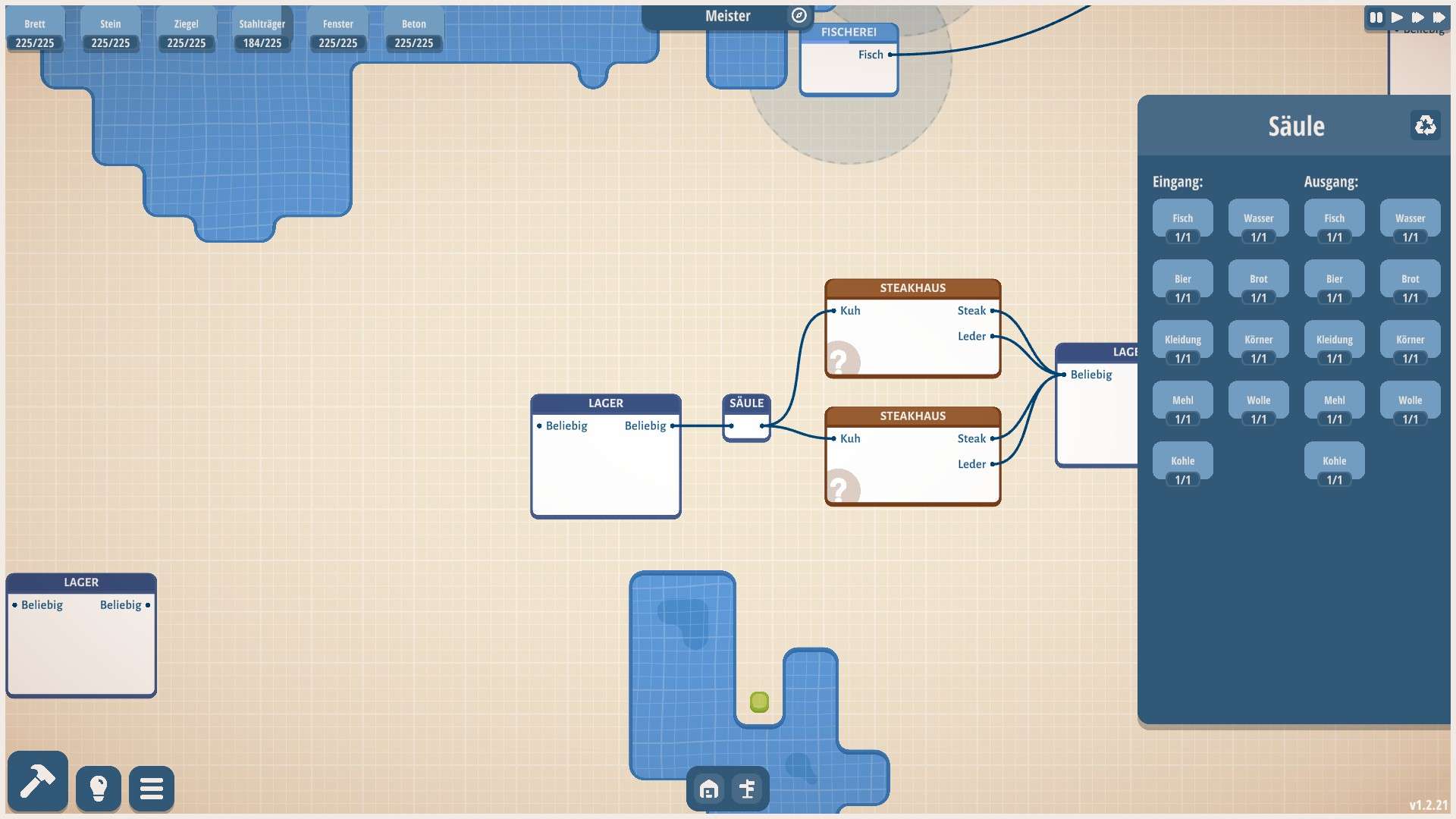 Pillars are suppused to collect all different kind of goods and rescources, but never to supply!
Never connect storage to pillar directly!
Layout
Layout that works, without wasting space
In the beginning i struggled a lot with the layout (since i am perfectionist), and in some missions like the copper one it is hard to build good-looking lines of production in order to have all recources you need.
After reaching the Island, i managed to design a way better layout, since there is a lot of space, like in master, but it works everywhere, since it allows good overview. You won´t search for your facs, just find them.
To my experience the most efficient way to have a clear layout is building storage by storage by storage in a straight line, with enough space between them, so that you can supply at least 3 large facs: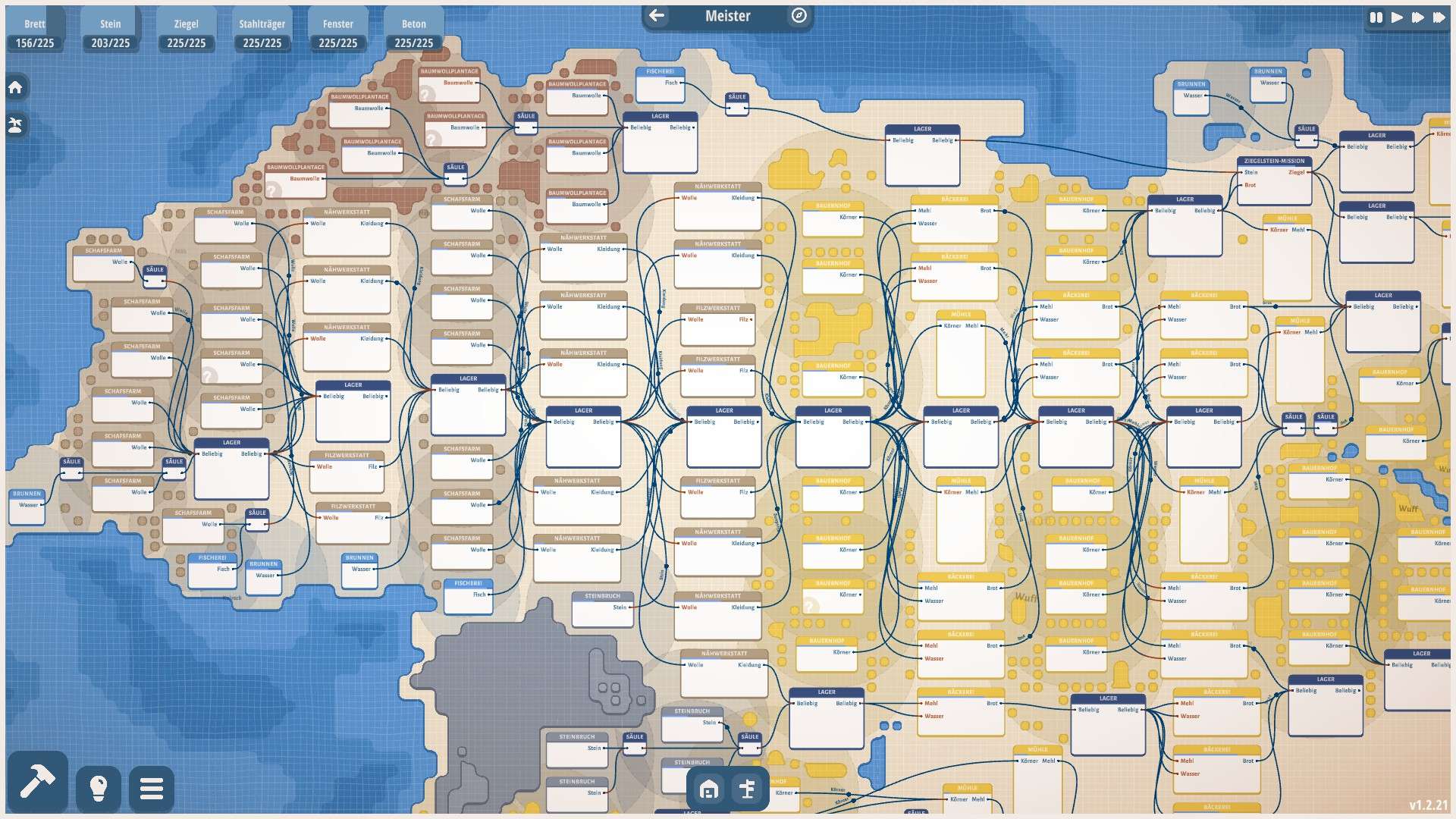 Leave some space for later upgrades, like i did here for the fried banana-factories: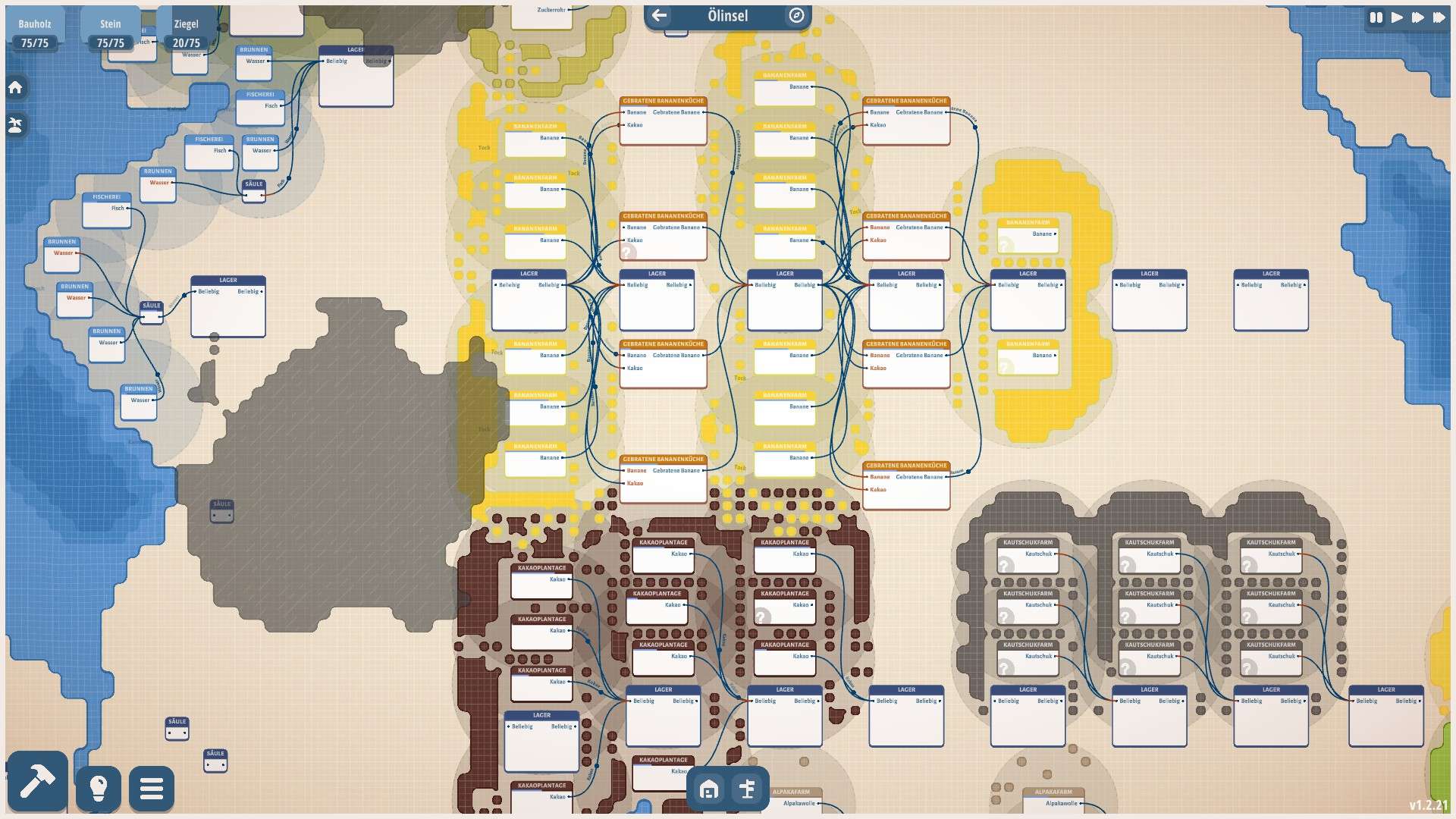 When building, i always placed all the buildings at once, which makes the lineup easier, rather than waiting for every new building to be built: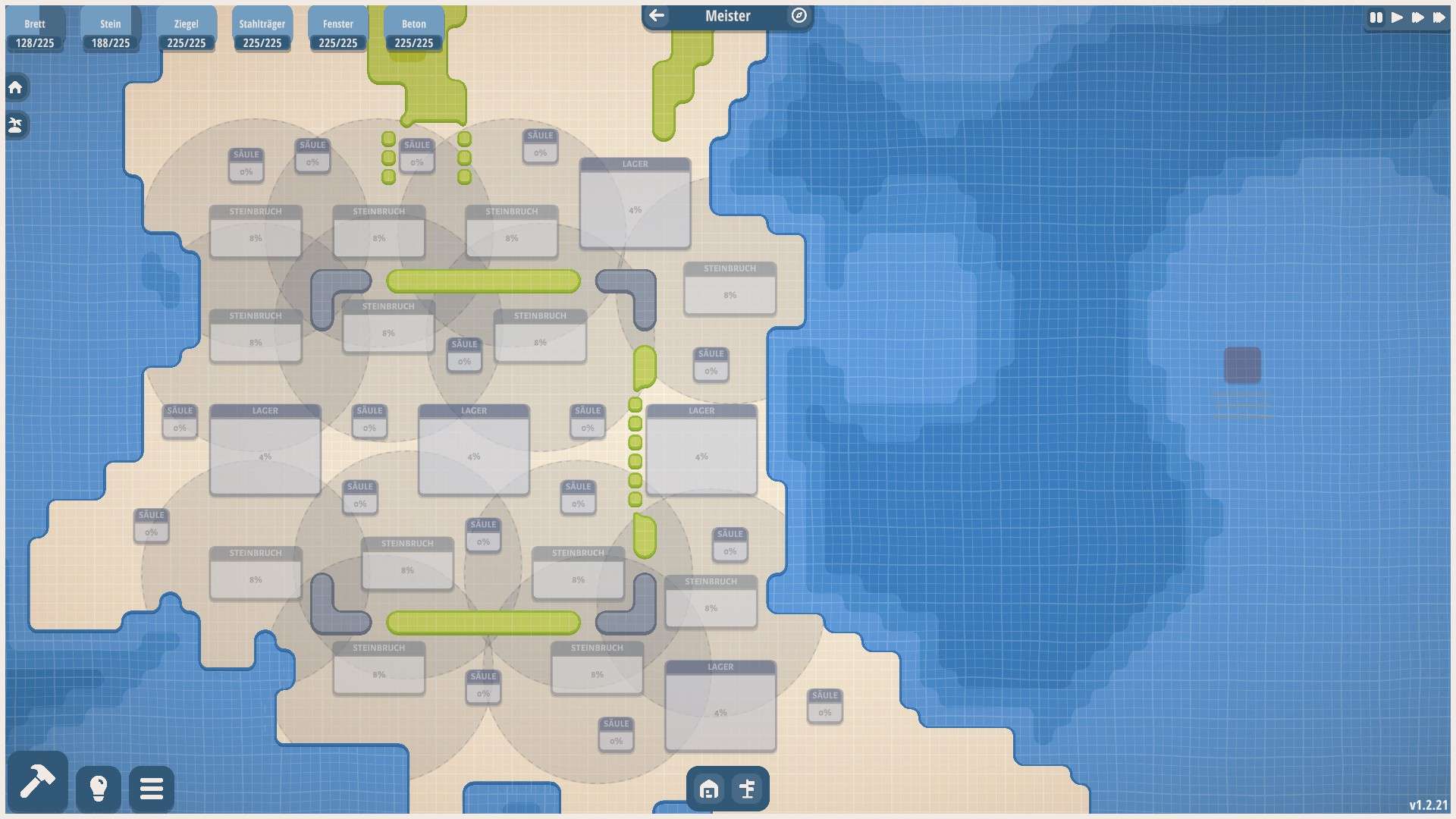 In the end you don´t need this much of stone, since nothing uses it but you, when building new blocks.
Logistics
This only explains the logistics of the game.
At some point it really became frustrating, having no glue where some stuff comes from (or no longer) and therefore searching throw the whole master-area for it.
So this is the layout of rescource-logistic of all locations: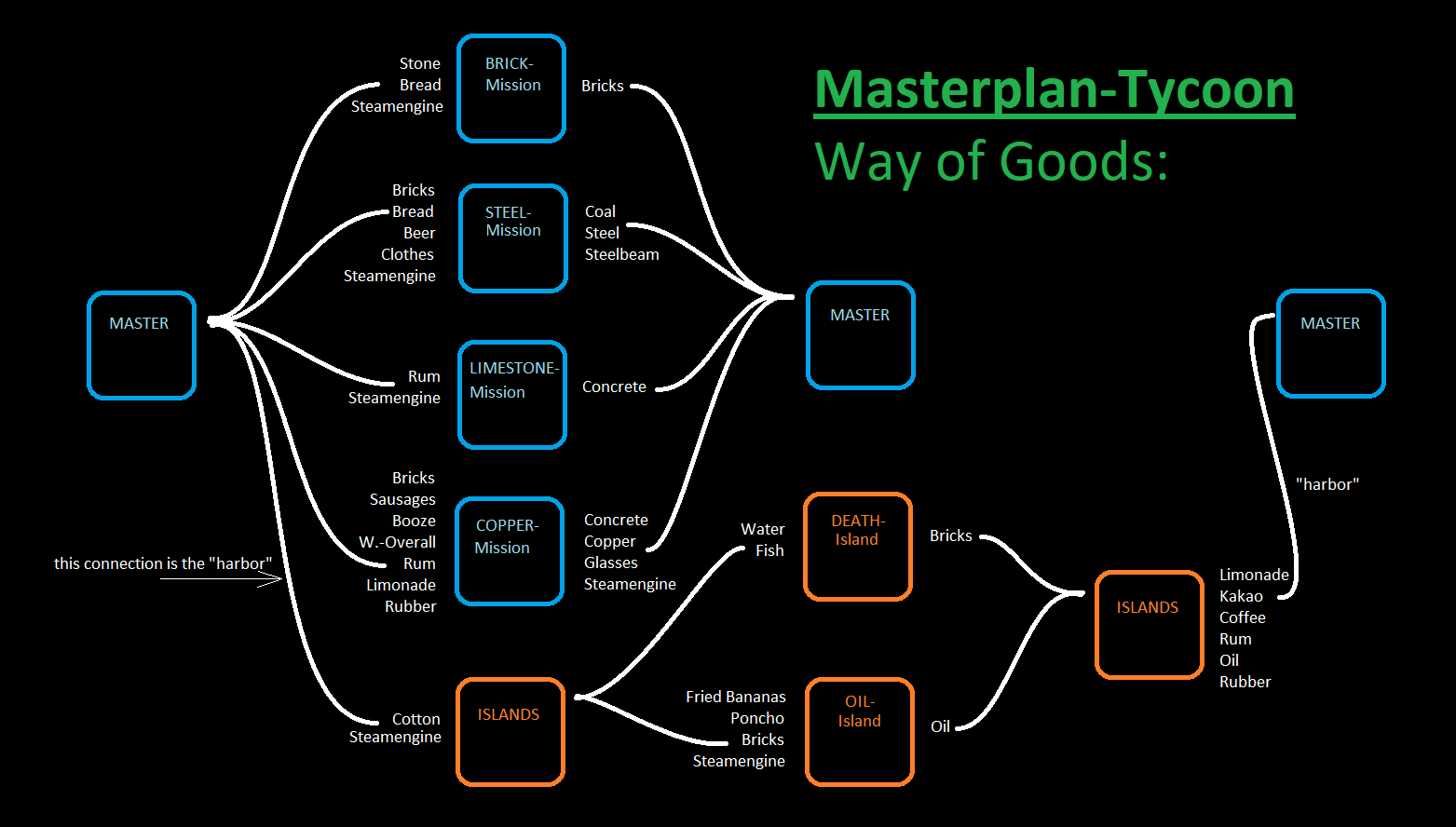 Always keep in mind to connect the nodes of new rescources with harbor, entrances and exits, or they will not be delivered to their destination!
Keep the harbor going, with ropes, sails …, you need the island resources connection flowing!
Therefore, your base is continously consumpting wood, so always check the amount of logs you have on master!
Knowledge
Some things i wish i had known:
Don´t connect Storage directly to pillars! – Never!
Bug: if a factory was turned off (Pause: ON), after some time the setting is confused about when the fac is running or not. Just switch until you see the factory´s progress-bar.
Boost the connections of locations by building more storages next to them and conncect them: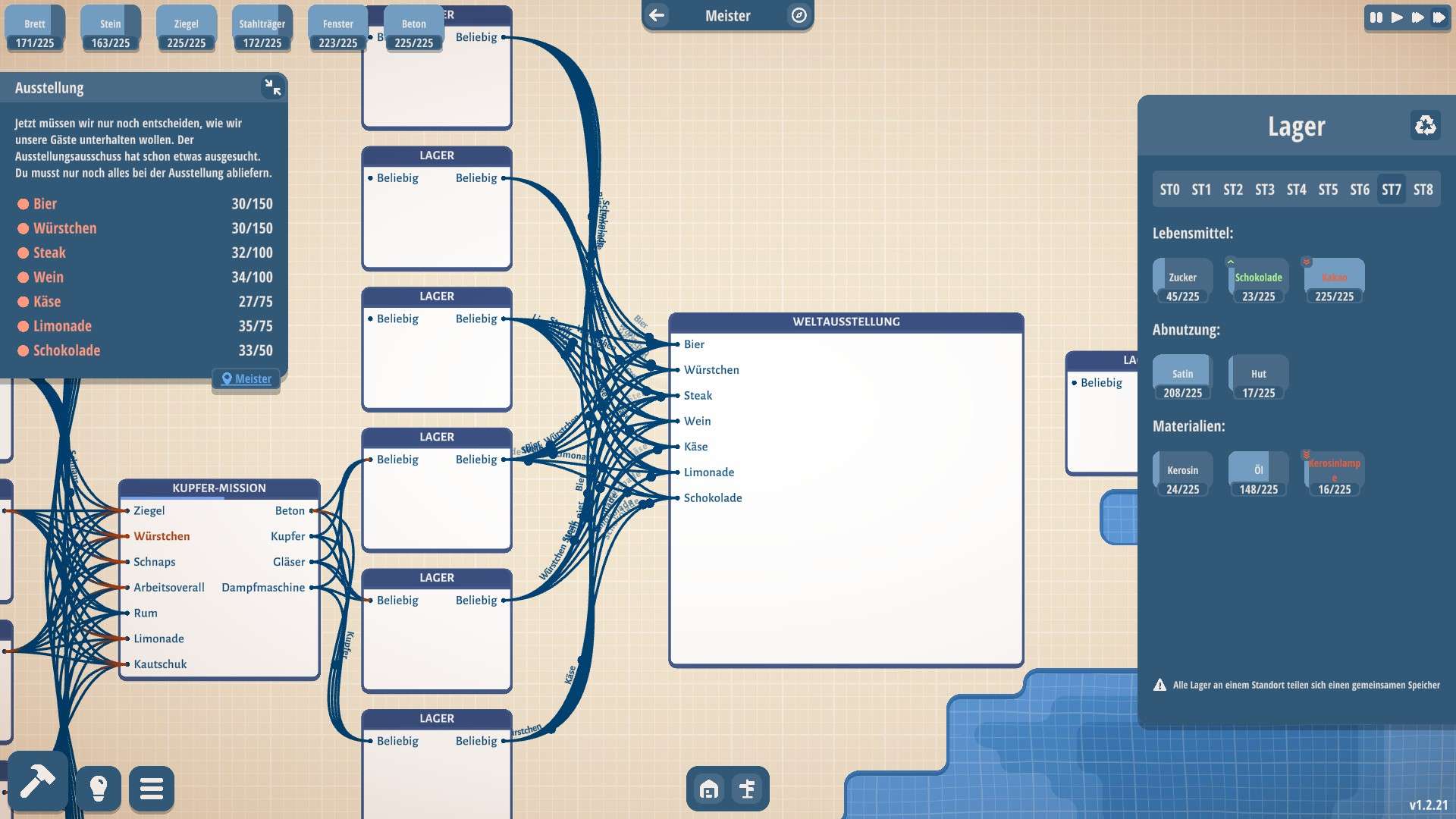 Helped me on the death-island, to get more water and fish there!
Also give research of "speed of connections" priority, rather than "more farming"!
In the endgame i had to cut some connections to some locations, in order have a specific resource to complete all research and have the production of the kerosene lamp running.
Don´t worry, you can continue the game after World-exhibition completed.
So you can do the research of all steam-engine powered productions later on.
You dont need to upgrade everything to steamengine consumpting productions!
Have fun!
Master Map
This is a very bad patched map of master out of screenshots of the finished game, just to show how much space there is and how much of it i spent.
Click to enlarge…

On the Island-location there is a lot of space as well!
Build big lines of the lower productions!
Achievements
Allthough i´m a achievement-hunter 2k i didn´t cared too much for them, because i played the game to calm down, since it is very calming. And i knew from a friend, that they come naturally.
So don´t worry about them, just pin your lines and connect the nodes, no stress!