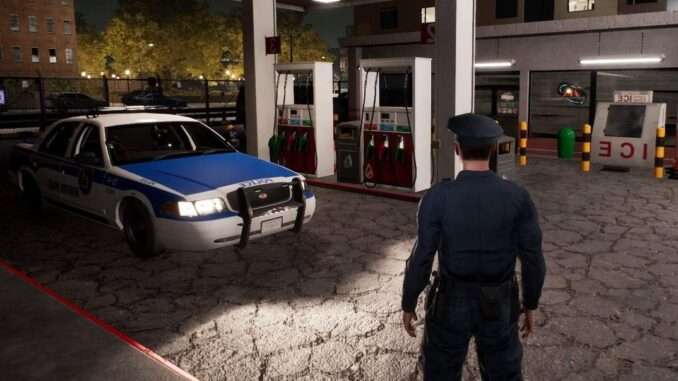 A step-by-step guide for Officers in the Brighton community to use as a reference when managing accidents.
Secure The Scene
Secure the scene first by using the appropriate road blockers. For one-way streets, you will need to close the street off with barriers or your patrol car. Remember, the traffic AI will see your patrol car with flashing lights as a road blocker as well.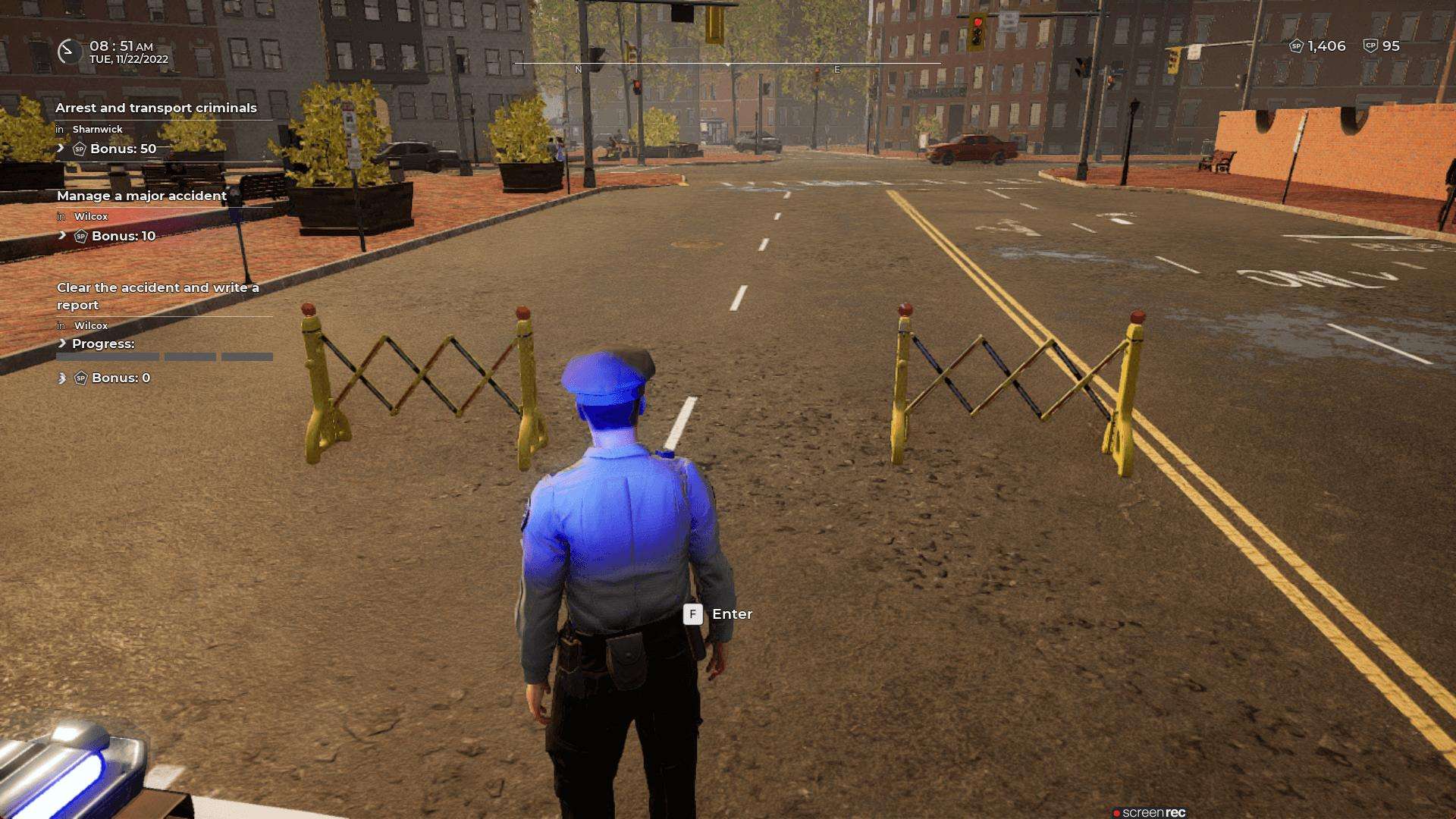 For multiple-lane roads, place cones as necessary depending on the lanes blocks by the wrecked vehicles, debris, injured pedestrians etc.
Call for Ambulance
If there are any injured pedestrians, call for an ambulance next so they can begin helping them while you are dealing with the rest of the accident.
It is important that you have the accident site secured prior to this so the ambulance does not come from the way of the street that is closed off.
Interview Witnesses – Starting with Sidewalk Witnesses
Look for pedestrians that are looking at the scene and interact with them to see if they are a witness. Be sure to also check their ID and run a background check on them as part of the report. Yes, this is justified.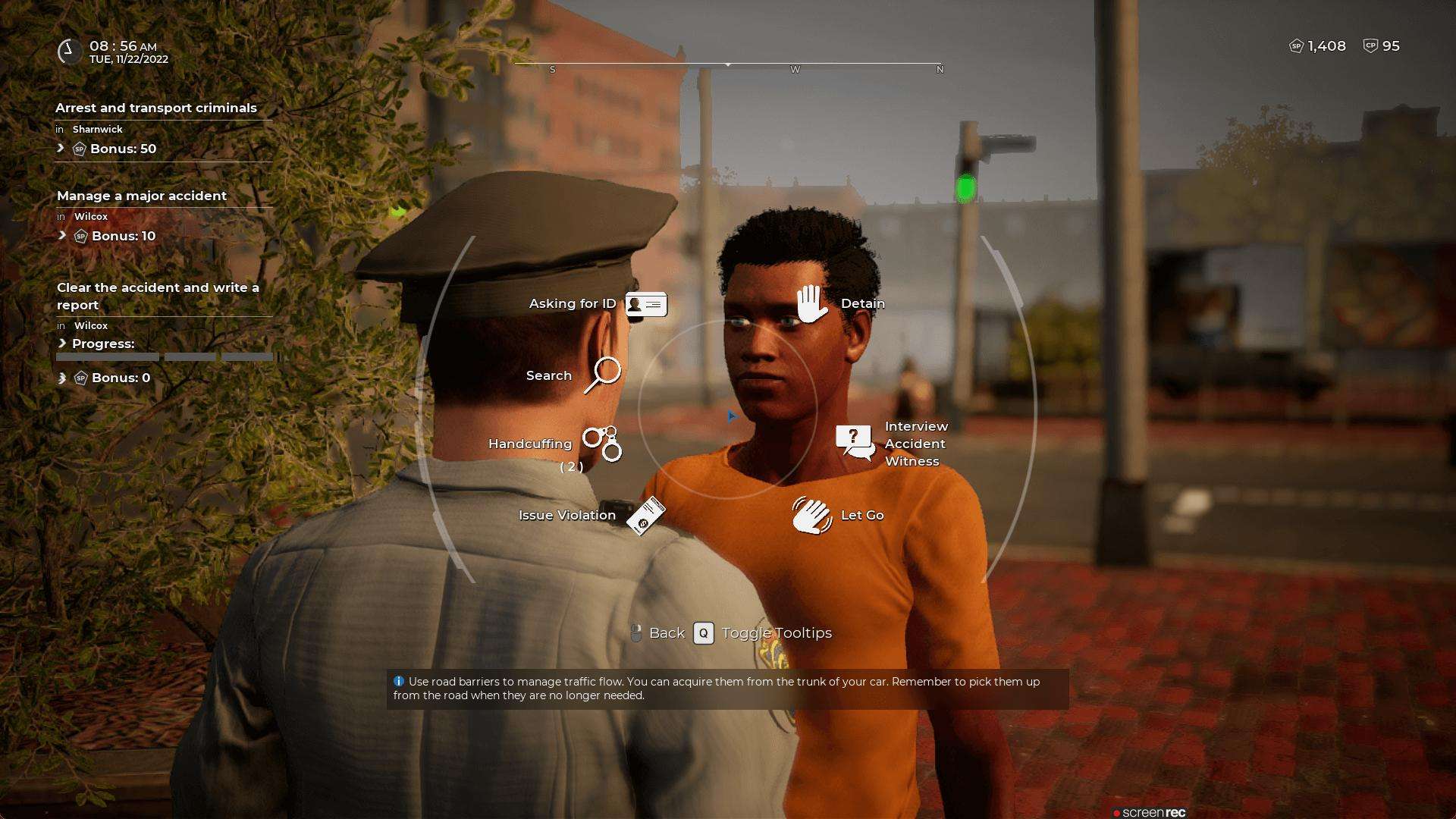 Next, go one by one to the victims of the crash. Zoom in to their vehicle to see if they have a broken windshield, tinted windows, expired license plate, broken headlight/taillight. Once obtaining their ID, do a background check to verify the information.
Car violations will not show up in the background check, so that is why it is important to do a focus-in on the vehicle they are standing next to.
Stack Up The Charges
Should you find any violations after interviewing the witness, issue violations one-by-one (in a future update you will be able to stack them, but for now follow this method) Consider the following:
Expired License Plate?
Expired ID? — if Driver's License comes back No on background check, it is not a valid driver's license and person may be arrested for Missing Driver's License.
Valid/No Insurance? — if Insurance comes back invalid on background check but the date is valid, it's fake, and person may be arrested for Fake Insurance.
Tinted Windows?
Broken Windshield?
Broken Headlight?
Broken Tailight?
Perform Drug Tests
Check the driver for driving under the influence of alcohol and drugs. If any of these come back positive, perform the arrest. Drug tests are always justified at accidents and will help progress your report.
Take Pictures
Take pictures of all broken elements of the vehicle, check the road for any mirrors, license plates, mufflers etc. This will progress your accident report.
Give Accident Reports to Pedestrians Not Under Arrest
By now your report should be complete. Hand it to the pedestrians that are not under arrest first to send them on their way, one by one. If they do not get back into their car, interact with it and call for a tow truck.
Give Accident Reports to Pedestrians Under Arrest
Head over to the sidewalk and give the accident report to pedestrian that is under arrest. Perform a search, and see if they have anything illegal. For their safety, either call for a transport or escort them to your patrol car.
If they have illegal items, go search their vehicle as there is a likelihood of their being more illegal items, including drugs, weapons etc.
Call Tow Trucks And Remove Barriers
Time to wrap up the accident by calling for the last tow trucks for the pedestrian(s) under arrest. Lastly, remove any barriers/traffic cones so traffic may begin flowing again.