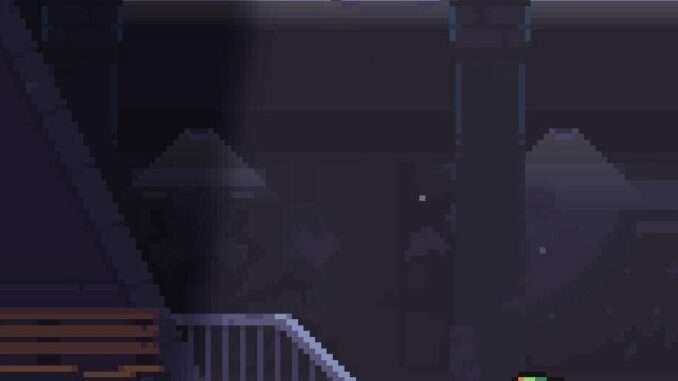 Everything you need to know about fish in Revita.
Definitive Guide to Fishing
Basic Information
Once you have freed the fisherman in the tower, you will be able to fish in the lake to the left of the station. It requires bait, which can be found during your runs.
After collecting 20 fish you will unlock the "Bait Shop" blueprint which can be crafted with 8 materials. This will allow you to purchase bait at 5 coins each.
Size
Fish come in 5 different sizes:
Tiny (Size 1).
Small (Size 2).
Medium (Size 3).
Large (Size 4).
Massive (Size 5).
There aren't a consistent number of fish per category.
Rarity
There are 3 different rarities of fish:
Common (worth 3 coins).
Rare (worth 15 coins).
Legendary (worth 30 coins).
Note: Sometimes a common fish has given me 8 coins. I'm pretty sure this increase in value is caused by the weight of the fish being above a certain threshold.
Regardless, the values above will be accurate for the most part.
Treasure
You can also randomly find treasure chests that contain 10-20 soul coins and a new type of lure. There are 24 lures to collect. One of these is not found in a treasure chest! I'll leave it to you to figure out how to get it…
Why Fish?
Firstly, there are a handful of achievements linked to fishing:
Fish Ahoy! – catch 20 different types of fish.
Fish Fear Me – catch 40 different types of fish.
Marine Expert – catch every type of fish.
Lured in – collect every fishing lure.
Additionally, it is a very good way of farming soul coins. You can easily profit from fishing, especially if you have a good lure.
Size 1
Common:
Sea Light Butterfly
Little Pinky
Shrub Shrimp
Conch Crawler
Cute Clam
Chill Bit
Rare:
Lantern Fish
Neon Funkler
Rad Fish
Legendary:
Size 2
Common:
Honey Jellyfish
Smol Crawler
Kelp
Sparrowfish
Bulky Orange
Peering Peeper
Urgent Leaf Urchin
Flapping Pecker
Rare:
Legendary:
Size 3
Common:
Fishstick
Long Tailed Ratfish
Fancy Snail
Doughfish
Vanilla Blob
Cuddle Fish
Goopler
Snorkler
Spikler
Rare:
Frilly Fin
Betta Bone
Crepe Carp
Soul Fish
Size 4
Common:
5-String Sea Bass
Flattooth
Old Sniffy
Monoray
Catfish
Septipus
Sparkly Eel
Rare:
Tundra Tetra
Grass Crab
Flabber Flub
Legendary:
Size 5
Common:
Rare:
Dragonhead
Sneaker Crab
Soul Lantern
Legendary:
Torch Eel
Mini Stale Whale
Lures
There are 24 lures in the game, each with a different spread of stats.
Stats
There are 8 stats available.
Resistance – more effectively reel in while fish is fighting.
Durability – makes the reel in bar move more slowly.
Strength – increases speed at which fish are reeled in.
Floating – decreases speed that lure sinks in water.
Sinking – increases speed that lure sinks in water.
Allure – increases range at which fish follow lure.
Size – increases chance to find heavier fish.
Rarity – increases chance to find rarer fish.
Which lure should I use?
The main stats you should pay attention to are Rarity, Size and Allure, in that order.
Rarity is definitely the most important as it gives you a higher chance of finding rarer fish, which will give you more money. Size helps you catch heavier fish, which might be desirable if you are going for new records. Allure simply makes the process of hooking a fish easier.
The rest of the stats are fine to experiment with if you are struggling with the minigame aspect of fishing, but once you are comfortable enough to fish without them I recommend prioritising rarity.
I won't list all of the lures. For the most part you'll want to be using the Pyramid Lure once you get it, as it has +2 rarity.
Conclusion
Generally speaking, you should be going for the largest fish whenever they appear, as the size 5 fish have the highest proportion of rares and legendaries. The rest of the time though, just go for whatever shows up. You'll be rich before you know it!
Fishing is quite fun in this game and can be a nice break from the chaos of runs. I hope you have fun fishing!