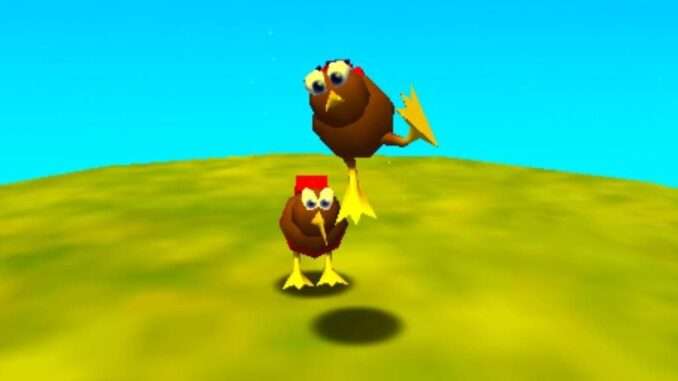 Simple guide on how to fix the resolution when you play Super Kiwi 64 on the Steam Deck.
How to Fix Steam Deck Resolution
Go to the Properties Menu.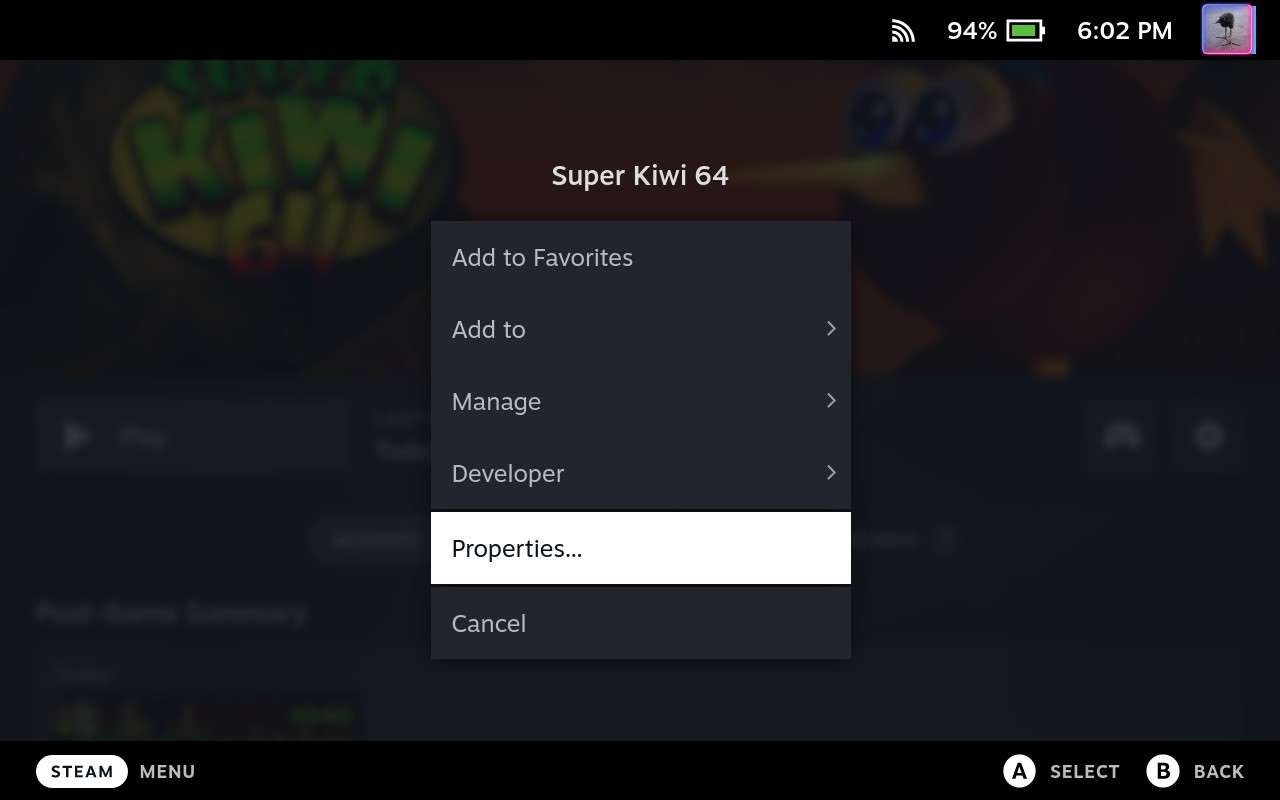 Set the Launch Options to "-screen-width 1280 -screen-height 720".
Note: Setting this to the Steam Deck's native resolution of 1280×800 cuts off part of the screen in game.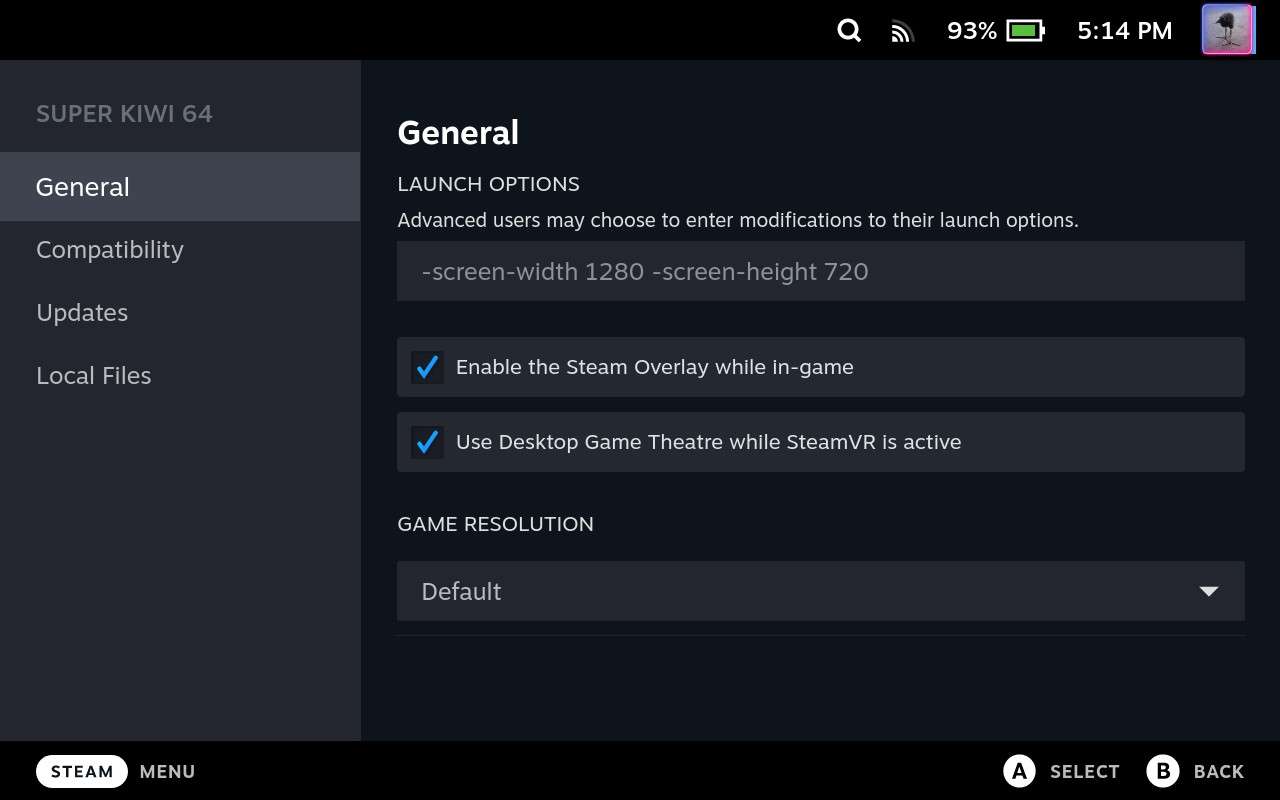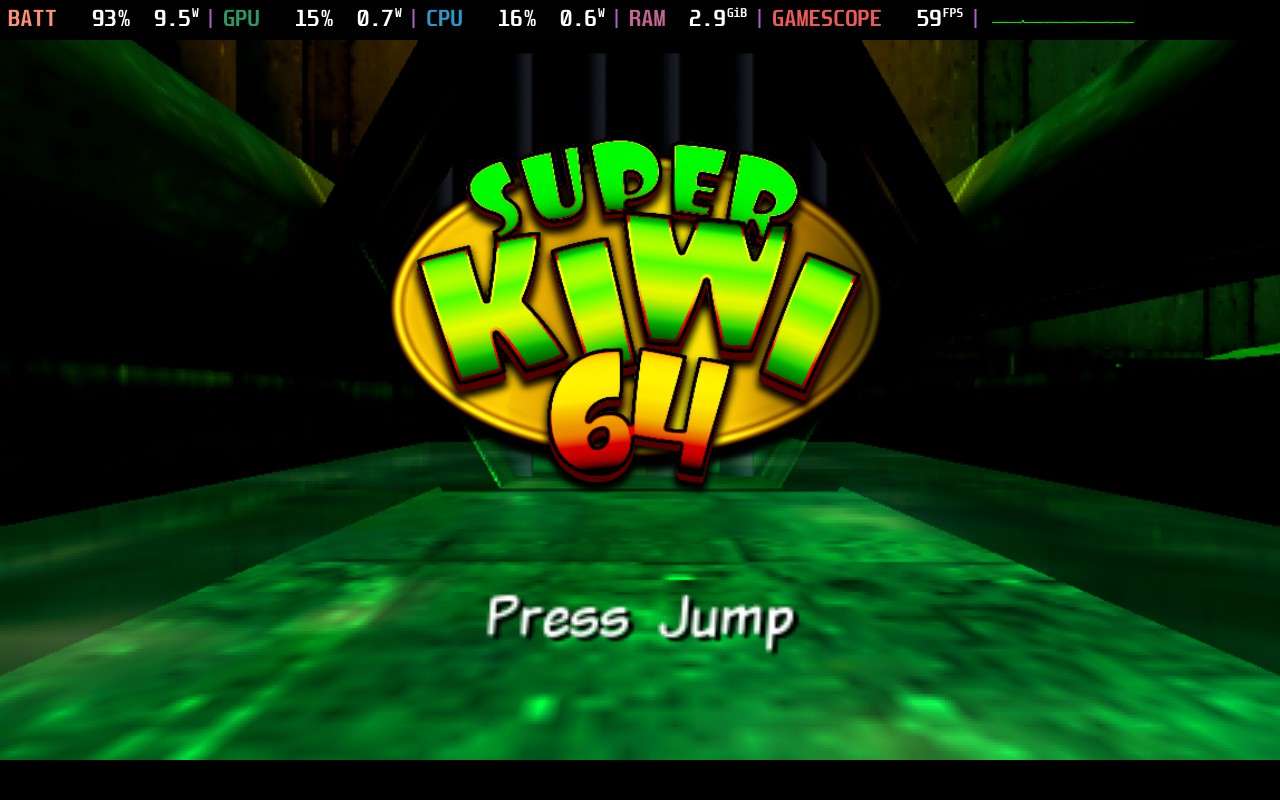 Recommended for You