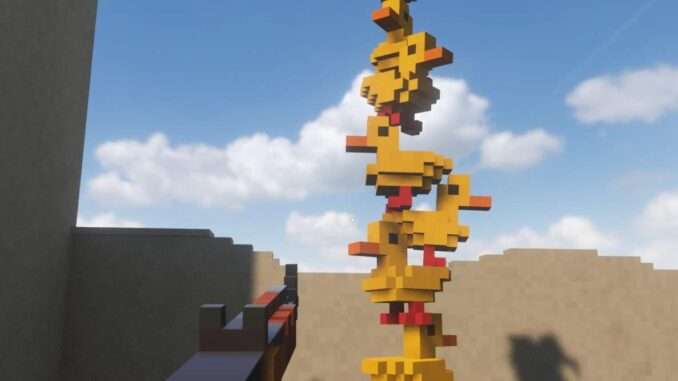 Teardown Part 2 is here! This is how you add snow to any of the maps you've made in the Teardown Editor.
How to Add Snow (Teardown Editor)
Modify Environment In The Teardown Editor
This you should already be familiar with if you've made any maps in Teardown.
Start up the game and select "Mods" from the drop-down menu.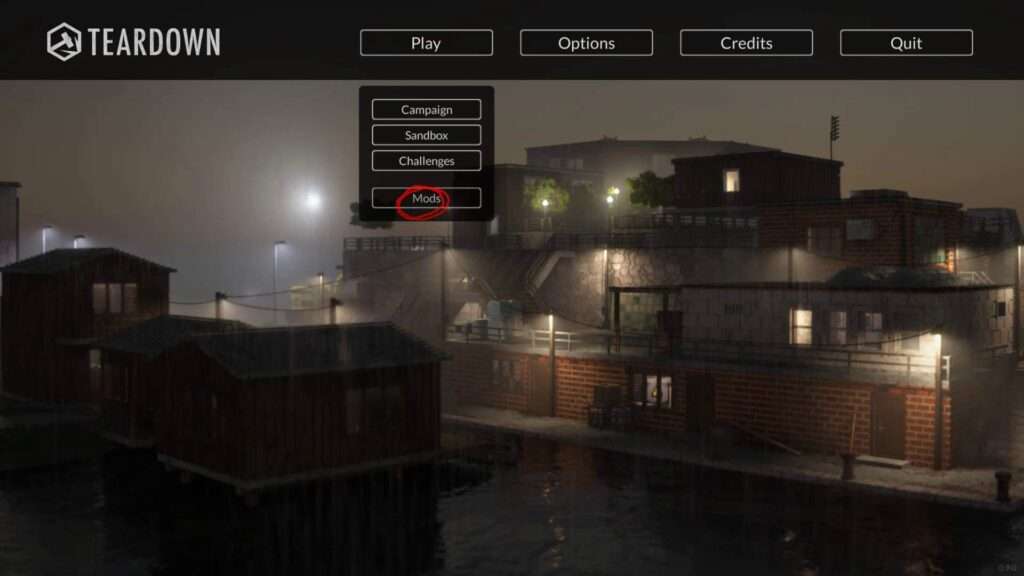 This will open up a menu that allows you to select mods/maps.
Select a map that you've made a copy of – or one of your own originals.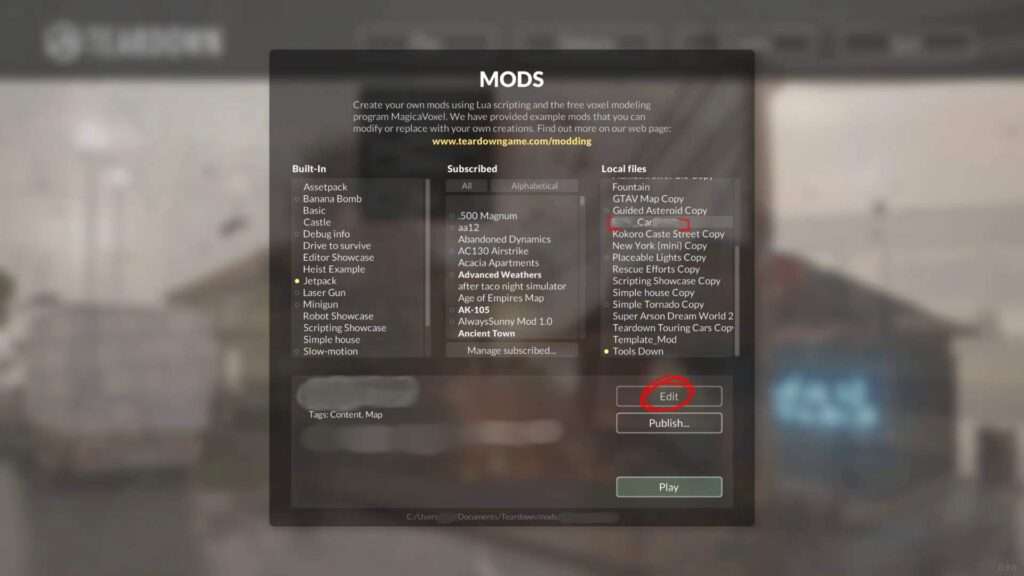 After selecting your map, hit the "Edit" button. (Not "Play"!) This will bring up your map inside the Teardown Editor itself.
Click on the upper-left to expand everything. You should see an entry called "Environment".
Left-Click on that, and look at the lower left of your screen.
You'll see an entry called "Template". This is where you can put in name that is defined in
Teardown\data\Templates.xml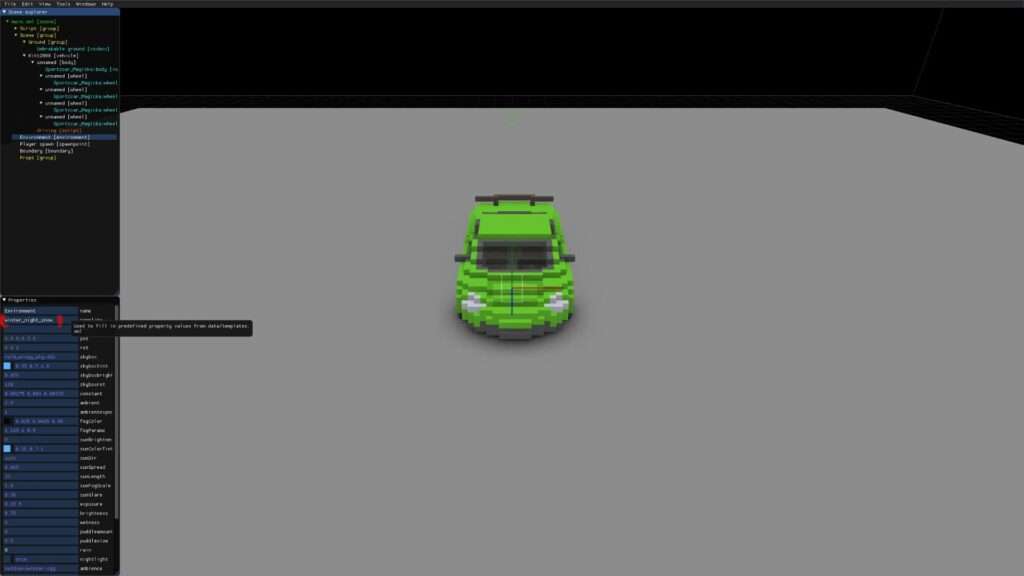 For Snow, lets try winter_night_snow. Type that into the text box (The other types are: winter_day, winter_sunrise and winter_sunset.).
Look near the bottom and you'll see a few entries dealing with snow: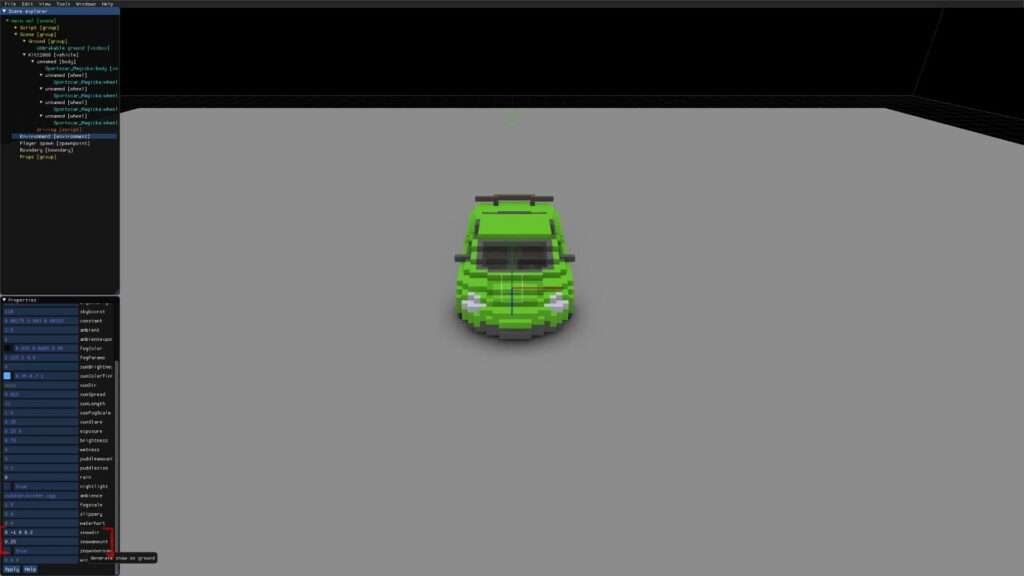 "snowdir" – X, Y, Z, and spread of particles.
"snowamount" – Overall density of the snow coming down – 0.1 is light, 0.5 is average, 1.0 heavy.
"snowonground" – will be set to "true", and it puts a one-voxel layer of snow on the ground and even cars!
Once you've hit "apply" to save those changes, you can hit "F5" to run the map.
You should see snow on the ground! And snow particles showering down! If you saved your changes you'll see this every time you load your map.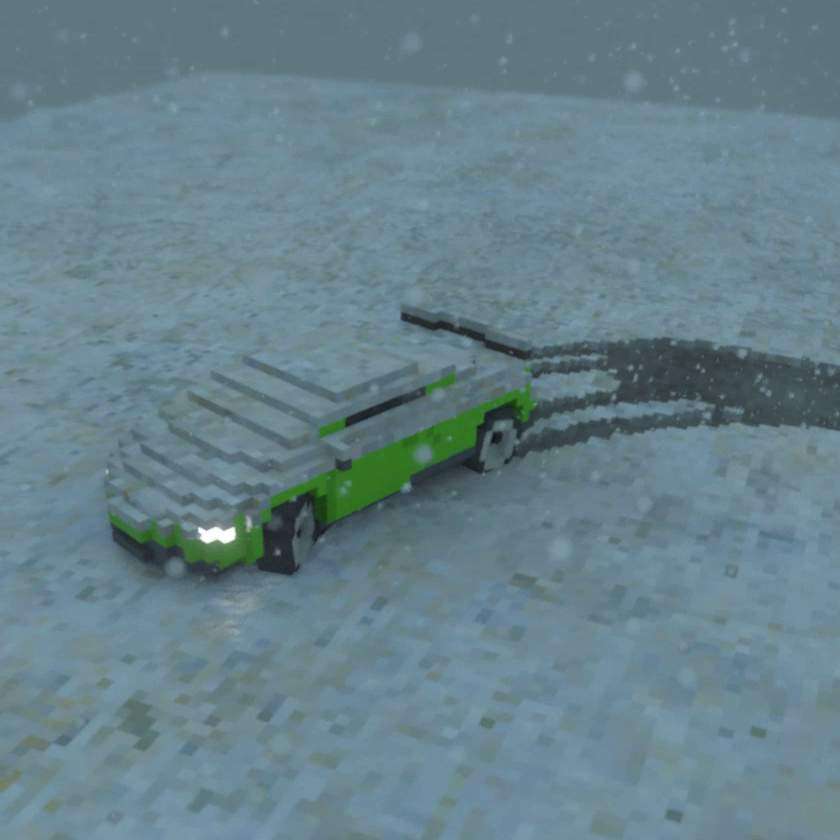 Bonus
If you put the tag nosnow on the Shape of the car body, then it won't have snow on it.