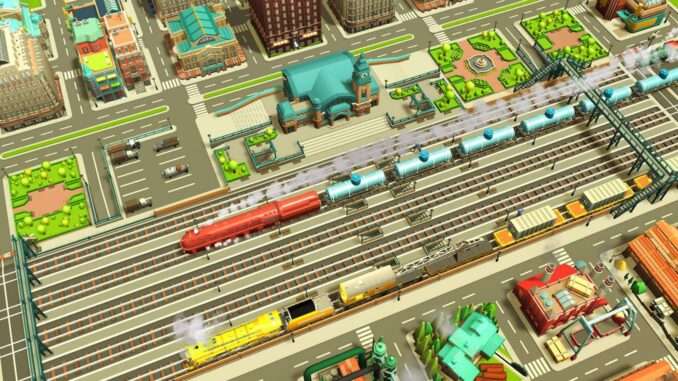 Railroad fans, train collectors, and railroad romance simulator enthusiasts, unite! It's time to get on the tracks leading to the world railway empire. Become a railroad tycoon and enjoy the journey in the most beautiful simulator with unexpected plot twists, achievements and complex contracts.
Discover hundreds of realistic train models and collect them all. At times, the game can seem quite difficult, but the tycoon who creates the greatest railway empire will find a way out of any situation. Develop your station and set up different types of production, because some customers will need to transport not only raw materials, but also other goods.
Don't forget to level up your train as well, because the upgraded fleet of trains gets the job done more efficiently and saves a lot of time! Did you know that trains differ in rarity categories? The rarer your train, the higher its power. Also, you can make your own rules.
All TrainStation 2 Working Codes
Active Codes
PIXEL15
KEYSKEYS
ARCHEKEY
PEKEYS
PECOIN
Expired Codes
JANGREY
JANKEYS
NEWYEARS
MRRCHRSTMSS
PIX3TASK
2PIXTASK
PIXTASK1
SPACESHIP
VANGUARD
VOID
GHOUL
GOLDDAY
WED21
LASTAUTO
PLATE
ROYAL
STEER
OCEAN
CRUSADER
PICKLED
LUCKYDAY
DRILL
METROPOLIS
BLUECOMET
BUILDIT
How to Redeem TrainStation 2 OP Working Codes
Run the Train Station 2 game.
At the upper right of the screen, tap the Settings button.
Select the Gift Code option.
Select a code from the list below.
To get rewards, tap the Confirm button.
How to Play TrainStation 2
Become the owner of the most famous trains in the history of rail transport.
Collect the best lineups, upgrade and use their potential to the fullest.
Communicate with interesting customers and solve logistical problems.
Build your own train coordination and departure strategy.
Upgrade your railway station, build large and efficient facilities.
Explore new parts of the world through which your trains pass.
Participate in new events in the world of TrainStation 2 every month.
Meet the same enthusiasts as you and establish cooperation.
Improve your ranking on the leaderboard to become the biggest railroad tycoon.
Send trains to extract resources and transfer cargo to customers to complete tasks.