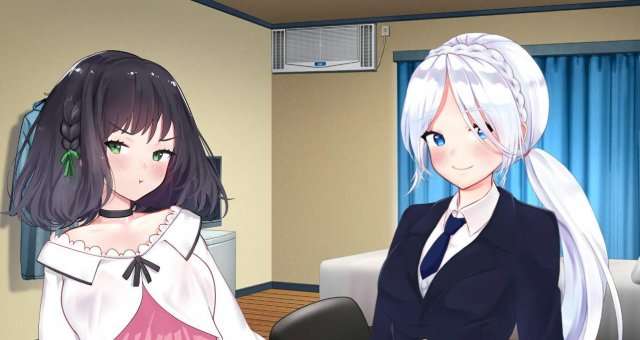 Guide to Basics
Guide
Chat > Spend Strength to increase Mood, Interest points and other status
Game >Increase Mood randomly, buy items can add more additional selection
Work > Income depend on the place and time
Sex Event> The sensitivity level is different in different part, after right click to remove the cloth the right lower corner will have the Sex option. If the Mood and Excitement level is high enough the Sex action can be done successfully. Do not proceed to Sex in the beginning. Recommend to have Sex after Mood over 120 with high Interest.
Main Story
The story props can be purchased depends on the main storyline progress, after purchase the item the next stage event will be triggered.
It is known that the story props has a chance of malfunctioning the game. Our team is working on it.
To unlock the next corresponding item you have to wait until the next in-game day.
The day after buying the last item will determine the outcome. The Mood is the key. If the Mood is high enough it will be a happy ever after.
H Scene Event Requirement
A success night H (Sex) is needed:
If the Mood and Interest are high enough, watch porn movie (Two Stage)
If the Mood and Interest are high enough, the shower event will be triggered.
If the Interest is high enough, the go home early from work event can happen (Randomly triggered)
If the Mood, Interest, Energy are high enough and she is dissatisfied, a special event might happen during the sleep…?
Other
If proceed sex during her sleep in the first day's evening and awake her, the death ending will be triggered (It will be safe after the 1st night).
To increase Energy please buy items. Money is power.
Want to make a fortune in a short time? Try to part-time in the business district.