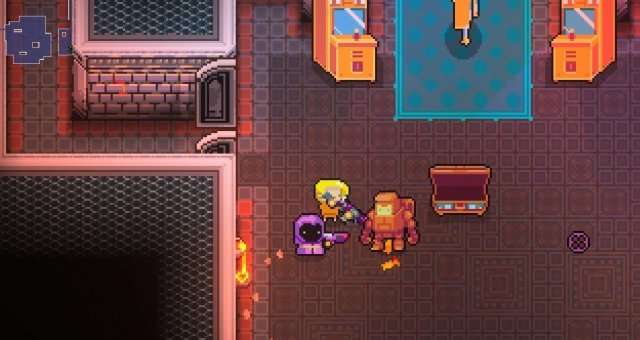 The complete guide to Winchester's game.
Winchester's Game Guide
Items That You Want to Have
These are some of the items that give you better odds of acing Winchester's game:
Backup gun – with each shot fired, a second bullet will be fired in the opposite direction that the player is aiming.
Bloody 9mm – gives your gun a chance to fire a berserk round of, quick bouncy, homing, piercing bullets that fly around the room.
Bouncy bullets – turns all of your bullets into bouncy bullets, allowing them to bounce off objects and walls.
Flak bullets – whenever a bullet hits a wall or enemy, it will split into smaller bullets.
Remote bullets – fired bullets will follow your cursor making it easier to aim at the targets once bullets are fired.
Rocket-powered bullets – significantly increases bullet muzzle velocity (bullet speed) by 1.5x or 50%.
Scattershot – guns now fire a spread of bullets.
Shadow bullets – firing a weapon has a 15% chance to also fire an additional projectile.
The Most OP Items to Have
These are the items that make it so you can pretty much always ace Winchester's game.
The jet pack, wax wings, and the cat bullet king throne make it so you can fly over the pit which makes it extremely easy to ace Winchester's game.
You can also use the ring of ethereal form to cheese Winchester's game (see attached video).
Also you can use the bloodied scarf to very easily win sometimes if you get a lucky layout (see attached video).
Items That Will Make It Harder to Ace Winchester's Game
If you are holding any of these items drop them before playing Winchester's game:
Chaos Bullets.
Fat Bullets.
Heavy Bullets.
Helix Bullets.
Snowballets.
Stout Bullets.
All Layouts of Winchester's Game
Recommended for You