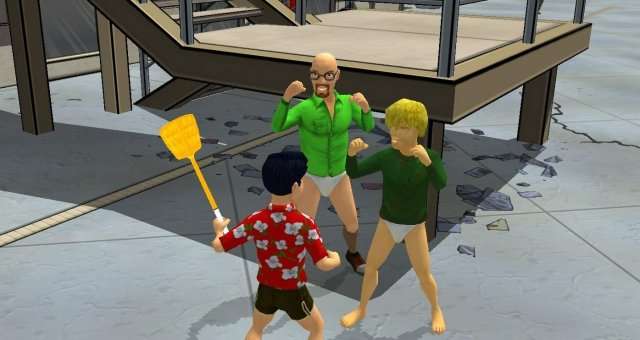 Guide to NSFW Mod
How-To
First go to your game directory folder: C:Program Files (x86)SteamsteamappscommonBoneTowngamedata
Go to chicks folder then accessories.
From there the folders that you need to do something are:
Dresses
Pants
Shoes
Tops
Inside of each of those folders are 2 more called:
Dtm
Textures
Go inside of each folder.
Create a new folder and call it whatever I usually do ","
Move every .dtm file inside your new folder.
Do the same with the .png files in the texture folder.
Done.
Now you can do the same for the dudes folder but that is up to you.
Go to dudes -> accessories.
And the folders you need to do this are:
Pants
Robe
Shirts
Shoes
Do the same as before.
Inside each folder are 2 more:
Dtm
Textures
Repeat as chicks folder.
Profit.
Extra
Go to this folder inside chicks: chickscharactersdwc
From there create a new folder and make a back up of every .dwc just in case.
Pretty straight forward with the names of the files
You can make every chick in the game:
Athletic
Fatty
Hot
Petite
By copying and renaming the .dwc of any of those to whichever you want to change.
You name it but noticed that making all girls hot will have side effects with animations like fatty and petite they will look weird.