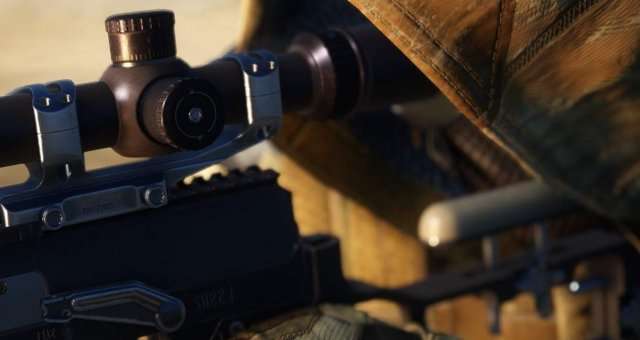 Guide to All Rifles
General Overview
There are 3 classes of rifles (as of two weeks post release), these being Lightweight Rifles, Medium, and Heavy Rifles. Each of these three classes have unique equipment available to them, differing slightly between each rifle within that class.
Heavy Rifles
This class excels at long range contracts, and are at times necessary to secure reliable one hit target kills, which will make your life much easier. Their Special Equipment is the Bipod, you don't need to deploy it, it offers a passive buff to the weapon's stability, and when used while prone, makes for an excellent long range platform.
Rifles in this category are as follows:
UK-50 (your first rifle).
RON-B107.
Medium Rifles
Medium Rifles are a Jack-of-all-trades kind of class. They specialize in being adaptable, and with their special equipment being specialize barrels, you can tune them to more long range fights or for fights that are a little more personal.
Rifles in this class are as follows:
Tai Hu SR-3.
Defender 888.
MSSR-10.
Lightweight Rifles
This class is suited largely towards shorter range engagements, such as eliminating patrols and shorter range sniping contracts. With proper special ammo however, these can, with a powerful optic, still punch with the heavyweights as long as you take your time. Their special equipment is a side-mounted optic to make it easier to aim at very short ranges.
Examples of this class are:
JIC 7.62.
Riihimaki M-10.
LSSR Mysh-2.
Marcus Tactical-8.
Heavy Rifles
UK-50
The UK-50 is your starting rifle, and can last your entire campaign of carnage. It is essentially middle of the road for heavy rifles, and should be replaced with the Ron B-107 as you earn challenge credits and cash.
Recommended Loadout:
Extreme Long Range Scope
Special Mag
Flash Hider
Bipod
Luring Bullets
EMP Bullets
Ron B-107
The 107 is arguably the best rifle in game currently, certainly so in the Heavy Rifle class. It's main feature is that it can use all of the specialist ammo types, meaning that, though it's the heaviest rifle, it is also by and far the most flexible in regards to being able to tackle diverse situations. Personally, I recommend running the Ram-Bow with it as it negates the reduction in running speed, and with some of the later perks, you can reach 2-3x sprinting speed with this rifle after melee kills.
Recommended Loadout:
Extreme Long Range Scope
Special Mag
Muzzle Break
Bipod
Special ammo should be tailored on a per-mission basis.
Medium Rifles
MSSR-10
This is a special rifle, as it comes with an integral silencer attachment, with a further option to add a muzzle break. It goes without saying the MSSR-10 is geared for doing some really sneaky breeky sniping, and is best in class for that purpose. 
Defender 888
The 888 is the quintessential middle of the road rifle, able to do just about everything fairly well. Nothing too special with this one otherwise. 
Tai Hu SR-3
The TH SR-3 is a bit of a weird duck, as it's a medium rifle but does best in the same spaces as the lighter weight rifles. It's gimmick is having very, very little recoil. Nothing else other than that honestly.
Lightweight Rifles
LSSR Mysh-2
Known in real life as the VSS, the Mysh-2 is in my eyes, the peak of what a Lightweight rifle should be. It has a built in silencer, is one of the very few non-bolt action rifle, and is probably tied as the best shorter range rifle.
Marcus Tactical-8
The Marcus Tac-8 is a DLC weapon that fills a weird purpose, and ends up feeling like a solution in search of a problem. For starters, it's a bullpup rifle, meaning the magazine and receiver are behind the trigger group, allowing a longer barrel in the same overall weapon length. What this means ingame is that, even though it is in the lightweight category, it can punch out to longer distances than it's other lightweight competition.
Riihimaki M-10
Another lightweight rifle that feels out of place with the current selection of contracts. The M-10 has the best magazine capacity of all rifles in the class, and as a result is geared towards clearing out guards and foot patrols and…not much else honestly. It's a bit of an oddball rifle honestly.
JIC 7.62
Well, it shoots, and the equipment is cheap, so it's useful for your first contract, and not much else once you expand your arsenal.