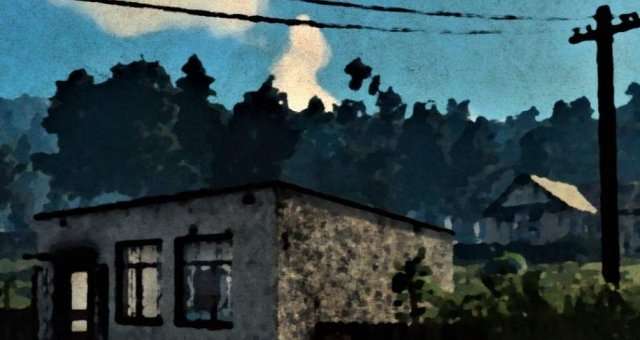 This guide will expand in the future.
Guide to Newbies
Intro
So you left the tutorial and there you are expecting to jump in the tractor and plow…Yeah not happening, Kashmir (Main Characters name) has sold everything. You got a Hunting Rifle, 5 Bullets and a pantry that is not gone last…
Controls
Function – Key
Forward – W/Z
Backward – S
Left – A/Q
Right – D
Run – Shift
Sneak – Cltr
Interact – E
Alt Interact – F
Inventory – TAB
Map – M
Journal – J
Land Vision – Z/W
Prepare for Winter
To survive the winter you need not much tbh, things you need is something to keep you warm, My choice was Coffee. (it's the cheapest option) For food I choice Boiled Eggs comes in around 10 coin for 50% hunger bar. Now you gone hear your character complain a lot about wanting to drink but your broke so yeah… Let's get you started.
First thing you want to do is get your self an Axe and a Bucket, but you need money. For that you need to look for Junk scattered around your farm to sell, just press "E" when prompt and you collect 5 Junk, collect 2 more for a total of 15 junk. (You may feel the urge to collect more but this puts you at your limit in weight.) Now travel to the Market Place (Press "M" for map to see where it is) and look for a vendor named Steve, Sell the Junk for 15 Coin a pop and now you got money to buy the stuff you need to get started.
From there it just trying to keep your belly full and slowly buy more tools to help you in the direction of proper farming. Tanks and abandoned houses hide some more loot. For tanks you gone need a crowbar. Be careful when Exploring, there are wild animals around. To help you make some more money other then junk, might I suggest Hunting and fishing. I think that if you can survive your first winter your golden after that.
Cooking
I Try to include the fill rate of the hunger bar, It's not 100% accurate (i am just looking an trying to see how much of the hunger bar is going up)
Prepare
Slice Of Bread (10) 35% Food
Butter (10)
Slice of Ham (10) 10% Food
Sandwich (1) 25% Food
Slice of Bread x1
Slice of Ham x1
Butter x1
Cooking
Boiled Eggs (4) 50% Food
Broth (3) 50% Food
Water x4
Poultry Meat x2
Salt x1
Carrot x2
Onion x2
Jar x3
Cooked Ham (1) 50% Food
Fried Meat (1) 50% Food
Pras and Cabbage (3) 30% Food
Water x1
Cabbage x1
Peas x10
Jar x3
Scrambled Eggs (2) 50% Food
Egg x4
Butter x1
Salt x1
Jar x2
Tea (3)
Water x1
Tea x1
Vodka x1
Sugar x1
Coffee
Water x1
Coffee x1
Sugar x1
Market
Sophia
Name – Price
Bread – 30
Beer – 40
Vodka – 50
Snare – 200
Ammo – 10
Bottle Water – 6
Salt – 20
Butter – 10
Milk – 80
Egg – 10
Tea – 20
Coffee – 20
Antibiotics – 100
Sugar – 40
Fuel – 5
Jar – 8
Bottle – 4
Johnny
Name – Price
Axe – 100
Hammer – 60
Handsaw – 150
Fishing Rod – 400
Scythe – 300
Bucket – 100
Hoe – 100
Hayfork – 150
Lantern – 50
Flail – 100
Crowbar – 250
Steven
Name – Price
Asbestos Board – 30
Plank – 20
Junk – 30
Fuel – 5
Philip
Name – Price
Chicken – 30
Pig – 1000
Cow – 2500
Horse – 5000
Chicken Feeder – 50
Trough – 100
Feeding Rack – 250
Fodder – 6
Cut Grass – 6
Cut Oat – 20
Straw – 20
Brush – 40
Horseshoe – 20
Tommy
Name – Price
Meat – 20
Fish Meat – 10
Cooked Ham – 100
Poultry Meat – 40
Beluga – 50
Karas – 15
Carp – 30
Ann
Name – Price
Apple – 10
Blueberries – 8
Cabbage – 30
Carrots – 20
Onions – 20
Peas – 20
Mushrooms – 6
Raspberries – 8
Potato30 – 10
Farm Shops
Ann's Farm Telka
Name – Price
Hoe – 100
Pitchfork – 150
Scythe – 300
bucket – 100
Oat Grain – 4
Cabbage Seed – 10
Carrot Seed – 10
Onion Seed – 10
Pea Seed – 10
Potato – 10
Thadeus Farm
Name – Price
Bicyle – 500
Small Cart – 350
Plow – 1000
Crowbar – 250
Hammer – 60
Junk – 30
Wrench – 250
Drivebelt – 160
Exaust Pipe – 250
Oil filter – 300
Steering Wheel – 400
Front Wheel – 1000
Save Location
Here you can find your savefiles, just remember that the "Username" depends on name given during windows installation
C:UsersUsernameAppDataLocalLowFreemindSAFarmersLifeFarmersSaves