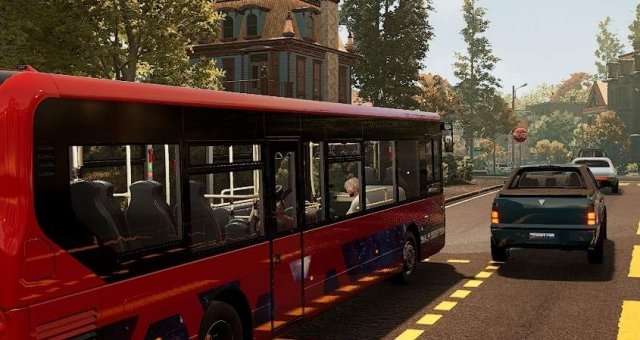 All locations for the "hidden treasures" achievement.
Intro
You are looking for floating green bus models, roughly the size of your character. They seem to be hidden pretty good, but not too far out of sight.
What I did find were a lot of spots in the terrain to get stuck on (hurray for speed travel!), a few flickering textures, lots of invisible walls and quiet a few buildings that look like you can walk through, but can't.
And a very disappointing light house. For something the passengers talk about so much, I had more hopes for it. There is a big hole in the ground in front of it and you can't even walk up there. And the area is very bland with no vegetation at all. 0/10, can't recommend the 3 minutes walk there.
Anyway, where were we? Right, collectable busses on the map. Here we go!
Angel Shores
I will eventually lable and number them on the map. In the mean time, look for the green circle with the star in it.
West Oakwood
There is a long curve around a park at Lincoln Street, in that park on the end of the pier you can find one of the collectables. It's already visible from the street if you know what to look for.
China Town
In a back alley, hidden behind some dumpsters. Near the stop "Maine Avenue".
From the bus stop walk south and turn left. Once you pass the building with the glowing yellow entrance and red balloons turn left into the back alleyway, follow it shortly and then it's on the left behind the bushes.
Gold Island
On the middle island at the northern end. Walk from the stop "Tourist Center" over the bridge to the west and continue straight on the path up the hill, it's inside a little pavillion.
And while you're there, the Sam statue achievement is right next to it. Just head a few meters north over the hills, you should see it after a few seconds. It's directly in the bend of the road.
Sam is the mascot and company logo of Stillalive Studios. He can be found multiple times in the city.
Auris Harbor
Can't tell you a bus stop yet, as I haven't unlocked the district, but it's almost visible from the road.
At the south-eastern end of the district, when you're driving towards the big container ship, the item is hidden on the right behind some containers.
W.I.P.
Recommended for You