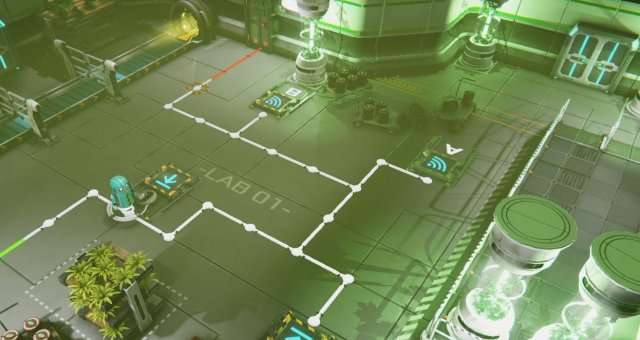 Achievements
Achieving "target score" on every level is enough to unlock most of the achievements.
Below are the achievements that require special actions beyond simply completing the target scores. Possibly one or two of these are missable, but this is unlikely through normal play.
Just One More Level…
Complete 8 levels in a row.

Technically missable if you never complete 8 levels in one sitting, but very unlikely.
Also I would guess that this can be done retroactively (completing levels in sequence that have already been completed previously), but have not tested it.
Practice Makes Perfect
Replay the same level to reach the best score.

I suppose this might be missable if you manage to complete every level to target score.
With a Little Help…
Ask PAL for help 10 times.
Simply click the [?] button 10 times when it appears. This doesn't need to be done all at once, but it can be.
Note that the achievement will pop only when the current level is completed, not before. You can do it all on one level, but you'll have to keep count on your own.
Infinite Loop
Replay the first level after finishing the game.

Level Solutions – Area 1
1-2 (6)
Level Solutions – Area 2
Level Solutions – Area 3
Level Solutions – Area 4
Level Solutions – Area 5
Level Solutions – Area 6
6-1 (21)
6-2 (23)