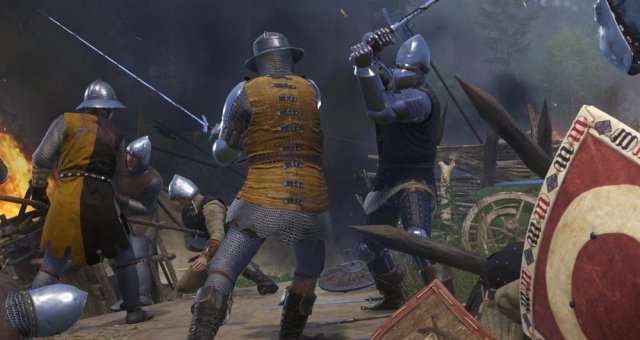 Rough locations of all 10 missing pages.
Other KC:D Guides:
Scattered Pages Locations
 Square Hallway: 1 Scroll

Inside an easy locked cabinet.
Dormitory: 2 Scrolls

One's inside an easy locked chest the other is on top of a chest.
Cellar: 1 Scroll

On the table as you enter the main cellar room.
Fratery: 2 Scrolls

On top of a podium in the main room then moving to the alchemy room it's on the table.
Dining Hall: 1 Scroll

Near the kitchen door in a easy locked chest.
Library: 2 Scrolls

One's in an easy locked chest while the other is on a table.
Abbot's Bedroom: 1 Scroll

Behind the bed on a table.