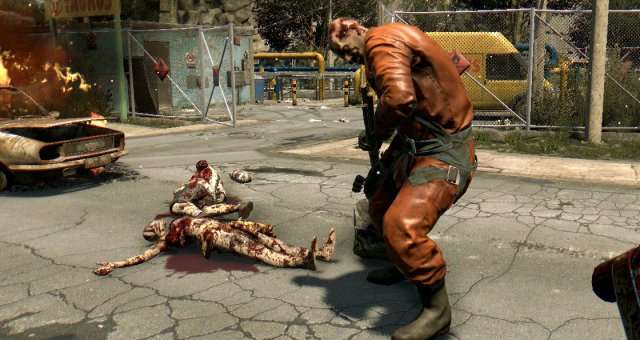 The total number of Quarantine Zones in Dying Light nowadays is 10. 4 of them are situated in the Old Town and 6 ones are located in the Slums. You can receive the trophy Trespassing (Achievement) when you finish them all. You will not find the zones on the world map. They will be seen when you come nearer to them.
You must to pick up all definite supply crates on the areas of parking garages or the different buildings territory almost in all of the Quarantine Zones. The other ones require you clearing them from the enemies.
All of the Quarantines are crowded with throngs of zombies and because of this reason you should beat your story and receive the good kinds of weapons. Only in a case like that you will have the chance to win.
If you want to simplify your task make it in Co-Op.
You have to come back to your bedroom if it is necessary to travel quick from The Old Town to The Slums and back. You can do it easily and immediately with help of a poster in your bedroom. This prompt travelling will be shown on the world map after zooming it.
Quarantine Zones in Dying Light
Bright Mountain Tunnel (Slums)
Chemical Storage (Slums)
Sunny Apartments (Slums)
Stuffed Turtle (Slums)
Underground Parking (Slums)
New Antalya Apartments (Old Town)
Parking Lot (Old Town)
Striped Dragon Hotel (Old Town)
Holy Year Tunnel (DLC)
Three Moons Restaurant (DLC)
The Slums
Sunny Apartments
Objective: Kill all the infected
Difficulty: Hard
Reward: 7,500 Survivor points
Underground Parking
Objective: Retrieve all Disaster relief On-site packages (5/5)
Difficulty: Hard
Reward: 2,500 Survivor points
Objective: Retrieve all Disaster relief On-site packages (5/5)
Difficulty: Hard
Reward: 2,500 Survivor points
Chemical Storage
Objective: Retrieve all Disaster relief On-site packages (5/5)
Difficulty: Hard
Reward: 2,500 Survivor points
Bright Mountain Tunnel
Objective: Retrieve all Disaster relief On-site packages (5/5)
Difficulty: Hard
Reward: 2,500 Survivor points
Holy Year Tunnel (DLC)
Objective: Close the drain holes (2/2) and eliminate the infected
Difficulty: Hard
Reward: 7,500 Survivor points
Old Town
New Antalya Apartments
Objective: Retrieve all Diaster relief on-site packages (4/4)
Difficulty: Hard
Reward: 7,500 Survivor points
Parking Lot
Objective: Kill all the infected
Difficulty: Hard
Reward: 15,000 Survivor points
Striped Dragon Hotel
Objective: Retrieve all Diaster relief on-site packages (5/5)
Difficulty: Hard
Reward: 7,500 Survivor points
Three Moons Restaurant (DLC)
Objective: Retrieve all Diaster relief on-site packages (5/5)
Difficulty: Hard
Reward: 7,500 Survivor points
Recommended for You