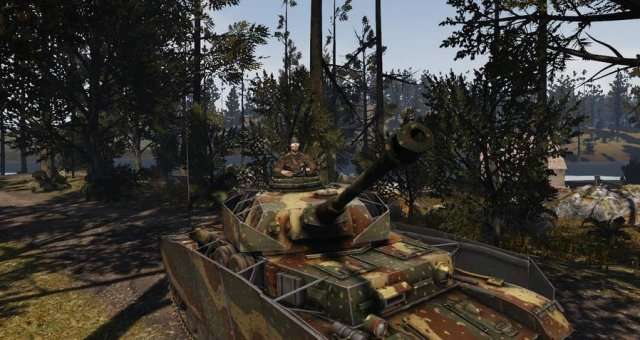 Other Heroes & Generals Guides:
Tank Weak Spots
Obviously every tank since armor 2.0 is now extremely OP and everyone knows it, Reto doesn't give a shigg and is farming you for your veteran membership and wallet warrior shekels. Light tanks take up to 4 Panzerschreck hits, usually more and everything tougher takes like 20 and you need an entire squad with AT to take out one. This is so that when you are completely fed up with the M2A2 spam absolutely everywhere you will use about 9000 credits in repair costs worth of AT in a futile rage every game so you can't get ahead. If you are one of these people, like myself, this guide is for you.
Red means pretty much impenetrable.
Orange means pretty thick.
Green means shoot me here.
Important parts are pointed out.
Light Tanks
Pz38t
Luchs
Panzer I
Panzer II
M2A2 (For gods sake nerf)
M5A1
Chaffee
T-26
T-70
T-38 (Yes, the whole thing, its just sheet metal lmao)
BT-7
Medium Tanks
M3 Lee
Sherman
Easy8
T-34
T-34/85
Panzer III
Panzer IV
Panther G
Medium Tank Destroyers
Hetzer
Stug III
M10 Wolverine
Hellcat
SM76-M Cуkа
SU-85
Heavy Tanks
Tiger I
Tiger II
Sherman Jumbo
Pershing
KV-85
IS-2